Why work with seniors at Pegasus Senior Living? You'll find a career creating extraordinary moments for seniors, truly make a difference in residents' and families' lives, and have lots of fun!
Pegasus Senior Living team members share their insights on senior living careers.
Pegasus Senior Living inspires joy and fulfillment for residents and team members every day. Working with seniors is an enjoyable experience unlike any other.
If you're wondering what kind of people find their way to senior living careers, let us introduce you to some of them. The following team members share why they came to the field and what they'd like others to know.*
Aislyn Robinson, Resident Care Coordinator at The Rivers at Puyallup in Puyallup, WA
Aislyn joined Pegasus Senior Living because she wanted to be able to care for, nurture, and support seniors' well-being.
"I really enjoy the residents in our community. They are friendly and compassionate to others. The staff here are great. Everyone is helpful to each other and genuinely cares for our residents."
Amanda Scott, Community Sales Director at Castlewoods Place in Brandon, MS
Amanda came to Pegasus because she knows several people who work in the community and was impressed by the great things they had to say about it, such as that it has a great family atmosphere. In her role, she really gets to know families and enjoys helping them find the best option for their loved ones.
"We build trust, care, and understanding. I love going above and beyond to help a family. To me, that's my job, helping them find the right solution, no matter what it may be."
Amanda loves sharing stories about her day at work and the funny things that happen, or the wisdom and support that residents share with team members.
Bonnie Bachman, Executive Director at The Rivers at Puyallup in Puyallup, WA
Bonnie truly feels that,
"Taking care of people and supporting them through different situations is a difficult job, but it's important that the job is completed by a leader and team who truly cares and has great integrity."
As a leader, she also believes that positive feedback, recognition, and celebrating wins go a long way in motivating team members and encourages great results.
Chandelle Heffelfinger, Concierge at The Chateau at Gardnerville in Gardnerville, NV
Chandelle fell in love with the community on her first interview and got the impression that she'd found a great place to work. Her role at the front desk is a crucial part of the resident and family experience. The front desk is the information hub and provides a friendly and welcoming first impression to anyone calling or stopping in.
"Not only is the job itself very rewarding and entertaining, but there are many opportunities for virtually anyone and any personality type to find a good fit. The opportunity for growth and promotion is always there, and they do like to promote within, so never consider ANY job you start, too small."
Chelsea Plank, Business Office Director at Whispering Winds of Apple Valley in Apple Valley, CA
Chelsea's career has brought her plenty of joy in the nearly eight years she's been at Whispering Winds. She knows there are many opportunities for advancement and loves building relationships with residents while having fun!
"Senior living is a place of community and family — a place where seniors are given the opportunity to flourish and enjoy the pleasures of life while remaining as independent as possible and still have the security of knowing help is always available."
Frances Santillan, Executive Director at Greenhaven Place in Sacramento, CA
Focusing on creating a healthy environment for seniors and making each day purposeful, relevant, and elevated is what keeps Frances going each day.
"The work we do is important because, each day, we're making a positive impact on a senior. When the day comes that they lose a motor skill, we come to assist and build a care plan to make them feel like they didn't lose anything—they gained a care partner to assist. If a resident feels lonely, we have an activity program to get them engaged and encouraged to meet new people. We are enhancing seniors' lives daily."
Gail Wince, Concierge at Magnolia Place of Roswell in Roswell, GA
Gail recalls that, as she was being interviewed, she noticed all the smiles on the faces of the residents and how everyone said "hello" or returned a smile. She could sense a positive atmosphere and knew she was in the right place. Her advice to new senior living team members?
"I would tell them to always do the best at what you are hired for; if you do, everything will fall into place. My tenure here is right for me, and I love what I do. You will fall in love with the seniors as you get to know them. It is their house; we just try to make it pleasant for them."
Julie Garrison, Concierge at Evergreen Place in Brockport, NY
Julie values senior living careers because people are living longer and deserve a home that is welcoming and someone to care for their needs and wants.
As a concierge, Julie is someone residents can come to. She's able to direct their concerns, wants, or needs in the right direction or just be a friendly, listening ear. When asked, "Why work with seniors?" she responds:
"​​It's fulfilling. When you go home at the end of your shift, you've made connections, and you feel good that you helped someone, and they have helped you!"
Rachel Christianson, Health and Wellness Director at Gig Harbor Court in Gig Harbor, WA
Rachel values her work because, as she says,
"I have the opportunity to make seniors feel secure and ensure they are well cared for. I also have the opportunity to coach others who are new to the industry."
Though her job can be demanding, she finds happiness in knowing that she has helped someone every day.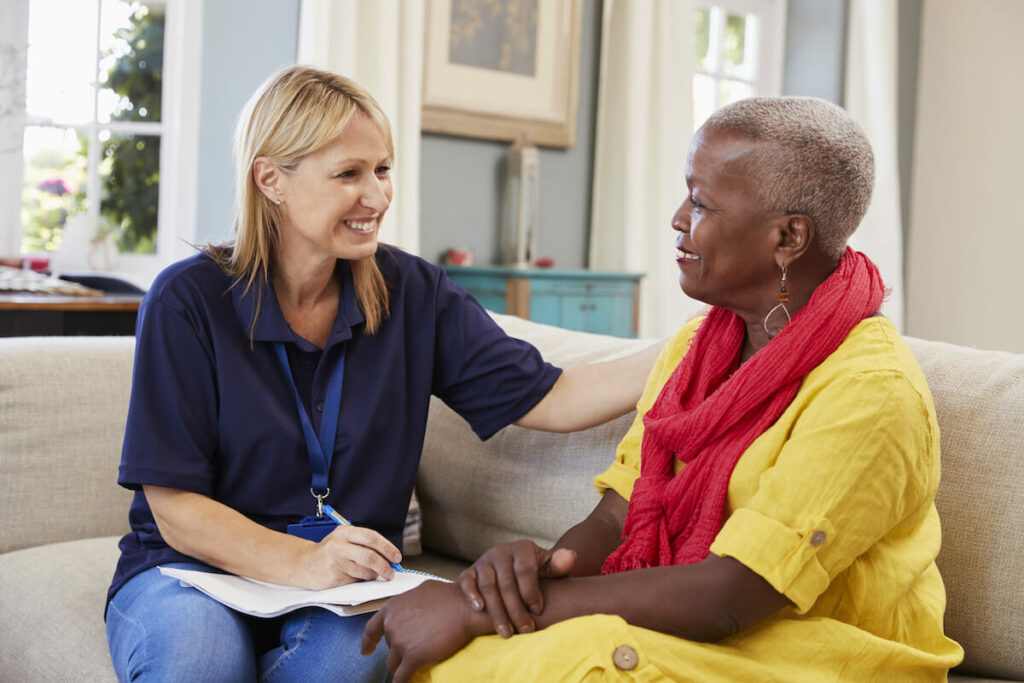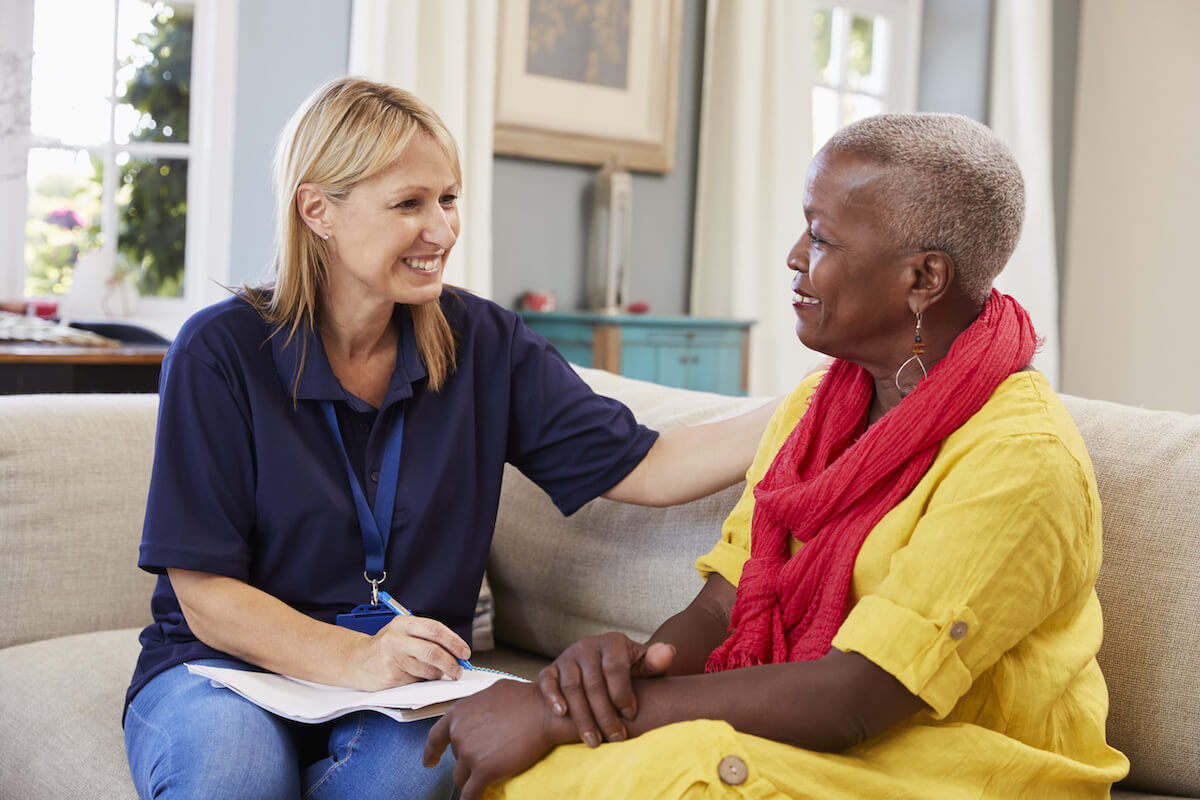 Rebecca Frazier, Concierge at Town Village Crossing in Arlington, TX
Rebecca expresses that it's very important to preserve seniors' dignity and respect the contributions they've made to our country. She chose to work for Pegasus so that she would be a part of their lives.
"I enjoy the wisdom and knowledge they share, and I enjoy being a listening ear. Our seniors are so important to our history, and I want to soak up all of the information I can from them. Pegasus has provided me a place to do just that. I am able to interact with the residents and use my skills and knowledge to carry out the office tasks that I am assigned. It is the best of both worlds."
Ricky Cooper, Maintenance at The Farrington at Tanglewood in Houston, TX
Ricky is passionate about caring for seniors and takes his job seriously. He's proud to support residents by handling any maintenance concerns with kindness and professionalism.
"Safety is number one in my book. My job is to do just that, make sure there's not a life safety issue in my community."
Sandy Howard, Business Office Director at Parmer Woods at North Austin in Austin, TX
Sandy chose to work for Pegasus Senior Living because she saw a company that truly sees the people they care for and values their needs as well as those of their caregivers. She wanted to be a part of a community that looks out for one another. She shares her thoughts on the senior living industry and why the work is so important.
"Senior living is a place that offers quality of life, peace of mind, and comfort to the seniors that reside there. This peace and comfort are extended to the loved ones of the seniors as well.

The seniors we care for built the country we live in, and they have paved the way for my family and me to be successful and follow our dreams. The importance of my work is to ensure that their finances are used in ways that benefit our seniors and their quality of life, ensuring the security of their remaining days."
*Comments were taken from a third-party survey.
Does this sound like you? If you're interested in a career you'll truly enjoy, consider joining our team.
Pegasus Senior Living would like to thank team members like those listed above for choosing rewarding senior living careers with us. If you're interested in bringing joy to our team, go to pegasusseniorliving.com/careers.