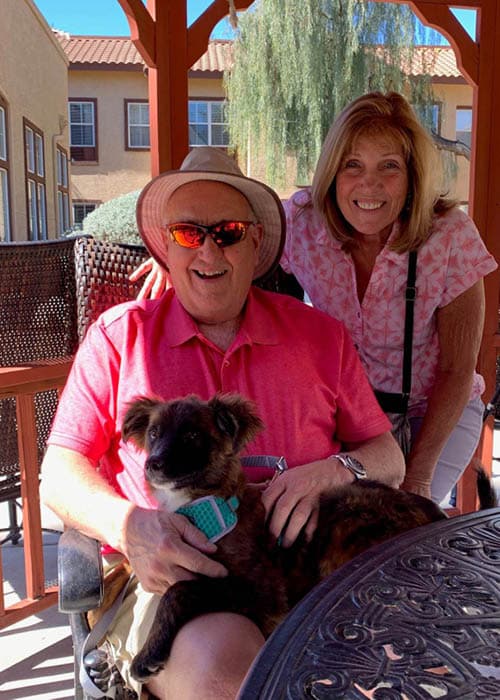 Broadway Mesa Village, a Pegasus Senior Living community, celebrated Love Your Pet Day with a Yappy Hour on February 20, 2020 at 7231 E Broadway Rd, Mesa, AZ 85208.
Adoptable puppies and dogs were available from local organization Ghost Town Dog Rescue. Out of the 10 dogs the rescue brought, eight of them were adopted! 
While our event was open to the public with people of all ages attending, our residents also had fun being outside and looking at all the dogs! 
Multiple studies show that seniors owning dogs provide much-needed entertainment and friendship. This positive interaction reduces stress, anxiety, and lowers blood pressure levels.
It is safe to say we all had a tail-waggin' good time! Learn more about the adventures, volunteer opportunities and engaging community events we have at Broadway Mesa Village.