Several Broadway Mesa Village residents are celebrating their birthdays, including two centenarians and a gentleman who turned 98! Between all three of them, they share 302 years of age.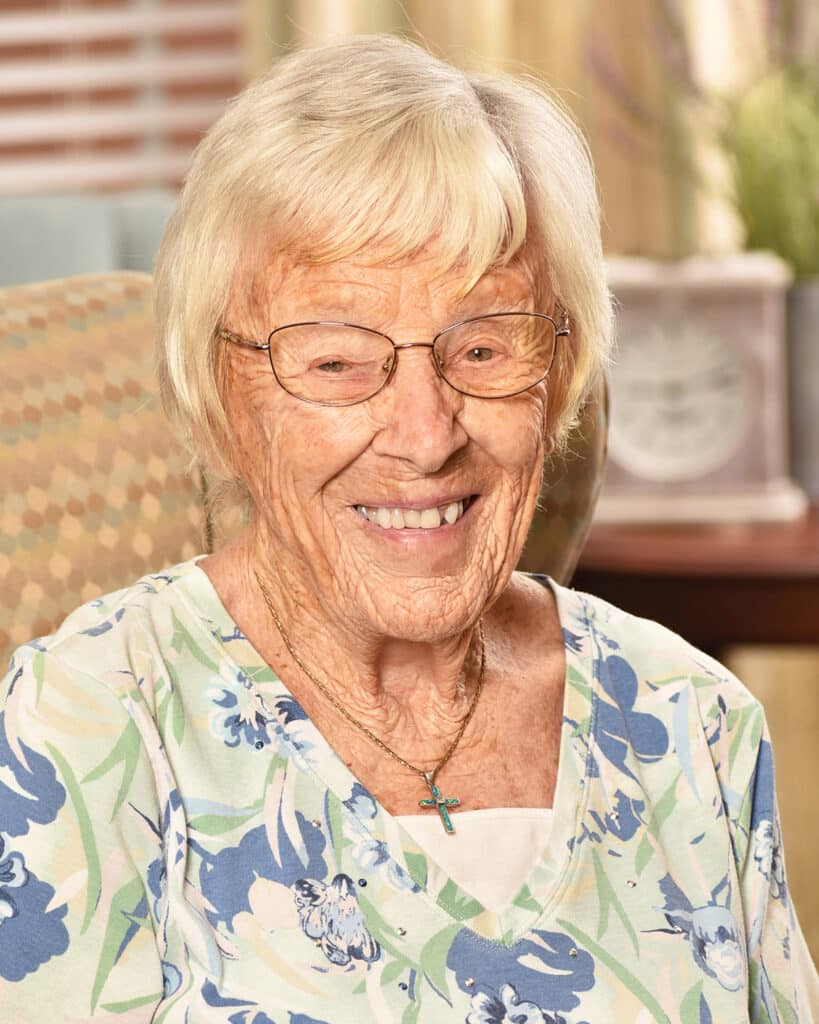 Vivian Bickford turned 102 on August 31st. Teresa Hadley, Life Enrichment Director at our Mesa assisted living community, arranged a special Monday morning waffle breakfast to honor Vivian's birthday. Folks at Broadway Mesa Village like to joke that Vivian is in her "Terrible Two's" again! Like her two-year old self, Vivian remains energetic. "She zooms around our halls with cane in hand, stopping from time to time visit and encourage people to come to activities," says Teresa. "She tries to come to everything we offer, even if she feels she isn't good at it."
Vivian is very active at the community, regularly walking and exercising. "I start my day off with a full cup of water," says Vivian, "and then off I go!" Teresa is amazed at how far Vivian can lift her knee to her chin. "Whatever the task is," says Teresa, "Vivian tries to double it, outdo it, and conquer it." Vivian is a dedicated Christian, and her greatest passion is following Christ. Some of her favorite activities include Bible Study and worship, which she encourages other residents to participate in.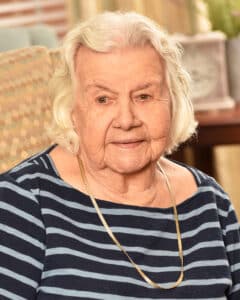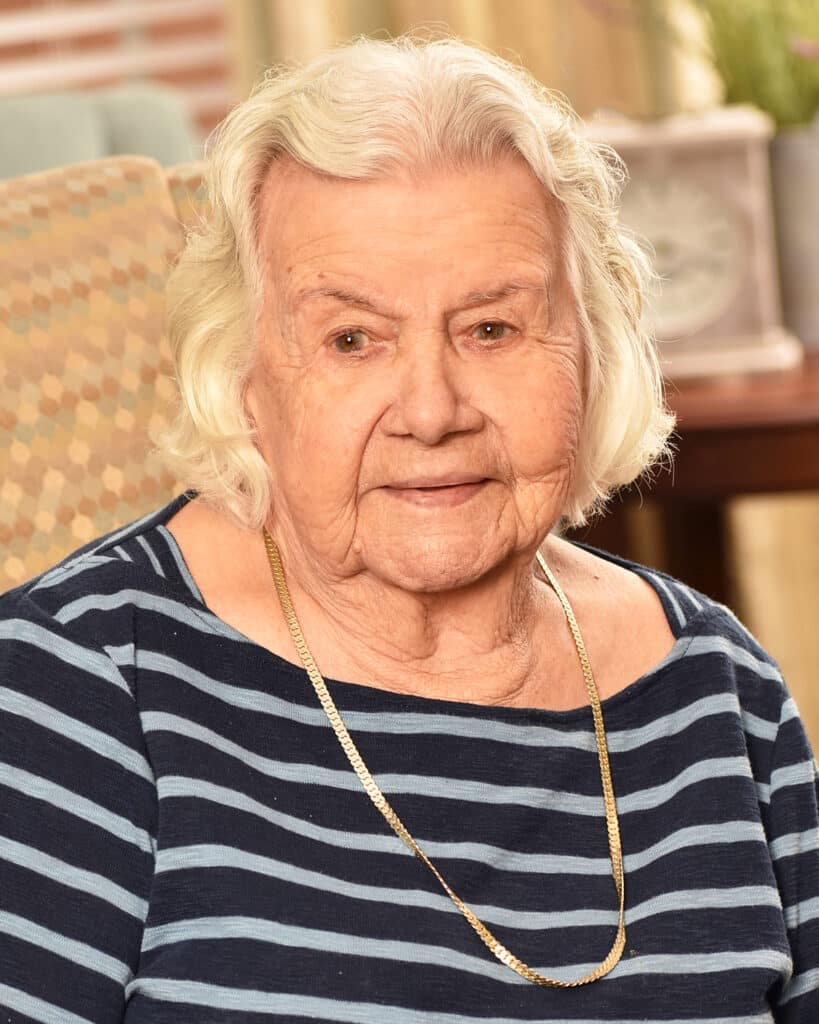 Sophie Steitz is also entering her "Terrible Two's" again on September 9th. Sophie is the third of 12 children, and she and her younger sister are the only two left among their many siblings. "Sweet Sophie has a heart of gold," says Teresa. "When she speaks about her younger years, she remembers being the first one up in the morning to start the fire to get the house warm." Sophie remembers performing many chores to keep the household running, including washing clothes on a washboard and hanging them on a clothesline to dry.
Currently Sophie has some sight issues, but that does not prevent her from regularly participating in the fun activities offered at Broadway Mesa Village! Sophie especially loves playing BINGO, horse races, and Word Explosion.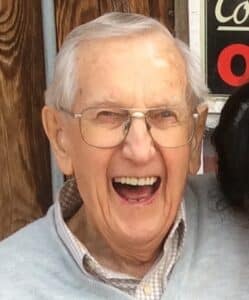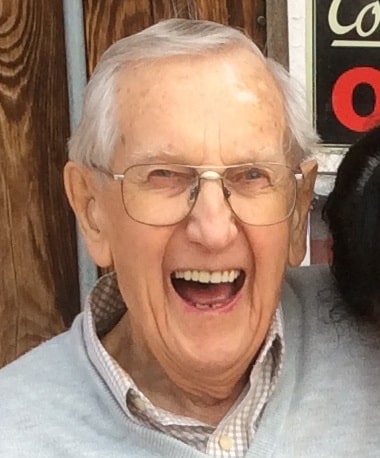 Not yet a centenarian, Richard Anderson turned 98 years old on August 27th. Richard's sister was able to visit him outside while maintaining social distancing. A World War II veteran, Richard participated in the invasion of Iwo Jima in Okinawa. He worked as a code copier in the naval service on the USS Indianapolis. Two days after the war ended, the Indianapolis was sunk by a Japanese torpedo! Roughly 300 out of the crew of 1,195 survived. Richard saw the entire thing from an adjacent boat. Richard has had many interesting adventures but says his life has been wonderful. "Even in the service, I think the good Lord had his hand right on my shoulder," says Richard.
Richard is very good with his hands and has made many intricate models of naval ships and planes. Forever committed to learning no matter what his age, Richard participates in Broadway Mesa's Calligraphy classes! Richard enjoys sharing treats with the community, including his famous apple pie made from a secret family recipe. Patient by nature, Richard enjoys teaching other residents how to play pool. "With a wink and a smile, he'll slip you a witty joke once in a while," says Teresa. Richard is a well-liked and special member of our Broadway Mesa Village family.
Broadway Mesa Village is home to countless interesting and friendly residents. Our community also chock full of engaging activities led by the one and only Teresa Hadley! If you are searching for senior housing options in the Mesa area, look no further than Broadway Mesa Village. We are following all CDC-recommended guidelines but are still available for socially distanced tours!