How to make sure Broadway Mesa Village is the best place for mom or dad's health and happiness.
For some families, you've already made the decision to entrust your loved one's care in the hands of a senior living community. While it is never an easy choice to make, you have ultimately provided the best care they can possibly receive. In order to ensure you've chosen the right place that caters to their specific needs, there are a few questions you can ask yourself along the way.
1. Does your loved one need memory care?
If you are still questioning whether or not mom or dad are in need of memory care, we are here to help. There are usually some signs in their daily life that indicate memory care is needed. At Broadway Mesa Village, we provide a quiz to help navigate this uncertain topic. Once you've completed the quiz, you'll be able to download our informational guide about memory care to further assist your questioning. Visit our website to take the memory care quiz today.
2. How will you know that your loved one is cared for by Broadway Mesa Village's memory care professionals?
From years of experience to expert-level care, our seniors are looked after as if they were our own family. Here at Broadway Mesa Village in Mesa, AZ, we establish an engaging routine to keep our residents' day fulfilled and enjoyable. Our team is available 24-hours a day to monitor and assist in all aspects of daily life. Once you visit Broadway Mesa Village, you'll see for yourself how it is the clear choice for memory care in the Mesa area.
3. How is Broadway Mesa Village different from other memory care communities?
At Broadway Mesa Village, our team provides care that is unique to each resident through our Connections program.
"Our Connections Memory Care Program was created with your loved one in mind. We combine the specialized services of our nurturing team and proven scientific approaches to enhance our memory care residents' lives."
Broadway Mesa Village and our Connections program incorporates techniques that embrace residents' individuality:
MIND


Neuroplasticity – the brain's ability to adapt rather than remain hard-wired and fixed. Connect, move and learn programs allow the brain to reorganize its connections.

BODY

Healthy diet – a nutritional, supportive diet for those with dementia. We present a holistic, well-balanced opportunity for our residents to enjoy satisfying meals and snacks.

SPIRIT

Singfit – an award-winning

music program that combines movement, language and therapeutic cognitive engagement.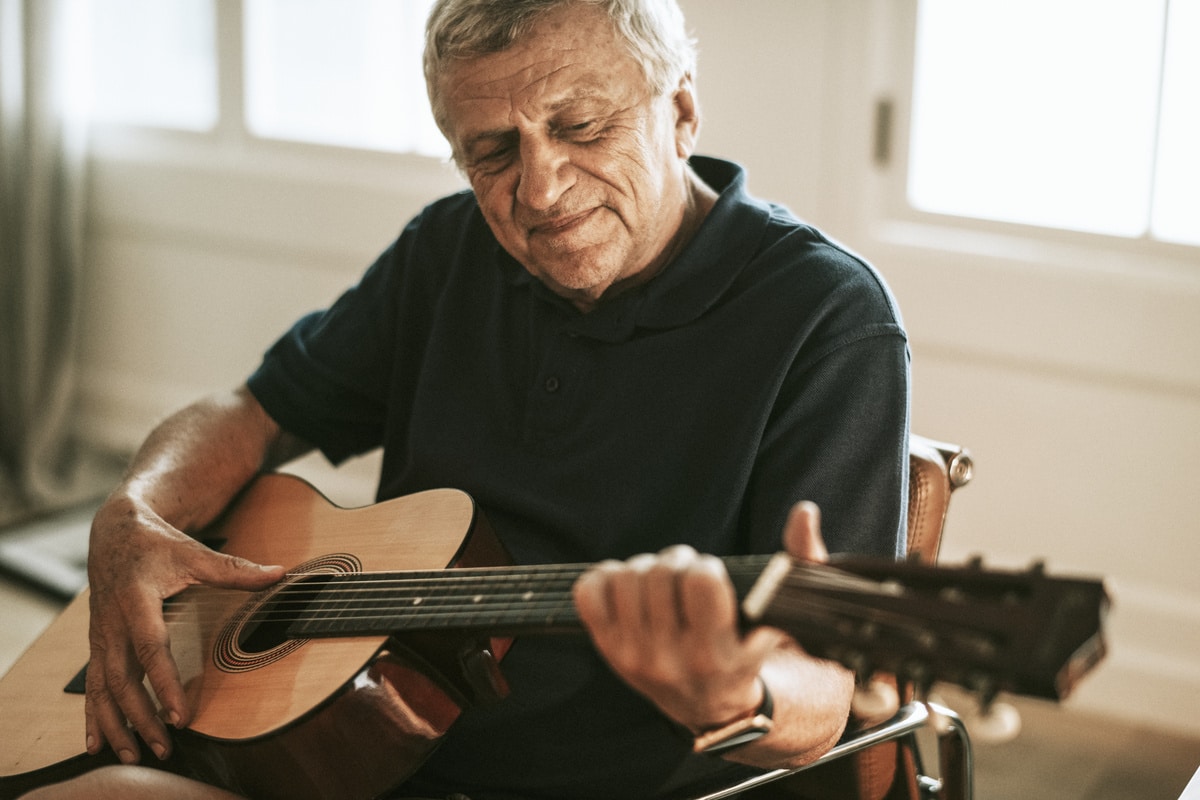 4. What are some of the benefits of the memory care program at Broadway Mesa Village?
Broadway Mesa Village offers assistance in every aspect of our residents' daily lives. Our team is available 24-hours a day to meet your loved one's needs. Here are some of the benefits that we offers:
Ongoing dementia training and support for associates

Licensed nurses

Ongoing monitoring of residents' health statuses

Assistance with dining needs

Diabetic care

Medication management

Personal check-ins throughout the day

Dressing and bathing services

Incontinence care/management

Behavior tracking and management

Ambulation and escort services

Respite care available
Broadway Mesa Village provides a secure environment for our memory care residents. We're here for you, so you can rest easy knowing that your loved one is taken care of. If you would like to speak with one of our memory care associates, please feel free to reach out today.
5. How do the apartments at Broadway Mesa Village accommodate residents with memory loss?
Our floor plans are specifically designed with assisted living in mind. We offer studio, one bedroom, deluxe one bedroom, or two bedroom apartments. The caring team at Broadway Mesa Village provides laundry service, bathing assistance with our walk-in showers, daily or weekly housekeeping, a screen-in porch, assistance with room service dining, and much more.
6. What is daily life like at Broadway Mesa Village?
Broadway Mesa Village is never short of activities to keep our residents engaged and their days fulfilled. Our seniors are staying active in mind and body with fitness classes, walking clubs, and meditation. Bingo, trivia, and movie nights are a big part of our community as well. Each day is laid out with at least five or six activities to choose from. For group activities, Broadway Mesa Village is currently following strict social distancing guidelines. At Broadway Mesa Village, we provide an enriching lifestyle for all types of care residents with tons of activities to choose from. Take a look at our current activities calendar.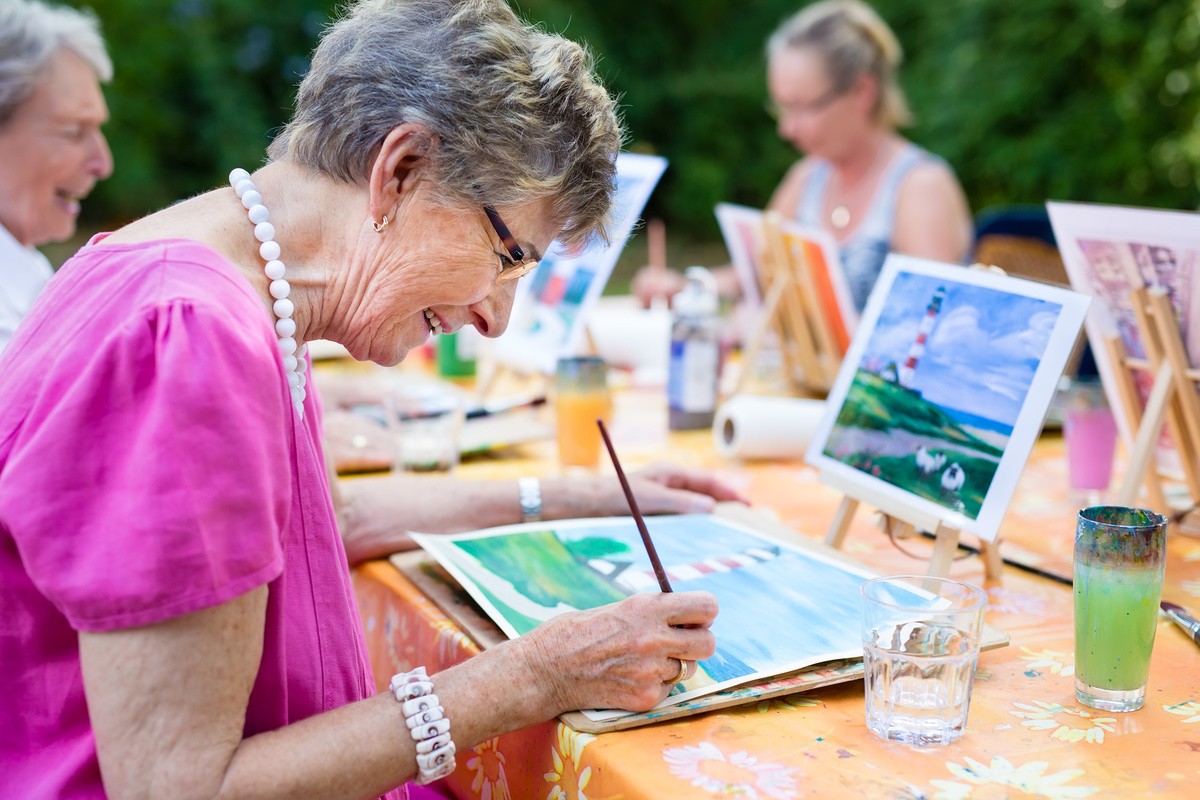 As you begin to take tours at memory care communities, keep these 5 questions in the back of your mind. As we have described above, Broadway Mesa Village is the clear choice for memory care in the Mesa, AZ area. With 24-hour on-site staff to meet every need, our team is here to provide an enriching, comfortable lifestyle for your loved one. Our Connections program makes sure our seniors' lives are fulfilled and cared for by providing individual care. 
Please feel free to
reach out to our memory care associates
to ask how Broadway Mesa Village can accommodate your loved one's specific needs through our memory care program.
Visit our website to book a virtual or in-person tour today
and don't forget to ask us about our holiday rent specials! We look forward to sharing all that Broadway Mesa Village has to offer.