Is it time to talk
about Assisted Living?
Check off the questions
that apply to your loved one.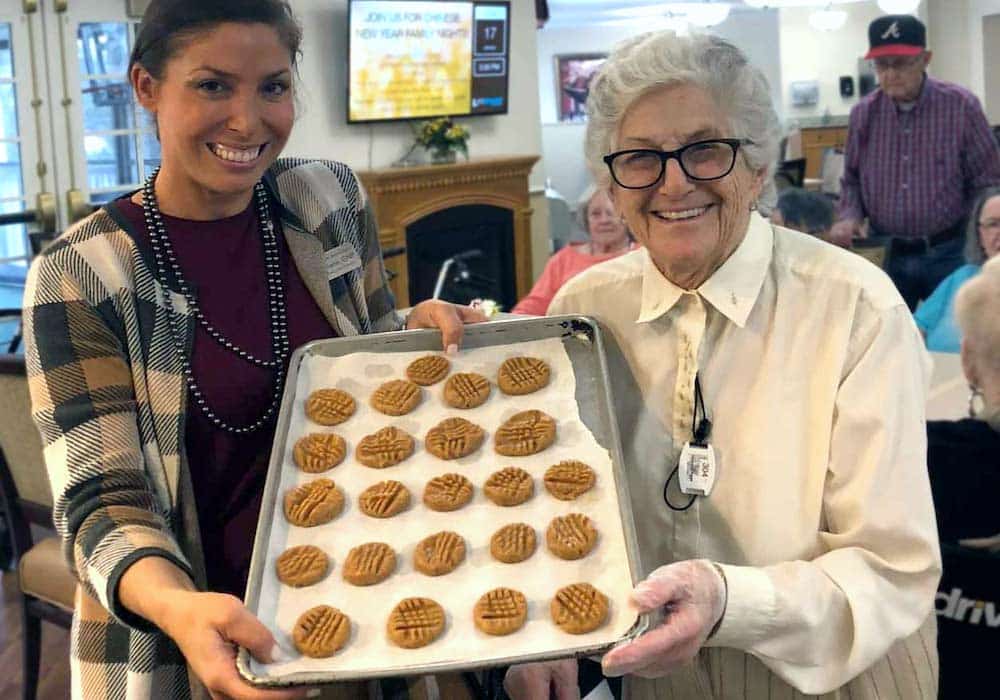 at Historic Roswell Place
Historic Roswell Place will accommodate you with the proper attention and care as you live your best life. Think assisted living is the same as a nursing home? Think again! Read below to learn more about our care home services. 
Book a tour at your convenience and have lunch with us.

We are ready when you are.
I have lived at Historic Roswell Place for the past seven years. Living here is very convenient – they provide laundry and housekeeping, among other services. You're very well taken care of here. I enjoy gardening, museum visits, taking weekly trips to the store and the dining excursions to local restaurants while encouraging everyone else to come partake in the unique activities."
WWII veteran with a Bronze Star and Purple Heart, Resident of Historic Roswell Place