Hello, I'm Chris Hollister, co-founder and CEO of Pegasus Senior Living. I want to share what motivates our associates at Pegasus and why we strive to offer the best senior care possible.
If you're reading this, you're likely on a journey to find the right level of care for yourself or a loved one. We understand that this journey can often be emotional and complex whether you're considering:
Social independent living
Engaging assisted living
Comforting memory care
Choosing the right living communities for older adults is a decision that involves the whole family. It's about ensuring they receive the best care services that cater to their unique needs and enhance their quality of life.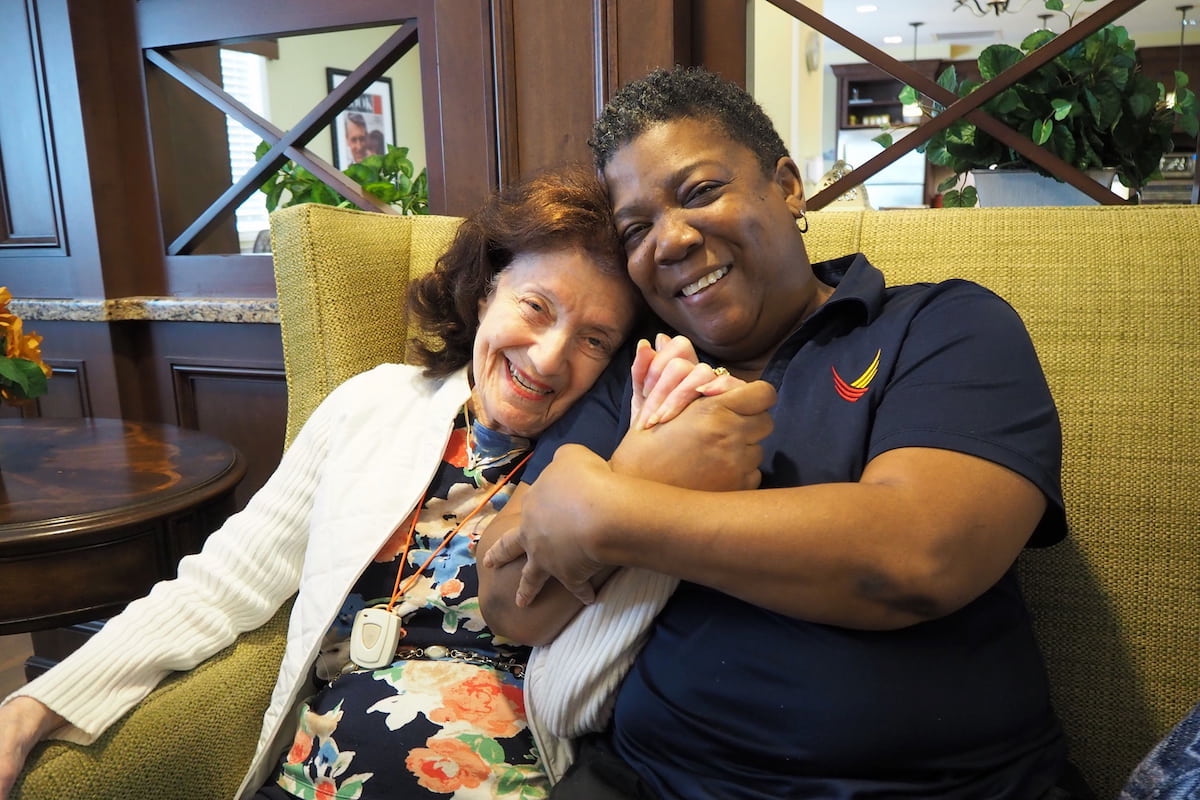 At Pegasus Senior Living, we're more than just a long-term care provider. We are your partners in your family's care plan.
Working in senior living is more than just a job for our team members. It is a calling.
Taking care of our seniors is a privilege that demands commitment, compassion, and a high level of personal care. Our team members are highly motivated individuals who share this belief and put it into practice every single day.
Many seniors transfer from home care services to long-term assisted living and memory care. Our dedicated associates strive to make the transition smooth and provide the highest level of care. They work tirelessly to ensure that each resident feels at home in our communities and receives the individualized attention they deserve.
Here at Pegasus, we believe everyone deserves to enjoy their golden years with dignity and joy. This belief drives our mission to celebrate and enhance all lives with kindness and integrity.
So, whether you're looking for independent living options for yourself or a care solution for a loved one, know that our team is ready to welcome you with open arms and devoted hearts.
Join us as we continue our mission to provide the best senior care possible. Together, we can make a positive difference in the lives of our older adults and their family members.
Celebrating and Enhancing Lives
At Pegasus Senior Living, our mission is simple: to celebrate and enhance all lives with kindness and integrity.
We believe in positively impacting the lives of every individual we care for. This ethos drives our team to deliver person-centered senior care. Dedicated associates find immense satisfaction in seeing how their work enriches the lives of our seniors.
Making a Difference in the World
We see our work as an opportunity to make a difference in the world. Our associates are passionate about creating meaningful change through their work. Our why is to facilitate people getting better and living to their fullest.
They are driven by a sense of purpose and the ability to contribute positively to the community. This shared vision makes Pegasus communities more than just a senior care home; it's a place where every day brings new opportunities to touch lives.
Our team also strives to create welcoming and attractive environments for our seniors. They understand that residents deserve individualized senior care and a comfortable and inviting home.
These qualities earned us Best of Senior Living awards from A Place for Mom and U.S. News and World Report.
Providing Quality Care
I've been in this industry for over 35 years. Since the beginning, our communities have been pioneers in the senior living industry.
We were among the first operators to integrate memory care with assisted living. The average age of people needing assisted living is about 85. Providing care for what may come next is essential.
We recognize the increasing need for specialized care that doesn't uproot residents from their homes over and over.
Our focus has always been on providing top-notch, clinically-driven services. Our associates take pride in offering the highest quality care, making us leaders in senior care homes.
Being Part of a Team
Being part of the Pegasus team is a significant motivator for our associates. We attract individuals who share our heart, attitude, and commitment to fulfilling our mission.
Working together, we continually strive to provide residents with the best senior care home.
Pegasus Senior Living associates are driven by a combination of:
Personal fulfillment
Professional innovation
A deep-seated commitment to enhancing the lives of our seniors
This unique blend of motivation and passion enables us to provide the best senior care home for our residents.
If you're seeking a senior care home that truly cares, look no further than Pegasus Senior Living.
As we continue to grow and innovate, we remain steadfast in our mission to celebrate and enhance all lives with kindness and integrity.
Thank you for considering Pegasus Senior Living. We're here to serve you and your loved ones.
Contact a community near you to get started.