As we age, it becomes increasingly important to stay active to keep our minds and bodies healthy. That's why many seniors choose to live in communities where they can stay active and social.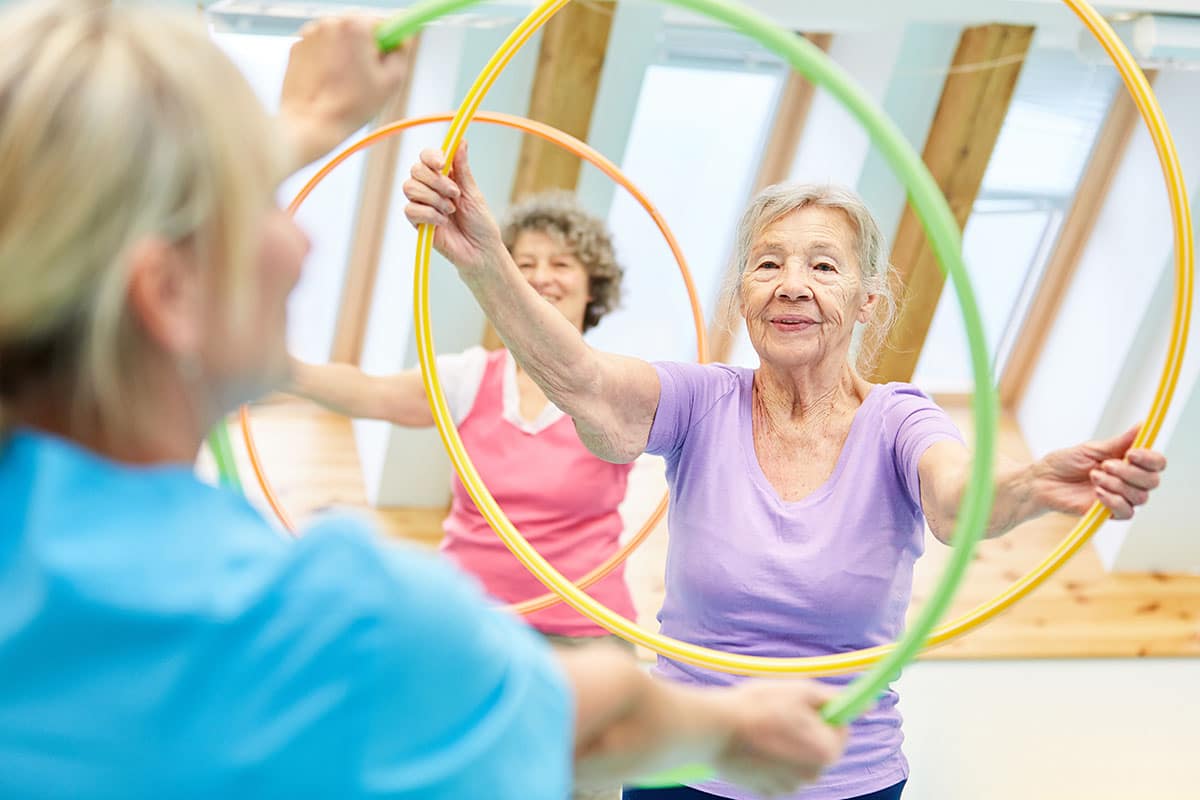 These communities offer plenty of opportunities for seniors to stay active and engaged with their peers. In this blog post, we will discuss the importance of staying active for seniors and highlight one of the best active senior communities in Colorado!
What Are the Benefits?
Staying active is important for seniors for several reasons. First, it helps keep their minds sharp. According to the National Institute on Aging, "regular mental activity might help keep thinking skills intact as people age." Additionally, staying active can help seniors stay independent and prevent falls.
For example, Tai Chi and yoga have been shown to reduce the risk of falls in older adults. Finally, staying active can also help improve mood and energy levels. Other benefits of staying physically active include:
There are many reasons why seniors should stay active, and there are many ways to do so. Senior communities like The Courtyards at Mountain View Independent Living, Assisted Living & Memory Care, offer plenty of opportunities for seniors to stay active.
How can senior living help?
These communities offer state-of-the-art fitness centers, walking paths, outdoor lounges, common areas for gathering, and a bevy of fun activities. The Courtyards at Mountain View offers many social activities and clubs that seniors can participate in. For example, residents look forward to getting together with friends for book clubs, gardening clubs, outings, parties, or even cooking classes.
Assisted living and memory care services are available that help seniors stay as independent as possible. Residents have helpful services and amenities like housekeeping, laundry, transportation services, medication management and wellness monitoring, to name a few. A dedicated team is available to help residents with daily tasks so that they can focus on their health, hobbies, and interests.
How can seniors with dementia stay active?
For families interested in memory care, Denver seniors with dementia benefit from the Connections program, a research-based program tailored to meet their specific needs. Connections is a program that offers games and activities to help people stay mentally and socially active. Some sample activities are:
Supervised boxing, walking, and fitness programs
Singing and memory recall games
Aromatherapy
Puzzles and brain games
Art, music, and craft activities
Group outings
Staying active socially
Staying active physically and socially is important at any age, but is especially so for seniors. The benefits of regular physical activity include reducing the risk of chronic diseases such as heart disease, stroke, and type II diabetes. Additionally, social activities help reduce feelings of isolation and loneliness, which are common among seniors.
Independent and assisted living communities provide seniors with opportunities to stay physically and socially engaged with their peers, promoting active lifestyles. Memory care communities provide specialized care for those with Alzheimer's disease or other forms of dementia.
These communities provide amenities like fitness centers, social clubs, group outings, and more to help residents feel their best. If you or a loved one is interested in exploring active senior communities in Colorado, we encourage you to visit The Courtyards at Mountain View.
The Courtyards at Mountain View strives to provide the best possible experience for its residents through its active community and top-notch amenities and services. If you or a loved one is interested in learning more about The Courtyards at Mountain View, please contact us today!
We would be happy to answer any questions that you may have.
Did you find this blog post helpful? We encourage you to share it with your friends and family! And don't forget to check out our other blog posts for more informative content about senior living. If you're looking into active senior communities in Colorado, look no further than The Courtyards at Mountain View!