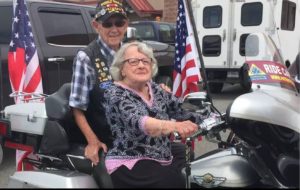 "Live every day to the fullest; be thankful for one more day on this lovely earth and be kind," says Cecily Geraghty, who has lived past 100 years of age and loves encouraging others to make the most of their lives, however long they may last. With her time-tested wisdom, she concludes, "Be thankful for your loved ones."
Cecily, a World War II Veteran and Assisted Living resident in Queensbury, New York at The Landing at Queensbury, is one of the more than 30,000 centenarians across the United States who have celebrated their 100th birthday, says the U.S. News & World Report. This population is growing at an unprecedented rate; it has grown twice as fast as that of the general public.
What Does It Take to Live to 100?
Like Cecily, 82.8 percent of centenarians are female. Although there are many factors to consider when determining why this difference exists, many experts believe it is due to women having more active social lives. Studies often show that maintaining meaningful connections with others can improve life expectancy, since it can reduce stress and provide better access to people who are willing to help in case of medical emergencies. The majority of both male and female centenarians live in either households or senior living centers such as Pegasus' many communities across the country, where they are in regular contact with others. Mildred 'Millie' Gianfagna from Evergreen Place, who recommends others should "enjoy company," agrees.
Another veteran from the Oaks at Inglewood, Bill White, is believed to be the oldest living U.S. Marine and is a Purple Heart recipient. He offers surprisingly simple advice: "Keep breathing." Likewise, De Carner of South Hill Village recommends "Keep smiling."
Simple Decisions with Lifelong Impacts
However, some seniors believe more conscious decisions have been major factors in their extraordinarily long lives. Joe Anderson of Sun City West Assisted Living, for instance, believes in the power of kindness. "Be good to people and it will come back to you," he says. Hazel Probio calls the community home, too. She shares a similar sentiment: "By all means, always be truthful." Speaking from another Nevada community, The Chateau at Gardnerville, Mildred Langston says she hopes everyone seeking a long life will "Have a daughter like [hers], Jane. Also, a loving family, keep a clean house, work hard, keep a steady job. Most importantly, love as much as you can."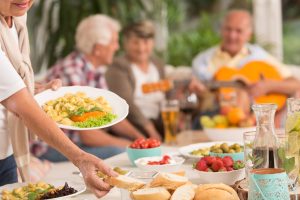 Every day, people of all ages are also faced with health-related decisions. One aspect of healthy living is a nutritious diet; the most reliable studies show that centenarians most often eat low-calorie meals containing many fiber-rich fruits and vegetables along with the omega-3 fatty acids found in nuts, seeds, and seafood. "The type of food you eat matters! Whole foods are best for you," Wanda Sidlauskas agrees. Like all other Pegasus communities, her home of Sun City West Assisted Living delivers nourishing seasonal meals that include fresh fruit bowls, steamed snow pea bok choy mix, and baked pollock made year-round with local ingredients. Thanks to Sun City West Assisted Living's Chef Eddie — who has prepared meals for its residents for over twenty years — and other experienced chefs throughout Pegasus' communities, our exquisite dining experiences are unrivaled in both their flavors and nutritional value.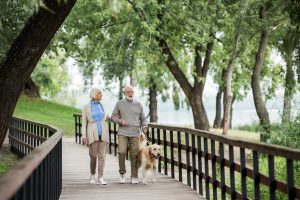 Research has indicated that most centenarians have consistently exercised throughout their lives, regardless of their ages. "It helps to walk every day, a little or a lot. If you are able to, go out for a walk as it is great exercise," says The Havens at Antelope Valley resident Esther Litton, a statement that someone else from her community, Maurine TerBorch, also supports. Maurine, who goes by the name JoJo, excitedly exclaims, "If you want to stay well and happy — walk, walk, walk! I'm still walking one mile every single day." The two seniors are grateful to be a part of an assisted living community with an outdoor enclosed courtyard and walking paths, as well as gardening areas with raised beds that offer another way to keep moving while growing fresh produce. "Stay active and busy," Mary Melillo of Evergreen Place reminds us.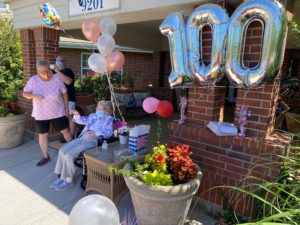 Some centenarians have a more unconventional perspective on health. "The secret to living till you're 100 is to live healthy, don't worry about what people think about you," says Elouise Lyons, "and drink lots of scotch," she jokes from Glenwood Village. Interestingly, Elouise has an identical twin sister who is still alive in San Francisco!
Pegasus residents have credited a variety of lifestyle choices, personal traits, and external influences for enabling them to live their best and longest lives, but our many senior living communities across the nation have also played a substantial role in all of their wellbeing. We offer services including Independent and Assisted Living, as well as Memory Care, to serve whatever their needs may be. Contact us to learn more about our senior housing services today.