One of Nevada Seniors' Premier Locations for Assisted Living: Gardnerville, NV
To the west side of Nevada, you'll find Gardnerville, a small yet eventful town within Douglas County that runs from Gardnerville's Carson Valley to the Sierra Nevada mountains. With comfortable temperatures year-round, this region is ideal for seniors looking for the perfect combination of adventure and relaxation.
If you are a senior who would appreciate help with personal tasks or household maintenance, The Chateau at Gardnerville can enhance your experience of Gardnerville and its surrounding areas.
We serve local seniors with a variety of needs.
How is assisted living different at The Chateau at Gardnerville?
Whether you want to explore our town's nearby attractions or simply relax in our community's homelike atmosphere while receiving assistance with your activities of daily living (ADLs), we can give you the support you need to reach your goals, however large or small. Our newly-renovated community and our passionate team members who provide extensive care and monitoring make The Chateau at Gardnerville one of the best communities for assisted living Gardnerville, NV has to offer.
Want to get outdoors but stay close to your assisted living apartment? Feel free to gather with your new friends in our enclosed courtyard, walk along our scenic outdoor paths from which you might spot a colorful hot air balloon, and plant flowers in our senior-friendly raised gardening beds. We make pursuing plenty of hobbies throughout and beyond our community accessible to residents.
Do we accommodate seniors with memory loss?
Yes! If you or a loved one has been diagnosed with Alzheimer's or dementia, memory care is likely a helpful option. Our memory care services offer increased security and specialized activities from Connections, our research-backed program inspired by firsthand knowledge and tailored to each resident's needs.
Which destinations around town are best for Gardnerville assisted living and memory care residents?
As a community, we recently visited Lampe Park, just one of Gardnerville's serene outdoor gathering places, which include Minden Park and James Lee Memorial Park. We also contemplated local history at the Carson Valley Museum & Cultural Center; our town is also home to the Stewart Indian Cultural Center. Nearby historic buildings include the Stewart Indian Colony, Dangberg Ranch, and Douglas County Historical Society.
Planned outings are typically a mainstay of our schedule. Although taking necessary COVID precautions might mean holding fewer large events, we always find ways to have fun, like playing a game called Elephant Gift Ball or getting Beauty Bar manicures — not to mention going to our beauty/barbershop year-round!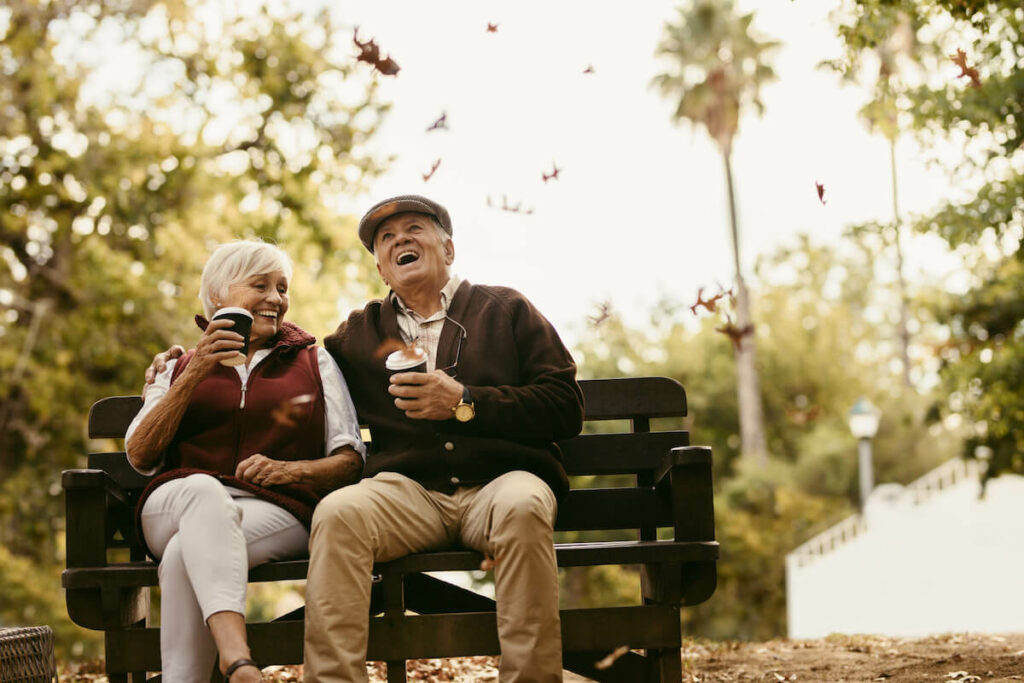 Assisted living residents of The Chateau at Gardnerville appreciate the freedom to visit local destinations independently or with loved ones, too. Consider enjoying even more of the following activities with them.
Shop at boutique stores such as The Pink Rose, Brown Bear Designs, and Bella Vista Berry & Fruit Farm.
Have a picnic at Lake Tahoe.
Take a bird-watching tour from an organization like Birding Under Nevada Skies.
Get inspiration from one of Carson Valley's many art galleries or visit the Carson Valley Community Theatre.
Experience fine dining by going to Carson Valley Country Club Restaurant or Topaz Lodge Steakhouse.
You can also step into a more casual atmosphere at Chicago Mike's or Katie's Country Kitchen.
Wherever you go throughout Carson Valley, we hope you can enjoy a fulfilling lifestyle at The Chateau at Gardnerville through great care and new friends to take along on your excursions.
Ready to go somewhere special with our community?
Contact us to learn more about becoming a resident if you aren't already, and make a suggestion to our team! Follow us on Facebook to stay up-to-date with our news about senior living in Nevada.