Assisted living and memory care community, Glenwood Village of Overland Park, hosted a special birthday party for Ms. Elouise L. from 2:30 to 3:30 p.m. on Friday, June 3 at 9201 Foster St, Overland Park, KS 66212.
In honor of turning 102 years old, the community threw a 1920s-themed birthday party for Elouise. All guests were encouraged to dress up in flapper dresses and tuxedos. There were cupcakes and a 1920s jazz band performing live.
Last year, the community threw Elouise a 101 Dalmatians-themed party. When asked about her secret to longevity, she said: "The secret to living until you're 100 is to live healthy, don't worry about what people think of you, and drink lots of scotch."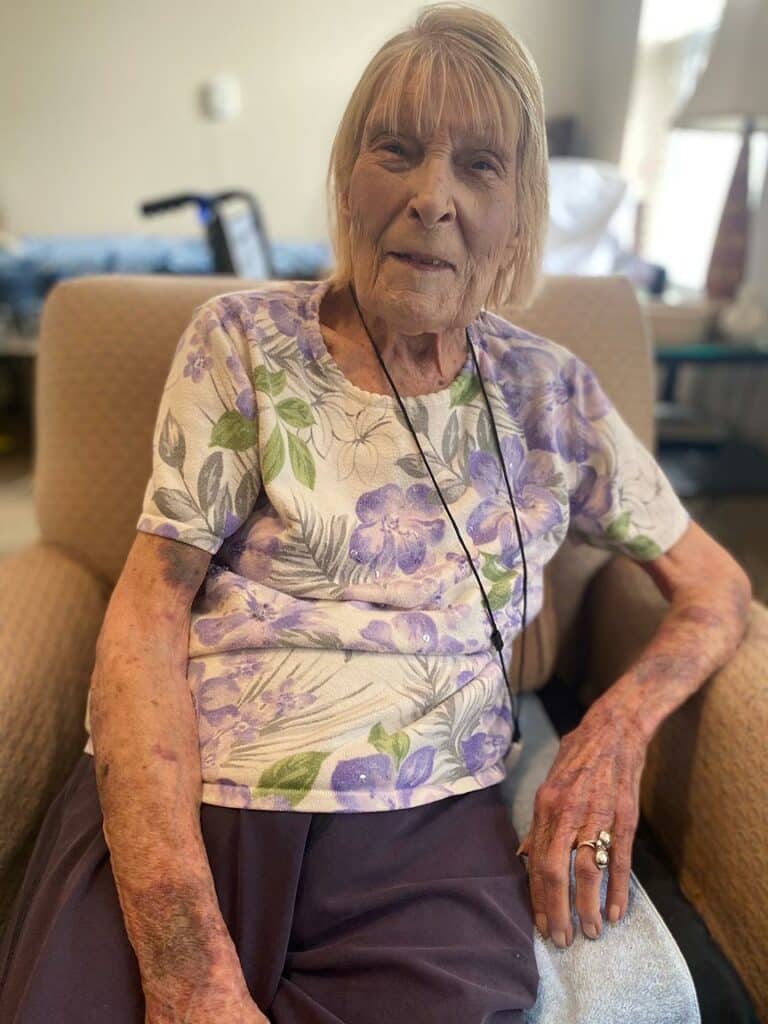 About Elouise
Elouise has a twin sister, Lilabel B. The sisters were born on June 4, 1920, in Chanute, KS. They were the first babies delivered by c-section in the city's history! Their grandmother thought the two babies were wrongly named and insisted their names be switched. Lilabel became Elouise and vice versa.
Elouise and Lilabel worked at the Kansas City Fairfax B-25 bomber factory during World War II. Following the war, Elouise married James E. L., Jr. of Higginsville, MO in 1952. She gave birth to three sons; James (deceased), Charles of Oregon, and Paul of Overland Park. She worked for many years as a girl scout troop organizer for the Girl Scouts of America when the family lived in St. Joseph, MO. Upon her retirement in 1987, Elouise lived in her parent's home in Fairway, KS before moving to Glenwood Village in 2019.
Learn more about celebrating seniors' moments at Glenwood Village of Overland Park.
Contact us today to set up a tour of our assisted living and memory care community.