Daily Tasks Are More Difficult
Are bathing, dressing, running errands, cooking meals, and getting around a challenge? If you've noticed that you or your parents are having some difficulty with day-to-day tasks, it's important to consider the signs that it may be time to pursue assisted living. Reno, Nevada has a plethora of options for seniors, so taking your time to do some research will help you identify the best fit for your loved one.
Their Home Is Becoming A Burden
Maintaining a home can be a challenge even when you're in the best of health. It can be much more of a burden to seniors. If housekeeping, costly repairs, and updates to make the home more senior-friendly aren't feasible, senior living may be a welcome reprieve.
They Are Increasingly More Isolated
Many seniors live alone and are at a much higher risk of becoming isolated and lonely, having few opportunities for social interaction or engaging with others. Research has linked social isolation to higher risks for physical and mental health conditions including high blood pressure, heart disease, cognitive decline, and Alzheimer's disease. That's why it is so critical that seniors have the opportunity to make friends and stay active in activities that they enjoy. At The Seasons of Reno, seniors can enjoy a variety of fun activities to stay busy, make friends, and improve their health.
What is Nevada Senior Care Like at The Seasons of Reno?
Our community is committed to providing a lifestyle that benefits seniors, allowing them to enjoy life by eliminating worries about their care and just making life easier. We are committed to their health and well-being by offering:
Individualized care including on-site physical/occupational/speech therapy
Licensed nurse on staff
Interesting activities and things to do
Weekly housekeeping and personal laundry
Three delicious meals plus snacks daily
Enticing events and scheduled transportation
Ambulation and escort services
Bathing, dressing, and dining assistance
Diabetic care, behavior tracking, and health monitoring
"All of the services are well-rounded. My mom doesn't take advantage of everything, but she is happy, content, and safe."

"All I can say is, thank you for treating my loved one with compassion and dignity."

— comments from a third-party survey 
Many Benefits and Amenities
In addition to their worry-free lifestyles, seniors enjoy the many amenities that make our assisted living community a comfortable, enjoyable place to call home. Our library offers a quiet place to dive into a new book, and our spacious family room is a great place to relax with friends and family. If dining is at the top of the list, our full-service dining room, private dining, and proximity to local, top-rated restaurants in the Reno area make enjoying delicious meals a breeze. Seniors can also spruce up, looking and feeling their best with our beauty salon and barbershop services.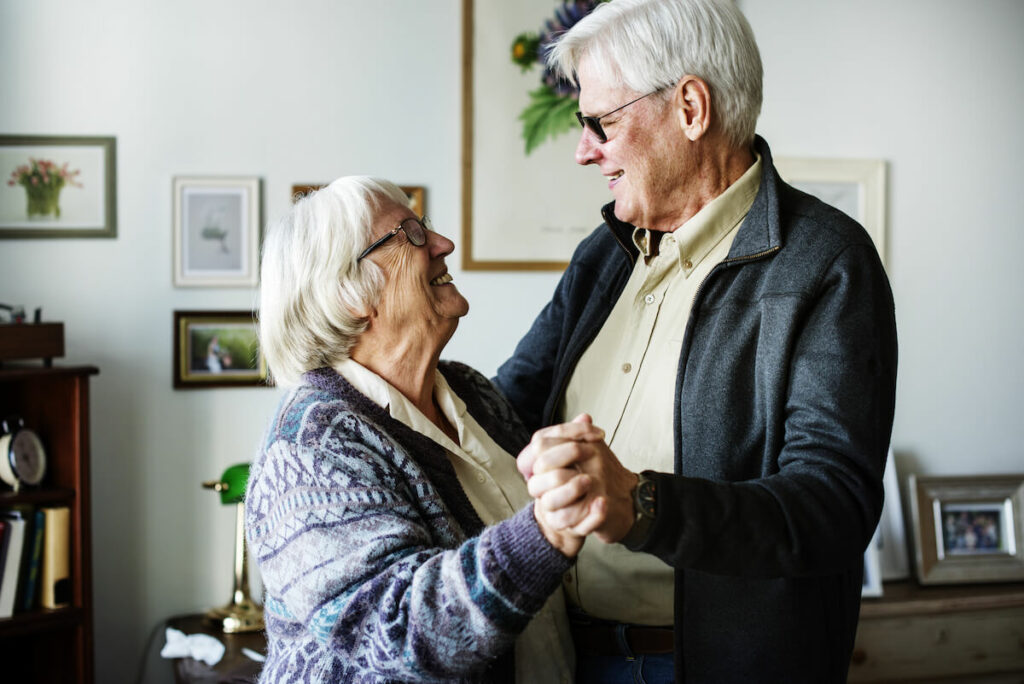 Our senior apartments offer flexibility, comfort, and options for personal style and preferences. Downsizing can be a very freeing and positive experience! Getting rid of clutter and focusing on making your space just as you want means losing the headaches and gaining independence.
There are many ways to stay active, healthy, and happy in assisted living. Be sure to do your research and come in for a visit to get a good feel for the community you are considering. Utilize AARP's checklist to help you ask the right questions when visiting so that you can make an informed decision.
Want to learn more about assisted living? Reno, Nevada's best care is available at The Seasons of Reno.
Connect with us today. We'll be happy to show you around our community and answer any questions you may have about our services.