How Can I Avoid Senior Isolation and Find Purpose in Life?
"I need you and I love you more than words can say, and I pledge to you now to be your true and faithful husband from this day forward," vowed 82-year-old Robert to his 78-year-old bride Aileen.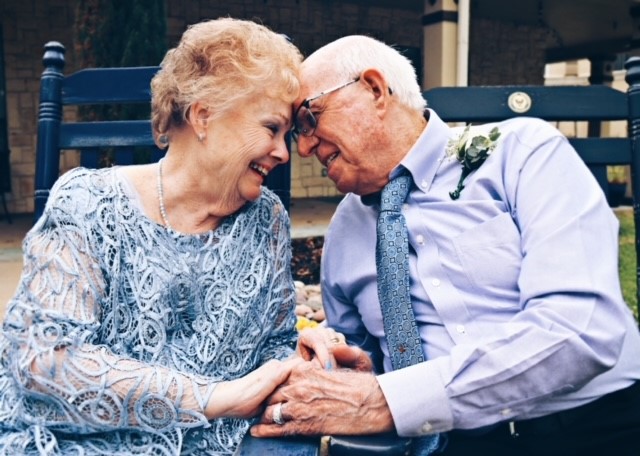 Their story is an amazing success of finding love after the death of a partner, but many seniors are prone to loneliness, especially after spousal bereavement. It can be a detrimental experience, but with help from living in a community there are ways to continue living a happy independent life.
What is senior isolation and loneliness?
While an estimated 13 million older adults live alone, it does not equate to all of them experiencing loneliness. Social isolation is a physical separation from human contact while loneliness is a more subjective circumstance. It can be experienced even when surrounded by friends and family.
Isolation and loneliness are common factors of declining health and according to a recent study by the National Academies of Sciences, Engineering and Medicine, social isolation affects one in four adults over the age of 65, while one-third also note feeling lonely. Isolation and loneliness are different things, but both can be factors of declining health.
How do seniors become lonely?
Children leave the nest
Retirement from work
Spousal bereavement
Losing mobility or a lack of transportation
The effects of the COVID-19 pandemic have also been detrimental to increasing isolation rates for seniors. The Alzheimer's Association discovered an alarming 16% rise in the number of deaths in people experiencing some form of cognitive condition. Pandemic related caregiver struggles, senior center closures and the loss of regular family communication were contributing factors to the statistic.
What are the impacts of senior isolation and loneliness?
Spousal bereavement can create health risks well beyond heartache. It is suggested that in a four year window of experiencing loneliness the risk factors for heart problems, depression and cognitive conditions like Alzheimer's can increase at an immense rate.
Being lonely is experiencing a detachment from a sense of community and leads to fear and mistrust of the outside world. Research has shown this emotion can trigger a natural defense mechanism that inflames cells that speed up the production of cancer, block arteries and attack the brain causing Alzheimer's and dementia.
What can be done about senior loneliness?
Maintaining a purpose for life is what staves off feelings of senior isolation and loneliness.
Volunteering
Exercise
Senior day centers
Regularly scheduled visits with friends and family
Maintaining a regular relationship with doctors and caregivers
Robert and Aileen managed to find each other, during a pandemic, thanks to their senior living community's activity schedule and a simple game of chicken foot, another version of dominos.
Does senior living help loneliness?
Ridgmar Place offers seniors the chance to be a part of an inclusive community. Thanks to its many amenities and dedicated team members, residents are empowered to live independent lives and combat feelings of senior isolation and loneliness.
Activities

Fitness center
Indoor pool and hot tub
Menu Chat with Chef Jesus
Daily games, movies and outings

Care

Occupational and physical therapy
Personalized and private medical televisits
Medication reminders and management
Daily living activities assistance

Community Amenities

Seven floor plans to choose from
Theater
Pub, bistro and dining hall
Beautiful garden and veranda with views
On-site banking and postal service
Seasonal meals made year-round with local ingredients
Robert and Aileen were able to overcome a sense of loneliness following spousal bereavement. "We have experienced the joys and sorrows of life through our many years on this earth," say the couple's vows, "We have loved and been married before and raised our families."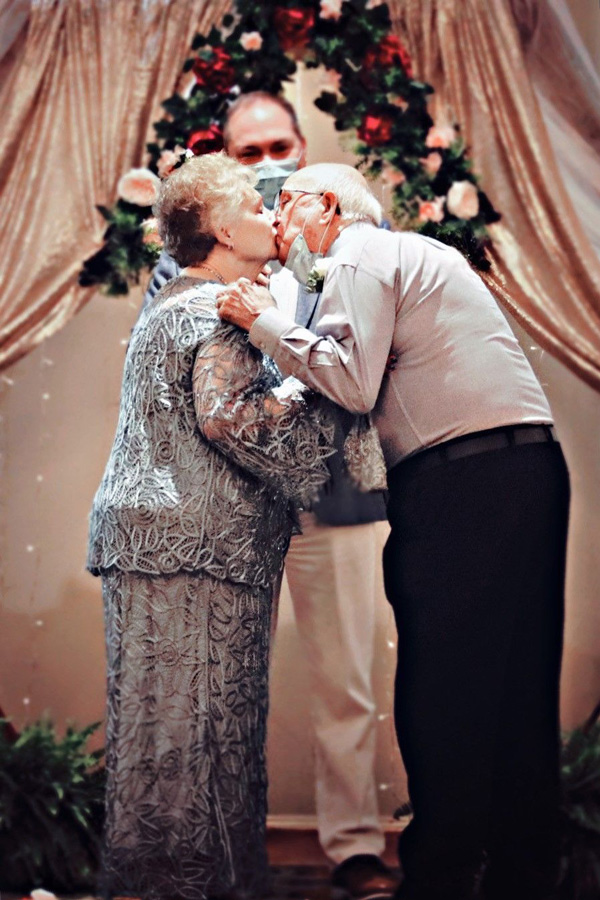 Both were fairly new to Ridgmar Place, but became a part of the community very quickly thanks to their bond. Executive Director of the community, Courtney McLaughlin performed the ceremony, while the culinary team created a delicious strawberry-flavored wedding cake and associates decorated the outdoor courtyard for the big occasion.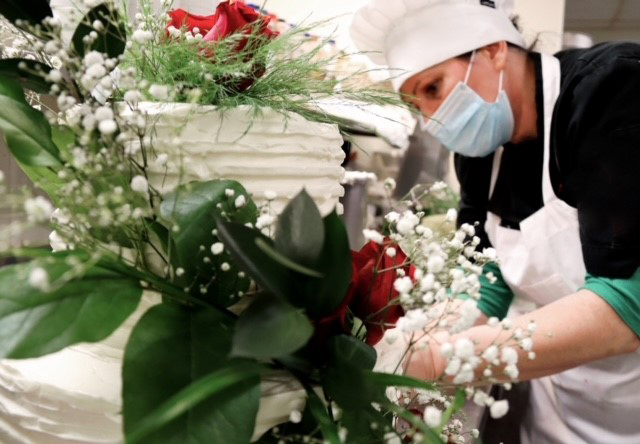 Is senior living a solution for me?
To learn more about how senior living can bring you or your loved one a sense of purpose and joy, contact Ridgmar Place Independent Living here or call

(817) 735-0033

.