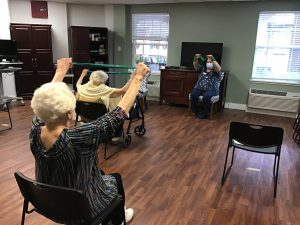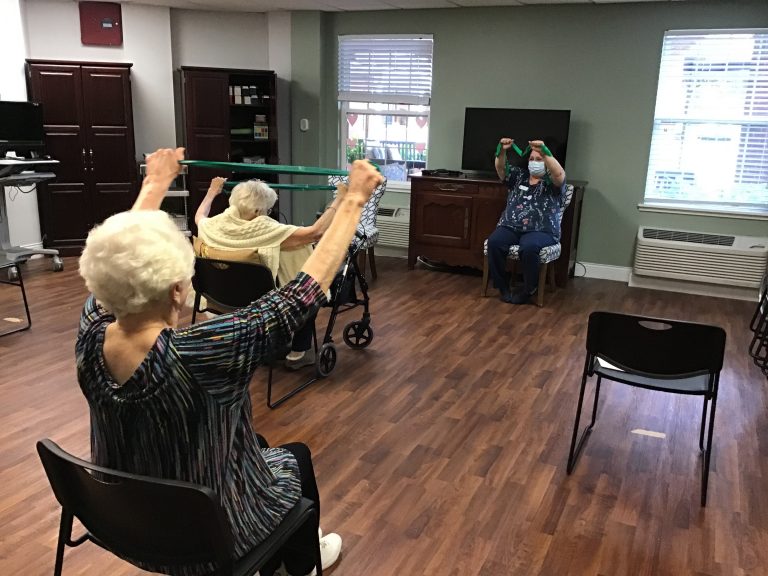 May 27
th
is National Senior Health and Fitness Day. The goal of this holiday is to promote an active lifestyle for senior adults. As we age, an active lifestyle becomes more important than ever before. 
At Pegasus Senior Living, we are passionate about encouraging our seniors to live an active life. We host group exercise classes regularly and provide a stimulating environment full of quality amenities.
Physical activity is especially important for older adults. In fact, research has shown that regular exercise is responsible for an extended lifespan. As important as we know keeping up with our health to be,
only one in four people over the ages of 64 and 74 exercise regularly
. Below are just some of the crucial and lasting benefits of moving and exercising regularly:
Improves Cardiovascular Health:

Regular cardiovascular exercise reduces the risk of heart attacks and strokes. Brisk walking, swimming, or biking can improve blood flow to the heart. 

Balance and Flexibility:

Falling is a common concern for older adults. Exercising often can help improve balance and flexibility as well as boosting muscle strength, therefore, preventing falls. 

Bone Health:

Exercise helps with bone density. When we exercise, our bones adapt to the pressure placed on them by building more cells and therefore becoming denser. This means exercise is extremely important in fighting the effects of osteoporosis.  

Minimizes the Symptoms of Serious Conditions:

Physical activity helps individuals maintain their balance, something which is crucial for those diagnosed with conditions such as dementia or Parkinson's disease.  

Boosts Immune System:

Exercise is a critical part of healthy living. Regular exercise goes hand in hand with a healthy diet to promote healthy living and a healthy immune system. 

Enhances Mental Health:

The CDC suggests that older adults are at a higher risk for depression. Walking daily can reduce the risk of depression by 26%. It can also positively impact anxiety and ADHD. 
Regular exercise is important for individuals of all ages and is extremely important for senior adults. Here are some top exercises for seniors:
Yoga: If you want to improve your balance and flexibility, yoga is a great workout for you! Pegasus communities host chair yoga classes regularly as part of their robust activity calendars.
Swimming: Swimming puts minimal pressure on your bones and joints while still increasing cardiovascular health. 
Walking: The simplest workout to do because you do not need any extra tools or instructing to complete the workout. Although it is simple, walking is a great cardio workout and is sure to get your blood pumping. 
To learn more tips on staying healthy for seniors, read our blog.