Is Sun City West a good place to retire?
The popularity of retirement communities exploded in the Phoenix area starting in the 1960's. In 1978, Sun City West, Arizona became a retirement destination dedicated to a life of leisure. As the original residents aged, senior living services became needed, and Sun City West Assisted Living was born.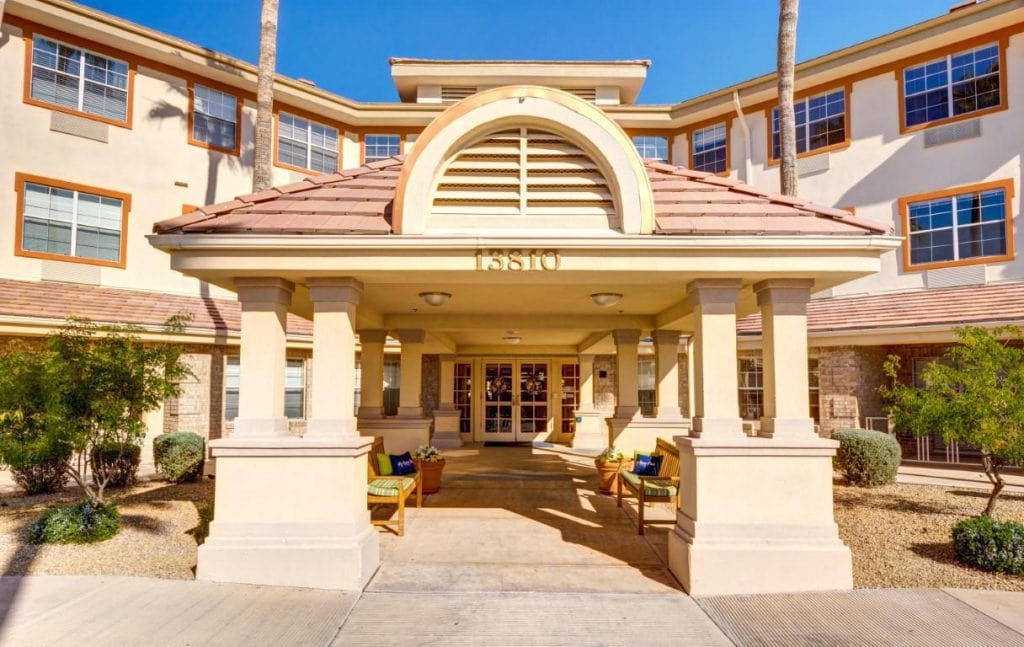 Sun City West residents can enjoy many amenities including:
Four recreation centers
Seven golf courses
Bowling
Live theater
Poolside movies
Guided group tours and so much more
Sun City West Assisted Living, located in the heart of Sun City West, offers:
Assisted Living

Nursing teams and care associates
Medication management
On-site physical, occupational, and speech therapy

Memory Care

Research-based memory care program designed for people with Alzheimer's and other forms of dementia
Behavior tracking and management
Brain healthy meals

Amenities

Full-service dining room with three delicious meals daily plus snacks
Beauty/barber shop
Library
Silver Sneakers fitness classes

Services

Housekeeping
Personal laundry
Activities and special events
Scheduled transportation
If you're looking for assisted living in Arizona, you're in luck. While the national average for assisted living facilities is $4300 per month, Arizona's average is considerably less.
How can I pay for assisted living in Arizona?
Here are some options that can help when you need some assistance and supportive care:
Long-term care insurance: Plan ahead for LTC insurance needs because you will not be eligible once you have a chronic condition. It covers services not usually covered by health insurance, including activities of daily living (ADL's) and memory care services.
Veterans Aid Benefits: The VA program in Arizona is generous with various pension programs for assisted living for you and/or your spouse.
Life insurance policies: Your life insurance policy may have an option for Accelerated Death Benefits. It's a tax-free option of using your money to live and receive care in assisted living.
Reverse mortgages: This is a bit more complicated and will take research to find the right one for you. Using your home's equity can be an asset for the assisted living or memory care services you may require.
How can I learn more about assisted living at Sun City West Assisted Living?
Contact a senior living sales specialist at Sun City West Assisted Living to answer your questions and educate yourself about what options are available to you. Read our comprehensive guide to how senior living pricing works as well.