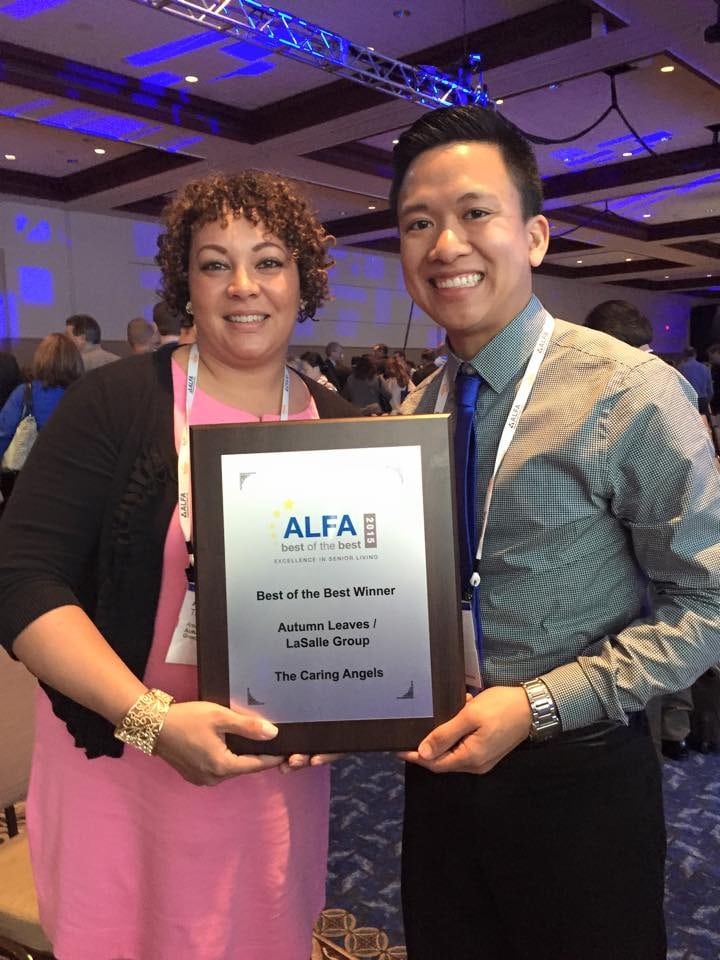 The Farrington at Tanglewood, a Pegasus Senior Living assisted living and memory care community in Houston, is thrilled to announce its new Memory Care Director, Edward Esguerra. His start date was February 2020. Edward has been serving the senior living industry since he was 15-years-old. He found his passion for dementia care when he played saxophone with the church choir at a memory care community during the holiday season.
Since then, Edward has made a name for himself in the industry and the Houston area: he has been recognized with the Argentum (formerly known as ALFA) 2015 Best of the Best Award, the Texas Assisted Living Association's Hero Award, has worked alongside the mayor of Houston and city council to honor the residents he serves, and his initiatives have been featured on local outlets like the Houston Chronicle and CW39.
In January 2020, Edward started the Dementia Friendly chapter in Houston, which is a part of a national organization that aims to educate and bring awareness to communities to support families living with dementia. He also serves on the board for the Elder Service Providers' Network.
"Working as an activity professional, you quickly learn that the key to a successful, purposeful, and engaging dementia care program is utilizing the stories of those we serve every day," said Edward. "I want to get to know as much as I can about our residents and work together with families and fellow associates to ensure the folks we serve live their best lives every day. I cannot wait to celebrate life with the Pegasus and Farrington at Tanglewood teams!"
The Farrington at Tanglewood was also recently recognized for their assisted living services by SeniorAdvisor.com as part of their 2020 Best Of awards.