If you are searching for senior apartments in Fairfield, CA, then you've come to the right place. Memory care apartments are a popular choice for seniors living with Alzheimer's or other forms of dementia who need more support and assistance than they can get at home or with regular assisted living. To aid you in your search, let's discuss what these particular Fairfield senior apartments typically include, how much they cost, and the amenities that come with them.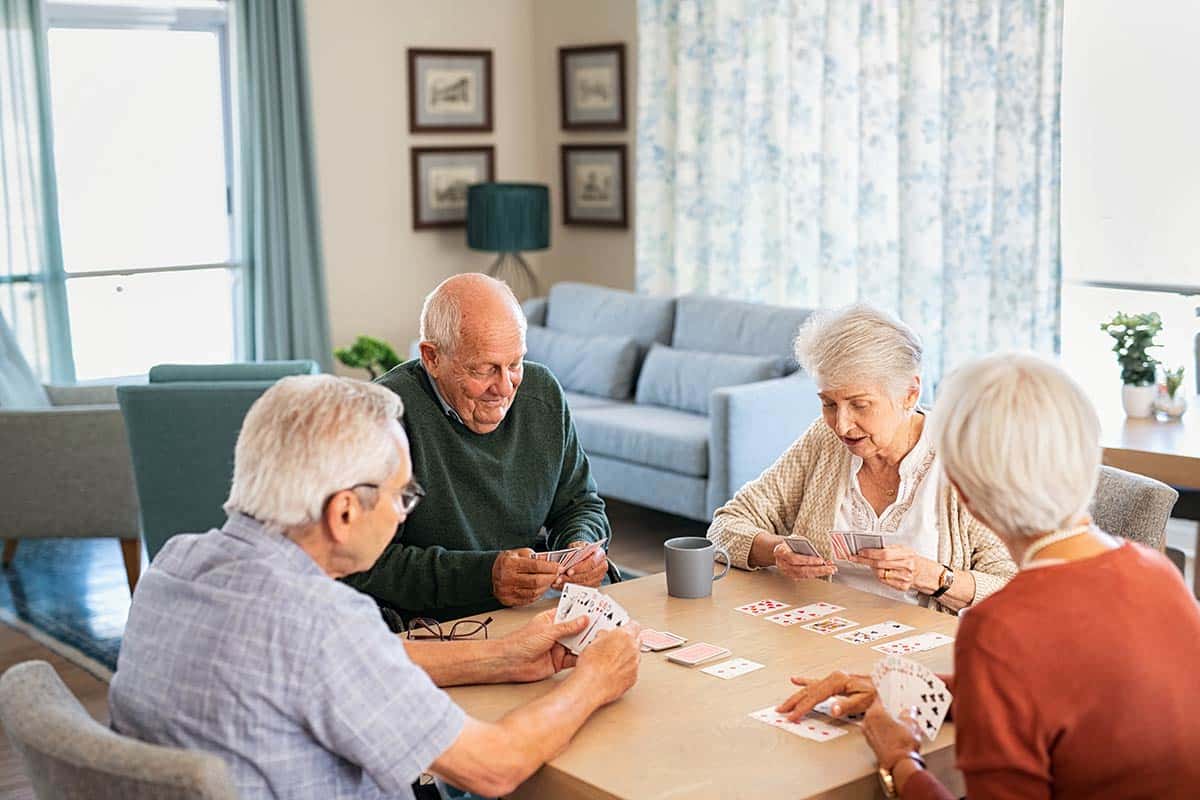 What does a memory care apartment include?
Memory care apartments offer specialized living accommodations for seniors living with Alzheimer's disease or other forms of dementia. Living spaces usually come equipped with features that provide comfort and security for seniors experiencing memory loss. These features often include private rooms or suites for residents as well as common areas for socializing with neighbors and family members. Additionally, many memory care communities provide enhanced supervision and activities that focus on safety and maintaining residents' abilities.
The Village at Rancho Solano, a tranquil senior living community in Fairfield, offers two spacious memory care floor plans: a studio and companion suite. Your loved one will enjoy cozy accommodations in conjunction with:
Walk-in closet
Walk-in shower
Kitchenette
Window coverings
Individually-controlled A/C
What do senior apartments in California usually cost?
The cost of Fairfield senior apartments varies depending on the type of services offered and the size of the apartment itself. The average price for assisted living in California is $5,000 per month. Generally speaking, you can expect to pay more for a memory care apartment than an assisted living facility due to the additional needs required by those living with cognitive decline.
Additionally, there may be additional costs for activities such as transportation or special meals. The good news is that VA benefits, long-term care insurance, and social security can help cover most community costs. Regardless, it's important to do your research when looking for senior apartments in Fairfield, CA, so you can find one that meets your loved one's budget and needs.
What amenities come with memory care apartments?
Most memory care apartments offer a variety of amenities designed to make life convenient and more comfortable for residents. These amenities can include:
Housekeeping services
Meals prepared by professional chefs three times a day in communal dining areas
Transportation services for appointments and excursions
Beauty salons and libraries located within the facility grounds
Enclosed courtyards where residents can get some fresh air and enjoy nature in a secure environment
You'll find the above amenities at The Village at Rancho Solano, plus a movie theater, grand piano, private dining room, spacious family room, and raised garden beds. Our extra touches are meant to help your loved one continue to live life at their own pace and find purpose.
Find the Ideal Apartment for Your Loved One
When considering memory care apartments for a loved one, it is important to understand all the factors involved in finding the best possible option. Fairfield senior apartments offer many benefits including security features and comfortable accommodations that resemble a home, as well as an array of amenities aimed at making life more enjoyable for residents. While prices vary among apartments and communities, The Village at Rancho Solano is here to work with you to help provide the care your loved one needs in an apartment they will love. Contact us today to schedule a tour.