What comes to mind when you think of the word facility?
You probably envision a cold, sterile, hospital-like environment — not the ideal place for aging gracefully. Luckily, long-term care services for seniors with dementia don't need to be this way, and the right caregivers can view them as so much more than their diagnoses.
What does a memory care facility do?
There is an important distinction to make between facilities and communities for senior care. Fairfield, CA facilities are places that offer specialized care for seniors, such as nursing homes. On the other hand, communities for senior care provide a more holistic approach. These communities often feature amenities such as spacious, modern housing specifically designed for older adults with memory loss, on-site health care, recreational activities, and other supportive services.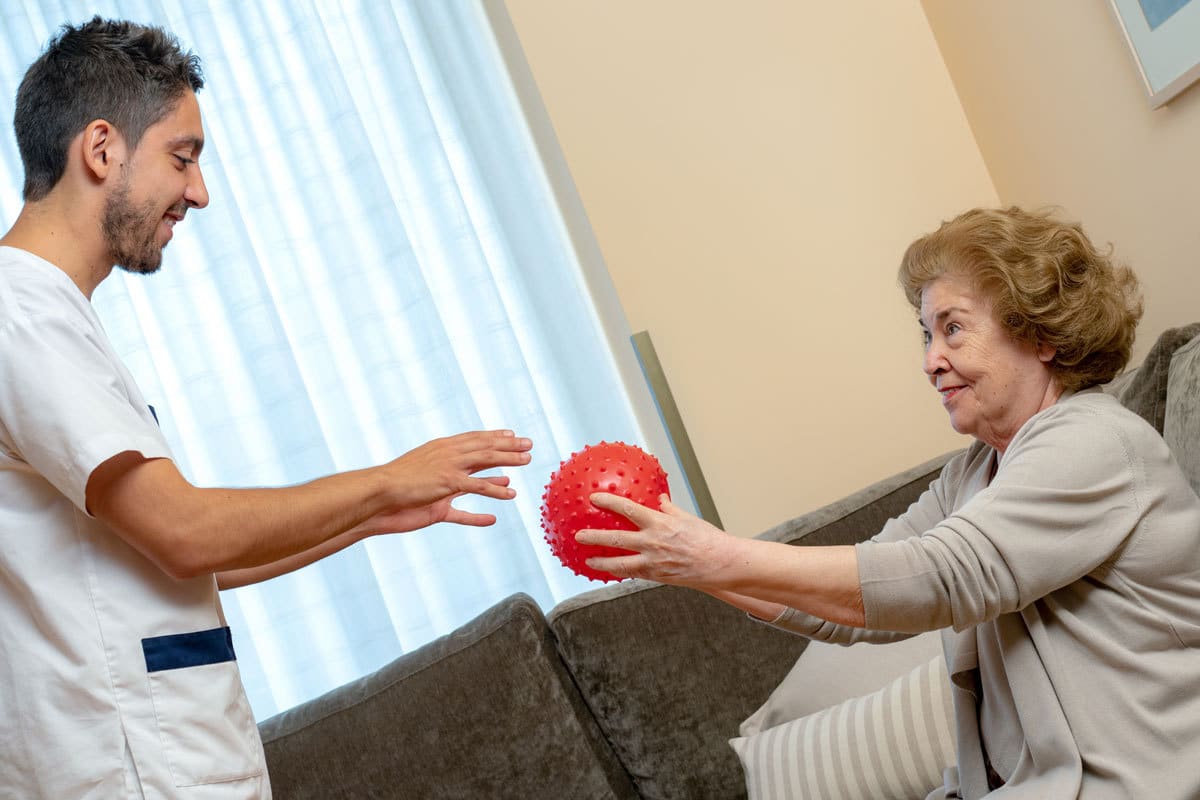 The main difference between facilities and communities for senior care is the level of independence each offers. Facilities are primarily designed to provide seniors with round-the-clock medical care and supervision, while communities for senior care like The Village at Rancho Solano offer the same things, plus more opportunities for self-direction. For example, our community allows seniors some control over their own day-to-day activities while we still provide the necessary guidance and assistance, from health care and other services. In addition, seniors living in a community are able to socialize with peers and maintain a sense of freedom in their daily lives.
Which Fairfield senior memory care community is right for me?
Ultimately, it is important for seniors and their families to consider the unique needs of the senior when deciding between a facility and a community for senior care. Fairfield, CA facilities are often necessary for older adults with the most demanding medical needs, while communities can provide an ideal solution for those who want daily care while still receiving the encouragement they need. By weighing all of their options, seniors and their families can make informed decisions about the right types of senior care for their particular situations.
Why is The Village at Rancho Solano different — even when compared to other memory care communities?
The Village at Rancho Solano's Fairfield senior memory care community is more than just a facility; it's an enriched environment that celebrates life and encourages meaningful relationships. Our team from the Connections program is committed to providing each resident with the highest level of personalized care, focusing on their well-being, comfort, and safety.
Benefiting from the vast personal experiences and professional studies of our program's founder, Dr. Sandra Petersen, Connections residents enjoy daily activities tailored to their individual needs and abilities. These include:
Creative arts and music therapy
Exercise programs including SingFit, a signature program incorporating music, speech, and movement
Aromatherapy to decrease agitation
Reminiscence activities
Book club
Storytime
Associates understand that each individual's needs are different and strive to accommodate those in our community by providing a positive environment where they can feel comfortable and secure. Whether it's encouraging a meaningful connection or helping them explore their passions, we promote compassion, self-esteem, and personal growth.
Our team is trained to help residents set and achieve their goals, providing a safe and caring place to do so. We offer a full range of amenities including comfortable dining areas, cozy common spaces for socializing, engaging activities, and secure outdoor spaces for residents to enjoy. We also serve brain-healthy, homestyle meals that are as delectable as they are nutritious.
The Village at Rancho Solano's memory care community offers more than just a place to live; it's an environment where relationships can be built, passions can be explored, and life is treasured.
What's next in your search for memory care? Fairfield, CA associates at our community invite you to take a tour and have your questions answered.
If you are looking for senior memory care services that go beyond a facility, reach out to The Village at Rancho Solano. Here, memory care residents with Alzheimer's and other forms of dementia find a caring community and exceptional senior support.