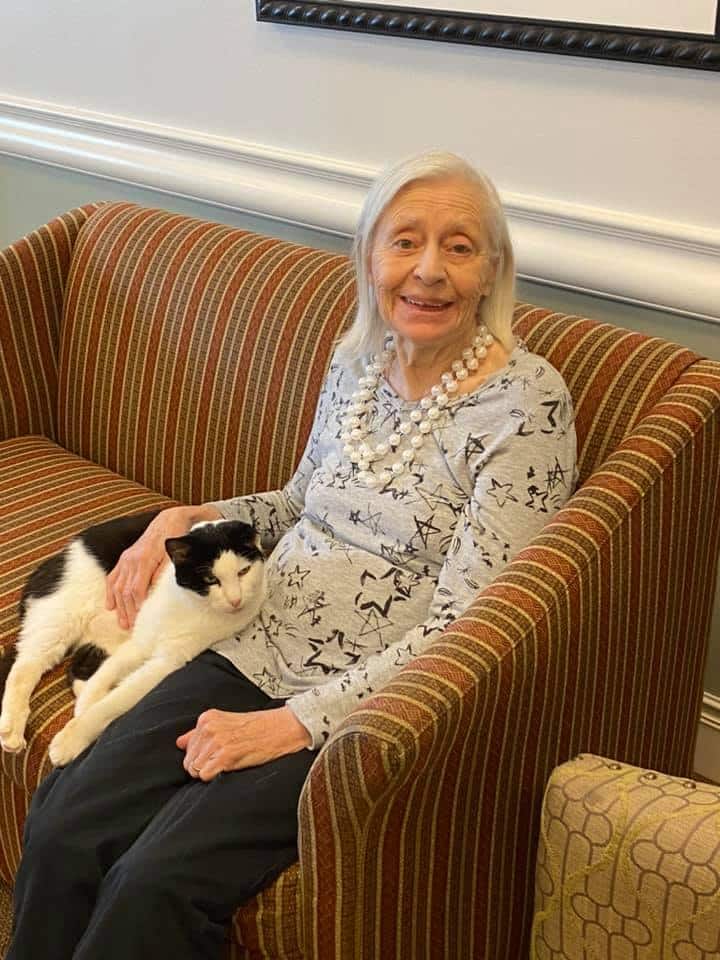 There are two foster cats, Uma and Tommy, who are lifting our senior residents' spirits at The Farrington at Tanglewood, a Pegasus Senior Living community in Houston.
We're so thankful to our Farrington foster friends, local organization Friends For Life Animal Shelter! Memory Care Director, Edward Esguerra Craft, started a foster program and partnership with this amazing shelter for multiple reasons: 
Pet therapy provides a lot of benefits for people living with dementia.
Having pets provide our folks a sense of purpose such as taking care of the animals, feeding them and playing with them.
Since Uma and Tommy are foster pets, we are opening up space at the Friends For Life Animal Shelter so they can rescue more animals.
We will hopefully help our fosters find their fur-ever homes! 
With the growing concerns about the coronavirus, these furbabies have been nothing but sweet and loving during these tumultuous times. We are grateful for our newest furry residents!