Pegasus Communities Look Forward To a Springtime Full of Joy
"Happiness is Contagious." After a year filled with strife and adversity, Pegasus Senior Living is thrilled to make that our motto for the rest of 2021. The COVID-19 pandemic has changed all of our lives in many ways, but coming out of it will give us a chance to redefine "contagious" by spreading happiness and celebrating everything we have.
How Will Pegasus Communities Celebrate the End of COVID-19?
Throughout our dozens of senior living communities across the United States, we're planning extra-special ways to mark a brighter future through the spread of enjoyment, friendship, and community.
Here's a look at our planned monthly themes for the Spring season and some possible activities for our residents (programming will vary by location):
| | | |
| --- | --- | --- |
| Month | Theme | Possible Activities |
| April | Jazz and Volunteering | Live jazz music; spring cleaning and donations for local charities; virtual succulent or plant potting |
| May | Pets and Barbecue | Socially-distanced pet parade; virtual BBQ cooking lesson; pet adoption day with local shelters |
| June | Fruits and Vegetables | Hosting a farmer's market; virtual cooking class; highlight a fruit or veggie of the week |
And these ideas are just the beginning; our communities are coming up with ways for the whole rest of the year to be memorable!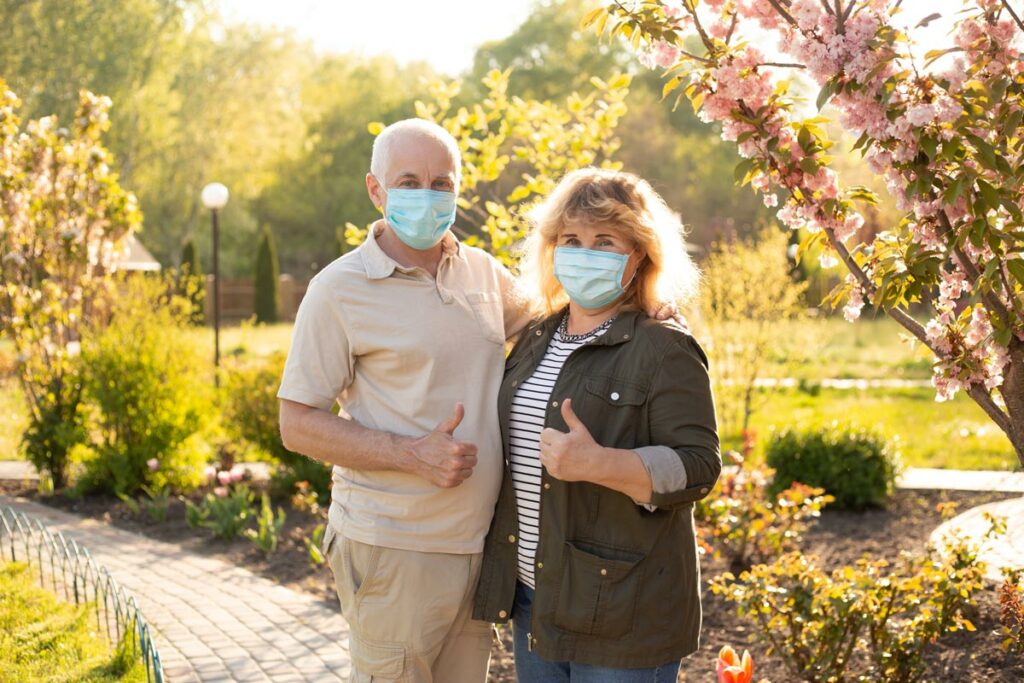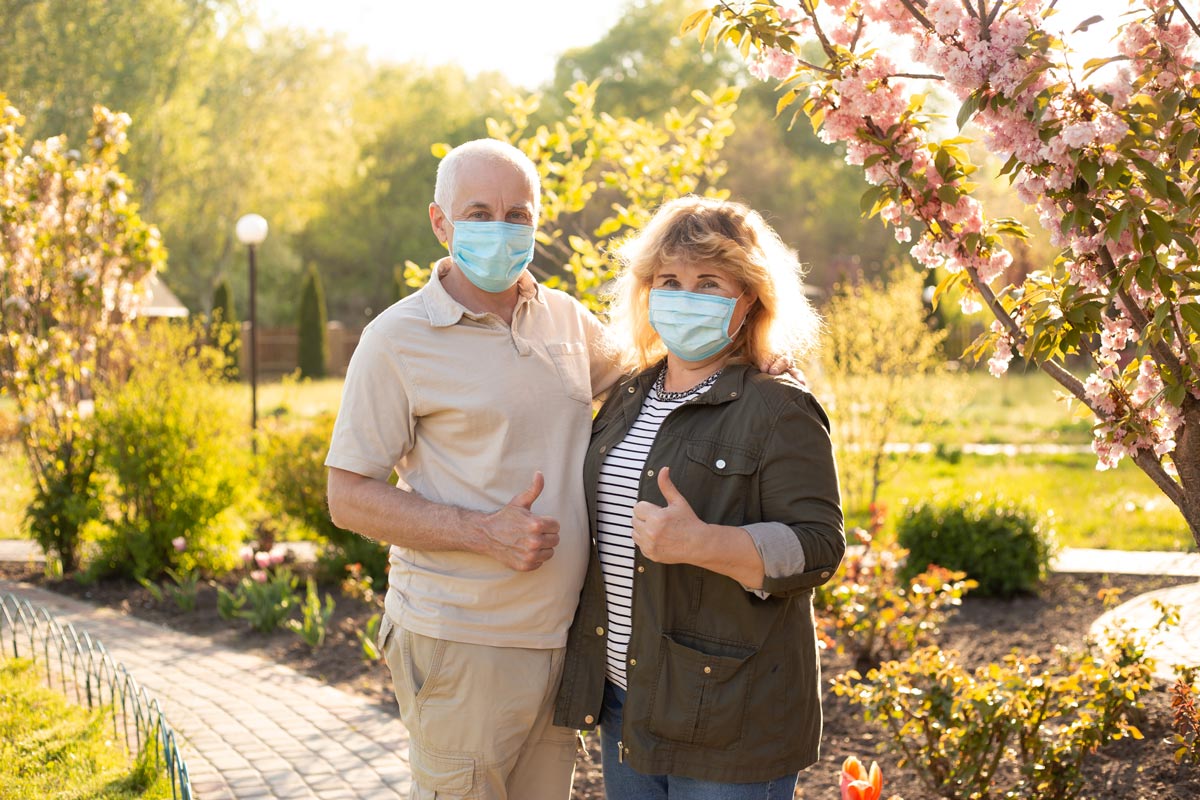 What is Pegasus Senior Living's Current COVID-19 Protocol?
While the end of the pandemic is now in sight, our communities are not letting up when it comes to protecting the health and security of residents and team members to promote positive senior care. Over the past several months, we have been working with local health departments and pharmacies to schedule COVID vaccination clinics, and the majority of our communities have already completed their second or third clinic.
Going forward, we will continue to carefully monitor COVID-related guidance, rules, and regulations at the local and state level, with the goal of being as open as regulations allow while maintaining the appropriate safety measures. We are laser-focused on returning to normal operations as quickly as possible, while remaining mindful of the need for continued caution.
The following approaches will be taken for the near future for positive senior care:
Communities will allow scheduled visitation, initially limiting the number of visitors at any one time and utilizing community common areas that can be easily sanitized
We will require that all visitors wear face coverings and maintain social distancing, even if each person has been vaccinated
We request that residents wear face coverings in common areas and maintain social distancing where possible
We will also continue to review our approach to dining and scheduled activities.
The pandemic has been trying for every one of our communities, and we appreciate the support and cooperation that families have shown us during this difficult time.
We'd love to talk more about how we're planning to get our communities back into the swing of things.
Reach out
to speak to a member of our team.