Arlington is a town with plenty of opportunities to get outside and experience its wonderful sights. Home of the Texas Rangers and the Dallas Cowboys' famous AT&T Stadium, it's a great spot for the sports enthusiast. Sports, music, and art lovers alike will enjoy a trip to the state-of-the-art stadium where you can see a show or players' locker rooms, incredible paintings, murals, and sculptures.
A family-friendly destination, and just 15 minutes from DFW International airport, Arlington also offers independent living options for seniors like Town Village Crossing.
What is independent living?
With so many terms out there like senior living, retirement community, and assisted living, you may be wondering what an independent living community is. Independent living communities are most appropriate for older people who are active, independent, and interested in the social benefits of living among peers.
They offer the chance to live life on your own terms while being around like-minded people who are in the same stage of life. When it's time to downsize to something more manageable, why not look for a community where you can meet new people and enjoy the things you like to do?
What does Town Village Crossing have to offer?
At Town Village Crossing, independent senior living means a lifestyle with little to no assistance in a community of like-minded neighbors. As a 55+ community, we present a fulfilling experience daily. You could spend time at happy hour with friends or try out line dancing lessons and book clubs with your spouse.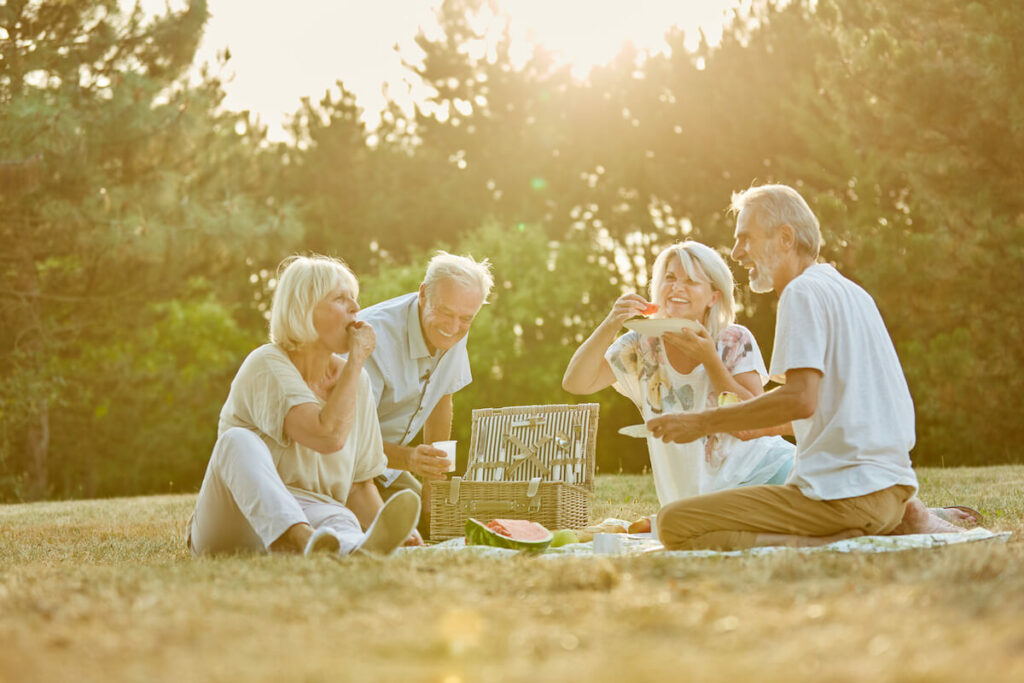 Meals are always a treat here due to fine dining from our chef. You have to try the slow-roasted brisket, flanked by mashed potatoes with gravy, and grilled asparagus, a favorite of our Executive Director, Tommy Saxon.
What are accommodations like?
You'll enjoy our spacious apartments where you can come and go at your convenience. It's all the perks minus the hassles of maintenance, housekeeping, and cooking. We also assist with transportation and have tons of activities to engage in. We even have an onsite mini-mart, The Nook, where you can grab necessities or gifts—the ultimate inconvenience! Apartments come with:
Plush carpeting
Faux wood blinds
Fully equipped kitchen
Large walk-in closets
Walk-in shower with safety bars
What if I have more questions?
We're here to help. Start by taking our quiz to find out if independent living checks all of your boxes.
Interested in seeing what we offer in-person?
A great way to help you decide if independent living is right for you is to take a tour. We're ready when you are. Contact us today to set up a time that works for you.