Senior living careers aren't just jobs. They're a chance to really help people and offer a rewarding, fulfilling career option with longevity. At Pegasus Senior Living, those who are drawn to work in our communities are special. They care about making seniors' lives comfortable, happy, and complete. The team members who keep us going are passionate, kind, and dedicated. If your family member calls one of our communities home, you can rest easy knowing that their well-being is our focus.
Pegasus Senior Living team members share their thoughts on senior living careers.
Our team members at Pegasus Senior Living are inspired by our residents, putting them first every day. Your loved one is in good hands.
The following team members share some insight about how and why they chose to work with seniors.*
Why do we put residents first?
Hear from Amy Nash, Health and Wellness Director at Greenhaven Place in Sacramento, CA.
"I work for Pegasus to form meaningful relationships with the residents, build up a strong and unified care team, and grow with the community," she says. "Senior living means providing care to seniors in their homes, assisting them with things they need help managing, advocating for their well-being, and bringing joy to their lives by providing trusting and caring symbiotic relationships. My job brings me joy because of the caring and genuine relationships formed with my residents and team members."

"I really enjoy the residents in our community. They are friendly and compassionate to others. The staff here are great. Everyone is helpful to each other and genuinely cares for our residents."
Cathy Von Essen, Concierge at The Rivers at Puyallup in Puyallup, WA.
"It's important to be able to bring some happiness to our residents…" says Cathy. "It is a whole new life and adjustment for them, and I may bring a little happiness by just being there for them with a smile."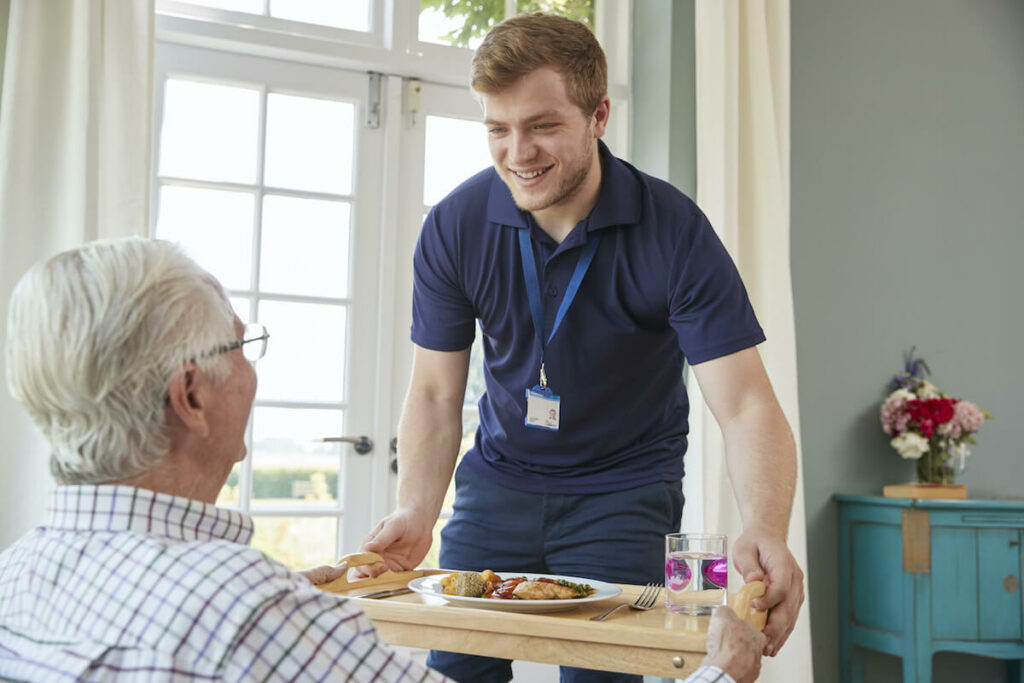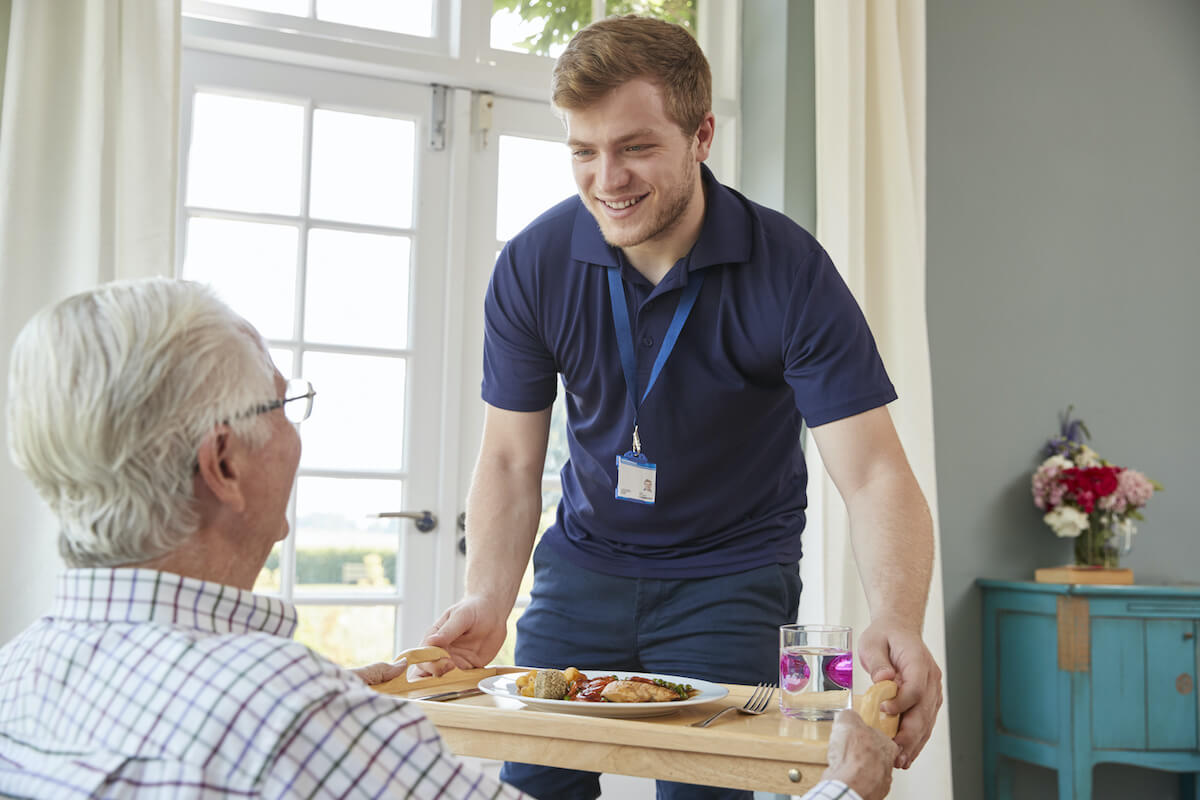 Meet Cindy Rooney, Sales Director at Laketown Village in Kenner, LA, who explains why your loved ones are in good hands.
"I believe in Pegasus as a whole. I love the people who run the community and believe that they are all in it for the right reasons! I have seen firsthand the way that they operate and can get things done for their employees and residents," she says. "It is important to me to know that I have made a difference in someone's life."
We'd like to introduce you to Jennifer Bruce, Executive Director at Gig Harbor Court in Gig Harbor, WA.
Jennifer says,

"The work I do is important because I am able to help families continue to be daughters, sons, grandchildren, nieces, and nephews to their loved ones instead of their day-to-day caregivers. Not only does this help our residents maintain a higher level of dignity as they age, but it also allows them to continue to feel independent."

"This is the best job I've ever had," she continues. "Knowing that I get up every day and can make a positive difference in the lives of our current and prospective residents is both immensely satisfying and a huge motivator!"
Hear what Judy Mobley, concierge at Ridgmar Place in Fort Worth, TX, has to say about Pegasus' dedication to quality senior care.
"I enjoy watching our residents live the best active lives they can, and it is a joy to watch them get all dressed up and have their parties, dances and outings. Our residents make you realize that getting old can be wonderful," Judy smiles. "Everyone needs someone they can trust and go to get their needs met. I do that for all my residents. If I can't do it, I will find out who can and how to get it done." 
The Pegasus Senior Living team — including LaTanya Jules, Executive Director at Gig Harbor Court in Gig Harbor, WA — is inspired by seniors across the country.
"Being the smile, ear, warm greeting, patience, and companion seniors need is important. Taking care of the senior population and doing all we can to allow their golden years to be golden," LaTayna says. "The senior care industry is a rewarding field and allows us to care for seniors in a safe and comforting environment that allows them to remain independent as long as possible."
Wendy Jenkins, Health and Wellness Director at Cortada Court in Bellingham, WA
"Quality of life and solid communication is key," Wendy says. "The thing I love most about my career is being able to be a part of our residents' lives."
Pegasus Senior Living residents always come first. Learn why from Amanda, Life Enrichment Director at North Point Village in Spokane, WA.
"I chose to work for Pegasus because the community holds high regard for the activity programs and was willing to give me the opportunity to create a program that I could be proud of. Pegasus understands activities help to enhance motor, social, and cognitive functioning. The residents build confidence with the help of creative arts, music, games, and exercise. I am very thankful to work for a community that believes the residents have a voice and to continue living a full life at Pegasus." 
Continuing to Work Through a Pandemic: Pegasus Senior Living's Heroes
Learn why Nicole Evans, Life Enrichment Director at Cortada Court in Bellingham, WA, knows her career at Pegasus Senior Living benefits seniors.
"Seniors need to feel that life is worth living during their golden years and they have a purpose each day," says Nicole. "My job is so important in keeping residents happy to live life each day. We celebrate them, their passions, their hobbies, and their interests, so they feel cared for mentally and emotionally. During the COVID-19 pandemic, my job was especially important because life as we knew it changed and we had to come up with new and exciting ways to make life fun and exciting despite regulations from the health department."
Thanks to Nicole and other team members, our communities have remained full of engaging activities and quality care.
If you'd like to learn more about the caring teams in our communities, read our recent blog post.
*Comments were submitted via third-party survey.
At Pegasus Senior Living, Your Loved One Is Surrounded by People Who Care.
We would like to thank the entire Pegasus team for choosing rewarding careers and always putting our residents first. If you're interested in learning more about our team or helping seniors stay independent, senior living jobs may be what you're looking for. Find open positions in a community in your area. To learn more about Pegasus Senior Living, find a community near you.