Worldwide, 85 percent of people are unhappy in their jobs. If you're one of the 8.6 million Americans who are currently looking for work, you might be wondering where to find a career that you will enjoy.
However, finding a way to pay the bills that allows you to feel valued, respected, and engaged is a challenging checklist to complete.
If you're looking for a job like that, join the team at Pegasus Senior Living.
You might think a career serving seniors means a job in nursing, but the world of senior living is so much more than that. Diverse skill sets are required to create exceptional experiences for seniors every day.
At Pegasus Senior Living, we're creating a culture of team members promoted from within who strive to create exceptional experiences every day. We have fun and work to take care of each other. We love to see our team succeed.
Think about careers you may have never considered before:
Care partner
Sales director
Operations specialist
Executive director
Culinary professional
Health and wellness director
Activity director
and many more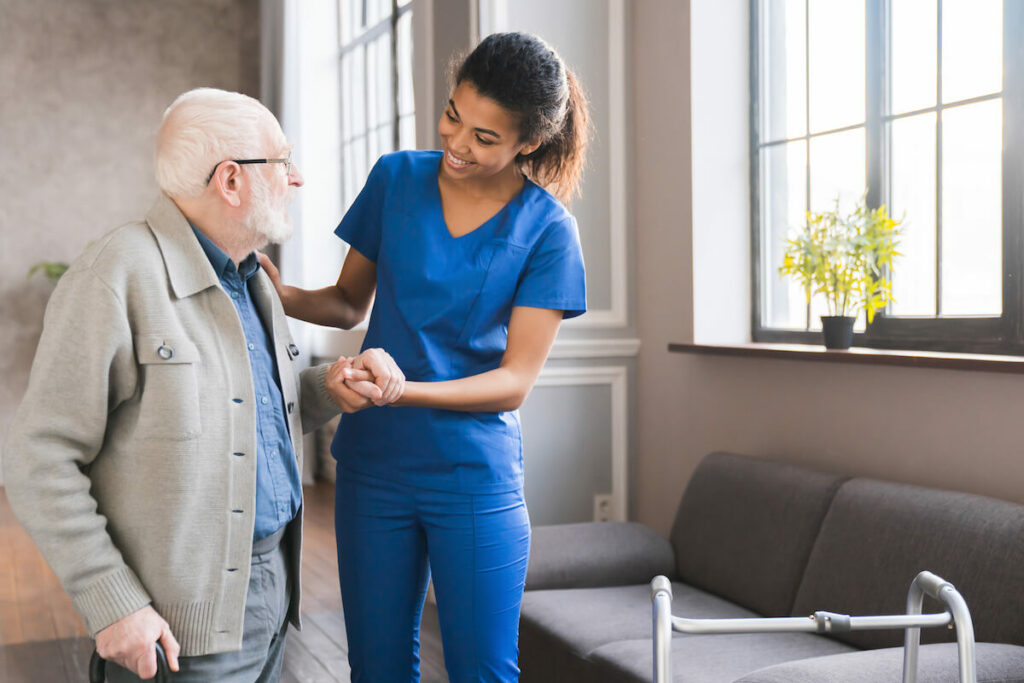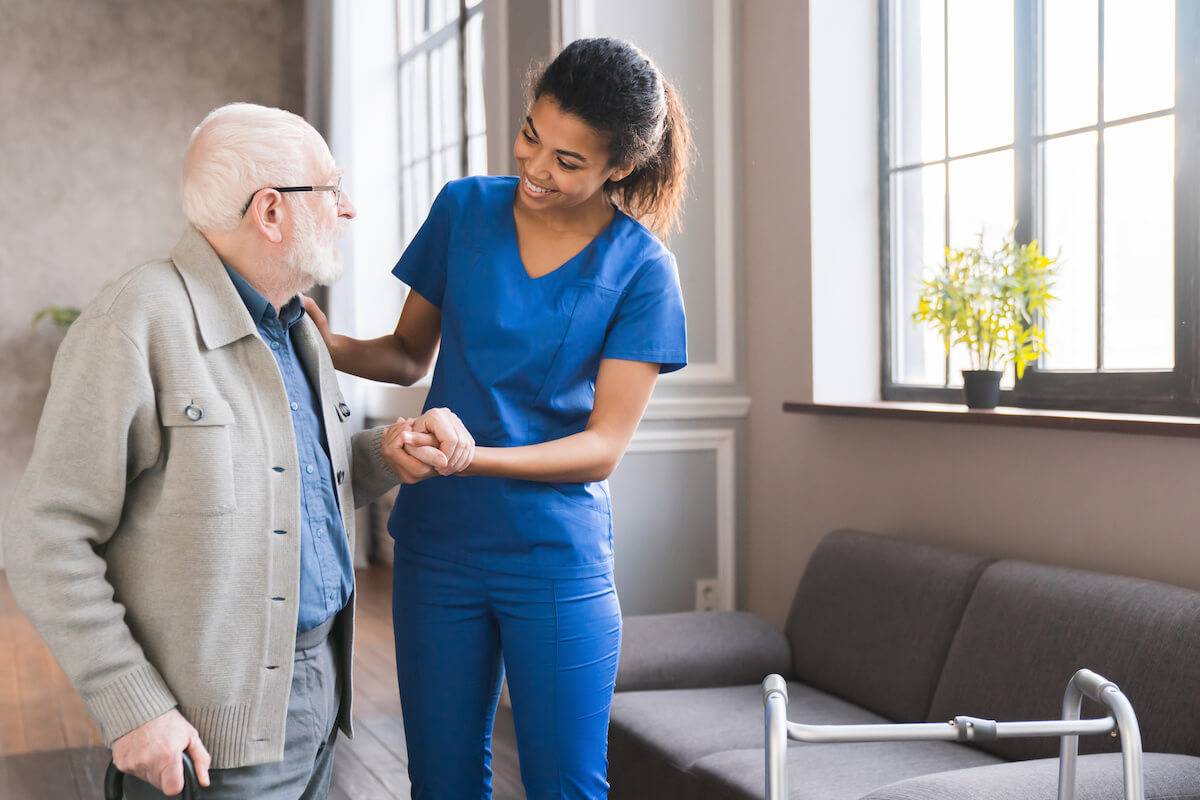 Meet Our Team and Join Them
Get a chance to hear from people like yourself, who once hadn't considered a career in senior living either. Get to know team members from across the country who joined our team and found purpose with a role in senior living.
Glenwood Village of Overland Park
Anita DuBois
Community Sales Director
Anita was drawn to Pegasus Senior Living because she yearned to work in a community that fulfills her professional goals. After asking other professionals in the industry, she did some detective work and found our CEO, Chris Hollister.
"I googled the CEO, Chris Hollister. I read a little and listened to him speak about his mission and his purpose. I knew this was where I belonged."
Serving seniors is something that Anita is very passionate about and attributes their wisdom as the reason she loves her job at Glenwood Village of Overland Park.
"In my family, seniors are treated like wise sages or as pre-angelic mystics. They know so much about everything! To me, senior living is a fabulous opportunity to be connected to the past, to experience their human story, and carry their humanity with you. They have stories to tell.

The best part is when you finally realize that you're not helping them, but they're helping you."
Belleview Suites at DTC
Blaine Lyons
Operations Specialist
Blaine is a 25-year veteran of the senior living industry. At Belleview Suites at DTC, he makes sure all departments are running in line with the vision and values of Pegasus Senior Living.
He's motivated to continue his career thanks to the kindness he's surrounded by and the chance to fill in as a family member to the residents.
"Senior living means serving, honoring, and respecting those who, through a lifetime of struggles and adversity, helped to create the world we all enjoy today. By design or default, we become family to those who need it most."
The Havens at Antelope Valley
Christine Ellis
Sales Director
We love watching people grow personally and professionally in our communities. Christine worked in admissions at a nursing home for a time but wished for a position that offered a more hands-on approach.
Seventeen years ago, she joined The Havens at Antelope Valley as the Activities Director and tells an interesting story that expresses the flexibility and opportunity available in this line of work.
"I started my journey here in the community as the Activities Director for five years. I left for a few years to take care of my grandfather with cancer and returned as the activities assistant.

I then worked my way to Lead Concierge and helped with sales on the weekends before becoming the Sales Director."
Christine is responsible for helping seniors and their families find their perfect homes. She reminds us why the work we do in senior living is important.
"It is life-changing for them. When residents move in, we get to see them meet friends and thrive. There is nothing like it.

Everyone should take the time to talk with a senior just once and listen to stories about their lives. You won't be disappointed, and I promise you'll learn something spectacular from them."
The Oaks at Inglewood
Diane Wright
Executive Director
"The field found me and gave my life meaning. I'm blessed and honored each day I go to work."
Diane gets to work in a community with the viral sensation, Major Bill White. Surrounded by heroes like him, it's easy to feel rewarded, but as Executive Director, she makes sure everyone in the building feels just as important.
"Work is work, but in senior living, you touch lives daily. My residents, families, and staff bring joy to me daily, even on the hardest of days. Not all of our seniors have families, and not all of our staff have someone who cares, but I keep my door open and am always ready to listen. It can be one of the hardest of jobs but also the most rewarding."
Sun City West
Esther Di Camillo
Executive Director
Everyone's journey to senior living is different. Esther is currently the Executive Director of Sun City West but started her journey as a volunteer.
With a background in hospitality and administration, she also had experience taking care of family members experiencing dementia. Following caring for a loved one at the end of their life, she began volunteering at an assisted living community.
"I realized it's a combination of hospitality and health care, both of which I love! That was just the beginning of my career working with seniors. Their wisdom is invaluable!"
We're not just excited to provide a home for seniors; we're amazed when we can provide careers to people like Esther.
"The [Pegasus] mission really spoke to me…If you are a natural caregiver, love making others smile, and want to be a part of an amazing team with a great culture, Pegasus is for you!"
Cordata Court
John Polley
Maintenance Director
Providing independent living, assisted living, and memory care, Cordata Court sure keeps John busy, but he's not worried about that. He says working in maintenance in senior living has taught him to "understand and accept the changes we can not control."
John is our swiss-army-man who can step up and assist other departments as needed. Despite being as busy as he is, he feels valued by the Pegasus family.
"I'm appreciated and feel like my voice is heard when I speak. I know this to be true by the actions of the powers that are above me. I work hard to take care of the residents, staff, and our community. Pegasus has my back.

I love what I do. I've worked in senior living for over 14 years. I do what I can to help our seniors live longer, make them laugh, and enjoy their time here. I try to pick up where their families left off, show the residents appreciation, and remind them they are not alone."
Parmer Woods at North Austin
Kelly Bryan
Director of Health and Wellness
Kelly ensures our seniors at Parmer Woods at North Austin are limber, moving, and completing their wellness goals.
Her love for her residents and the support she receives from the Pegasus Senior Living family keep her coming to work every day.
"Pegasus treats its employees well. So far, I have witnessed this company make changes based on feedback from the field. The regional team is supportive, accessible, and realistic. I also appreciate that the insurance is beneficial to my family.
These residents are amazing. They are a privilege to care for, an honor to advocate for, and a joy to spend my days with.
This position is hard. It is busy and never-ending. Despite this, it is truly the most fun, magical, rewarding work I have done."
The Gardens at Marysville
Liz Fraser
Business Office Director
If you're wondering if you can make a life-long career out of working in senior living, have a word with Liz. She keeps the business side of The Gardens at Marysville running smooth, and she's been at it for four decades.
"I have been in the senior living field for over 40 years. The Pegasus Core Values of Passion, Caring, Accountability, Teamwork, and Financial Stewardship will always be a passion of mine.

There is such a need for experienced, skilled, and knowledgeable employees in senior care, and the ability to make a difference in the daily life of our seniors is very important to me.

Having the opportunity to comfort and care for our seniors is one of the greatest feelings in the world. I leave work every day feeling good about myself."
Gig Harbour Court
Rahfiki Davis
Culinary Services Director
Rahfiki was unaware of what to expect out of senior living when he accepted a role at Gig Harbour Court, "but I brought my heart and my ability to learn, listen, and enjoy the experience," he says.
Unfortunately, Rahfiki recently lost his parents and is in the process of looking for senior living for his grandmother. Experiences like this provide empathy to our work. They are what push us to make life be the best it can be for residents.
Team members like Rahfiki do not take their time with residents for granted.
"Senior living means a lot to me because I know what it is like to live with constant changes in daily life. Life is so precious and delicate, and I enjoy being able to impact residents' lives. We have the ability to listen, learn, and be grateful for the things many take for granted."
Elk Grove Park
Robert Rangel
Maintenance Director
We asked Robert what he'd like to share about his job. Without batting an eye, he says,
"Pegasus is an awesome company. Period."
At Elk Grove Park, residents enjoy living in beautiful apartments, where everything works. Whenever they have a problem, Robert is the guy they can count on for fixing leaks, lightbulbs, and locks.
"I've been told by the residents how much they appreciate the speedy repairs and my happy, good attitude. I'm improving someone's life and mine at the same time. I love my job.

I've worked for lots of other companies in the past. Pegasus has been the best for sure."
Castlewoods Place
Tiffany Jordan
Life Enrichment Director
Some compare working with seniors to a higher calling. As the person who makes sure residents get to socialize, be creative, and have fun at Castlewoods Place, Tiffany sure does seem to agree.
"As a Christian, I know that God brought me here. I have been allowed to be creative and learn so much through my role here. Those were the qualities that drew me here."
Tiffany works hard to let residents live a worry-free lifestyle, whether they want to participate in an activity or just take a nap.
"It gives them life! It brings joy to their day, and they try new things that they would never have done before.

It's hard work, but it is worth it if you are here for the residents. They do more for you than you ever will for them."
Find A Career You Love At Pegasus Senior Living
Pegasus Senior Living would like to thank our team members for choosing rewarding careers and sharing their experiences with us. If you're interested in bringing joy to our team, find a community near you.