When it comes to memory care, Mesa, AZ offers options designed by a certified dementia care expert. It can be challenging to know how to help a loved one with Alzheimer's or dementia. Physical and social activities are an excellent place to start.
Broadway Mesa Village in Mesa, AZ understands the importance of physical activity and socialization for those with Alzheimer's and dementia. We also use a data-based approach known as the Connections program.
Dr. Sandra Petersen designed our memory care program. It ensures residents are encouraged to move, socialize, express emotions, and challenge their brains. Connections provides memory care in Arizona at three Pegasus Senior Living locations:
Mesa, Arizona
Tucson, Arizona
Sun City West, Arizona
Let's explore why physical activity and socialization are vital for people with Alzheimer's and dementia.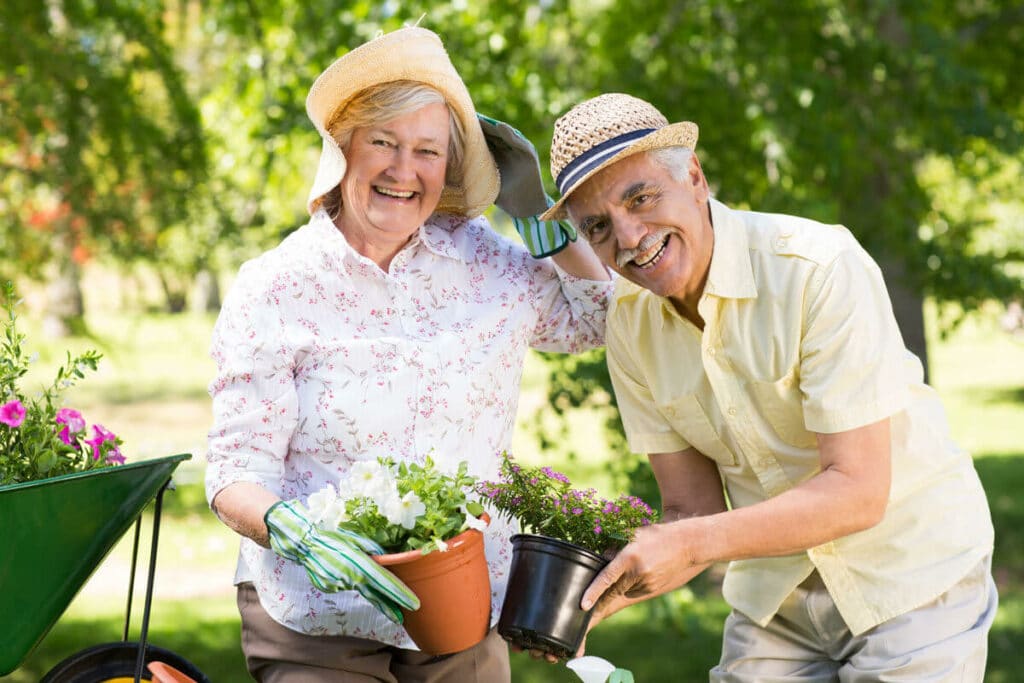 Dementia and The Health Benefits of Exercise
Staying physically active is essential to everyone's health. It is especially true for those with Alzheimer's or dementia.
Physical activity increases blood flow to the brain and decreases stress hormones. It also releases endorphins that positively affect mood and overall well-being. Exercise helps people with memory loss maintain physical health and mental acuity.
Added benefits of dementia-friendly wellness programs include:
Maintaining balance
Increased strength
Longer stamina
Dexterity and coordination
Increased flexibility
Decreased joint pain
Lower risk of heart disease and stroke
Extended mobility and independence
Our team members at Broadway Mesa Village help residents find ways to stay physically active through activities such as:
Walking
Dancing
Gardening
Tai chi
We provide individualized exercise routines and group activities tailored specifically for seniors living with memory loss.
Dr. Petersen overcame a stroke over ten years ago. Part of her recovery came from taking up ballroom dancing. The intricate movements caused her brain and body to workout together.
This process is called neuroplasticity, the brain's ability to adapt and change. Dr. Petersen regained mobility and memory through this experience. It's the basis of what we now use in the Connections program.
Socialization & Emotional Expression
Socialization is also key for those managing memory loss. Seniors with Alzheimer's or dementia often struggle with feelings of alienation and loneliness. However, socializing can reduce feelings of isolation while boosting self-esteem.
Socially isolated seniors experience faster mental decline and additional health problems. It's a combination of:
Lack of exercise
Lack of engagement
Lack of access to care
The dementia care team at Broadway Mesa Village creates an environment where residents feel comfortable interacting with one another. These are meaningful connections.
Group activities such as music or pet therapy sessions are fun ways to encourage emotional expression. Promoting social engagement among residents is an added advantage. Even though someone may have difficulty recalling names or events from the past, they still need companionship, just like anyone else.
Behavior changes and wandering are common in people with dementia. Many times these habits can arise due to boredom and anxiety. Family members acting as caretakers often do not have the time to provide the engagement and social stimulation seniors require.
Being an Alzheimer's caretaker involves so much more than securing the home, cooking meals, and managing medication. Family caregivers must also remain patient and attempt to live in the reality of their loved one.
Connections uses art projects and other creative activities to allow residents to express their misplaced words. Storytime and similar guided activities help residents recall their memories. We let seniors live in the moment that is best for them.
Challenging the Brain
Stimulating brain challenges is essential for keeping mental faculties sharp. The Connections memory care program provides meaningful activities, from puzzles to games. These challenges focus on problem-solving skills to trivia quizzes that stimulate conversation among peers.
Dr. Petersen attempted to learn Spanish during her stroke recovery. Learning new things is influential in helping the brain maximize its potential, even when clouded by dementia.
Brain stimulation is designed for each resident's unique needs and is based on ongoing assessments collected by our team members. Activities are tailored to individual interests and current abilities. We aim to foster autonomy while encouraging cognitive growth.
The Need for Memory Care in Arizona
More seniors live longer and better. Arizona's population of those over 65 has seen dramatic increases in recent years. The Grand Canyon State ranks as one of the oldest states in the county.
While this is an amazing milestone, it also means that memory care facilities in Mesa and other areas are in demand. Assisted living and memory care communities have also had to increase to accommodate our aging population. This is a service Broadway Mesa Village is proud to provide.
We understand how important it is to provide stimulating environments and personal care services for older adults with memory loss. Our services lift the weight from family members who cannot support their loved ones due to location or exhaustion.
Our program offers a high level of care, physical activity, and socialization. It is critical to individuals with many different forms of dementia. Our mission provides an innovative data-based approach to memory care that maximizes the quality of life.
Connections focuses on:
Encouraging movement
Engaging the emotions
Challenging the brain
Supporting socialization
Seniors can get the most out of life in our supportive and secure environment. We strive daily to ensure all our residents feel included, valued, and respected.
The Gift of Connections Memory Care in Mesa, Arizona
Older adults can find meaning and purpose by staying active in more ways than one. Discover a memory care program designed by a doctor at Broadway Mesa Village. Contact us to experience the gift of memory care in Arizona.