What is National Culinary Arts Month?
July is the time to applaud the chefs and cooks who make life a tasty experience for those of us who are not culinary-gifted. Preparing food involves so much planning, work, and detailed dedication. Cooking is an art, and we should celebrate it. Cheers to the culinary teams of America!
Celebrate National Culinary Arts Month at home by learning to cook a new dish. Grab some fresh local ingredients and try to make a meal that looks as good as it tastes. Creating a delicious meal is only half the battle when it comes to the artistry of good food.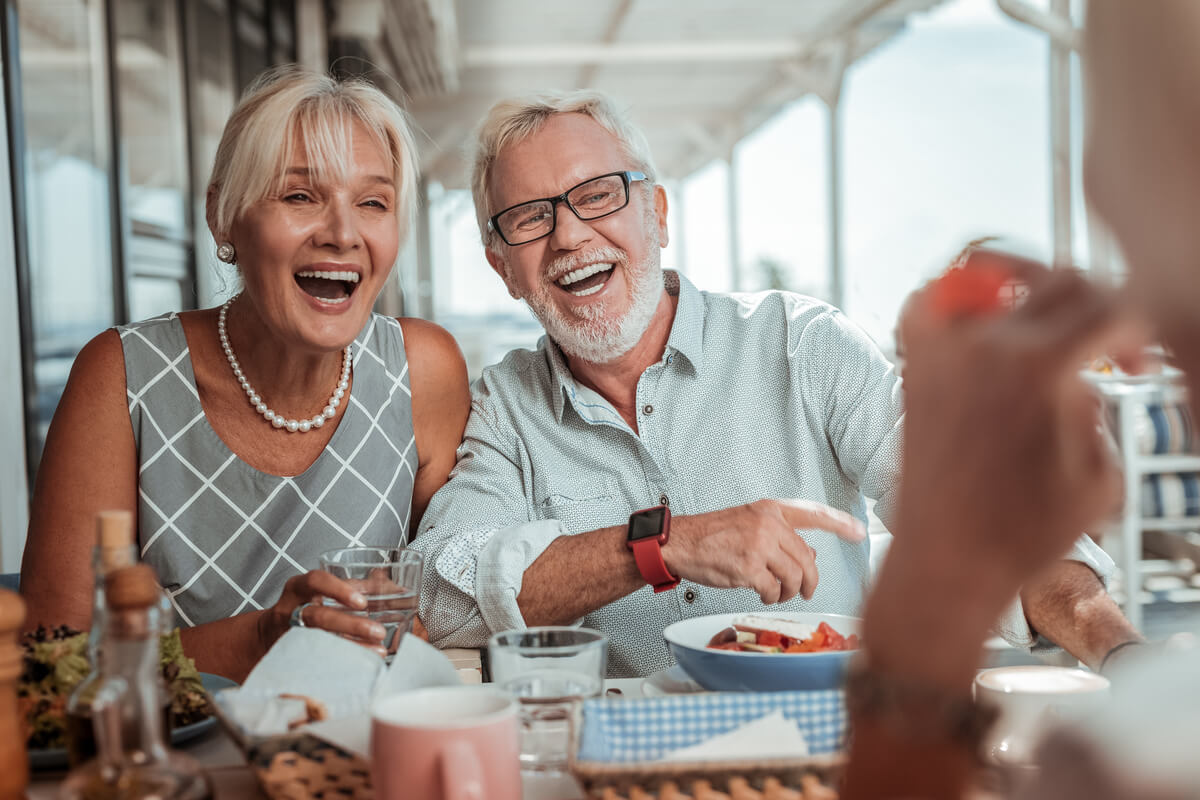 If cooking isn't your thing, find a local restaurant and try something new! If you're an older adult searching for a good meal, find a Pegasus Senior Living community near you and experience how our culinary teams are changing the nutritional expectations in independent living, assisted living, and memory care.
Pegasus Senior Living would like to highlight the culinary program available in our communities and honor our dedicated team members.
Building Community One Dish at A Time
Pegasus Senior Living takes food seriously. Many members of our culinary teams recently got together for a two-day cooking competition and conference on food-prep best practices.
One aspect of our culinary experience is resident input. The Dining Service Director of Gig Harbor Court, Chef Rahfiki, hosts monthly forums with residents to discuss menu options. These discussions are regular occurrences throughout all communities and give our dining experience an edge.
Some of our favorite dishes include:
The restaurant-style dining rooms in Pegasus communities give older adults a great place to build community spirit and fuel up to attend our various activities, outings, and events.
Our communities provide senior housing for older adults in all stages of life. Providing proper nutrition is one more aspect of senior care. Being a senior living chef is no easy task. In addition to cooking for a variety of palates, our Dining Service Directors also have to account for meals that taste great and are:
Low in sodium
Low in fat
Low in sugar
High in dietary fiber
Heart-healthy
Older adults don't need to consume as many calories as younger people. Seniors should eat well-balanced meals, and every calorie should count. Having chef's who understand this process is another way our communities provide superior senior care.
Celebrate National Culinary Arts Month With Pegasus Senior Living
We look forward to hosting celebrations for our culinary teams the same way we did for National Nurses Week. As July is also National Grilling Month, so be on the lookout for special events at communities near you.
Some of the other foods celebrated during the month of July include:
Hot dogs
Baked beans
Chicken wings
Ice cream
Gingersnaps
Watermelon
Blueberry muffins
Fill out the survey below and let us know what you like to include on your favorite summer menu.
Enjoy A Meal On Us!
Contact a community near you to celebrate National Culinary Arts Month with Pegasus Senior Living. Our chefs would love to cook you or a loved one's favorite meal and offer a tour of independent living, assisted living, or memory care*.
*Services vary by location
Thank you for your interest in Pegasus Senior Living! What are you in the mood to eat?
Fill out this form to enjoy lunch provided by the community near you!