Many seniors opt for life in places where it's warm. Arizona is ideal when temperatures drop elsewhere in the country, but the sunshine in the summertime is intense.
Paso Robles, in Central Coast California, is what seniors want. It's never too hot and rarely very cold. It's an unknown retirement paradise. If you wish to tour a winery or spend a day at the beach, it's all within reach.
Where should seniors live in Paso Robles?
Senior living is easy in communities like Creston Village. Retirees looking to age in place can utilize specialized services like assisted living and memory care.
The endless activities, opportunities for socialization, and delicious seasonal meals keep residents happy every day of the year. Special events, wine tasting, and community trips strengthen friendships around here. It's what makes senior living in San Luis Obispo County so desirable.
Assisted Living
Activities of daily living assistance
Medication management
Physical, occupational, and speech therapies available
Memory Care
Neuroplasticity treatments
Brain-healthy meals
Activities of daily living assistance
Can I receive cost-effective senior care in San Luis Obispo?
San Luis Obispo is the big city in California's Central Coast region, but smaller towns like Paso Robles allow seniors to save money on care. The weather's better up here too.
By driving a half-hour north from San Luis Obispo to Paso Robles, senior living residents save thousands of dollars per month compared to the average cost of other Central California areas like Salinas or Santa Maria.
What's so great about Paso Robles?
Seniors living in Paso Robles only have to worry about precipitation 48 times a year. When it's raining, Creston Village offers plenty of indoor activities. However, the rest of the days are perfect for exploring.
Creston Village is an active senior living community. Find us hitting the road headed to places like:
The Charles Paddock Zoo
Mission San Miguel
Avila beach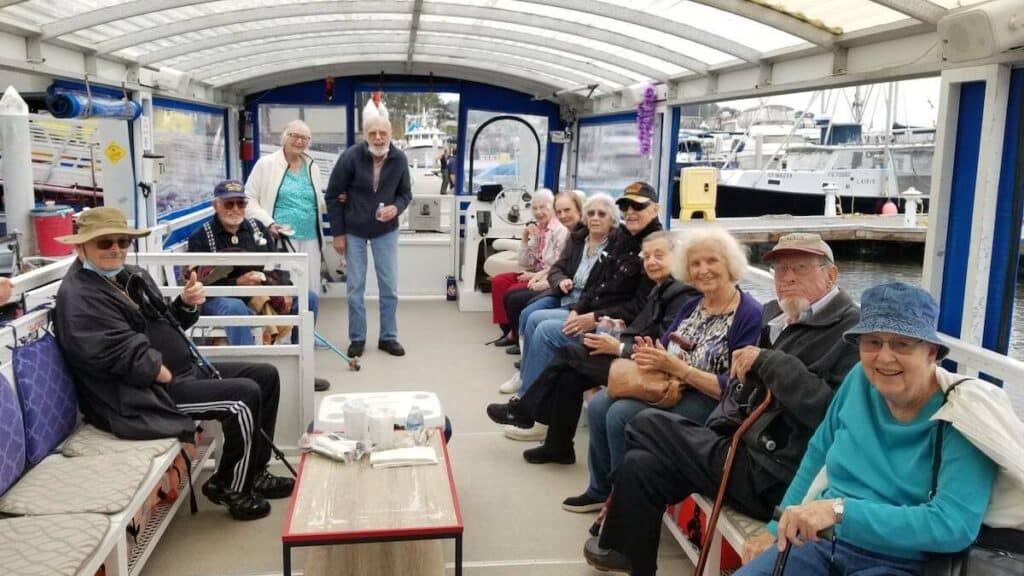 From heart-healthy wine tastings to peaceful nature walks, Paso Robles offers a healthy lifestyle for senior care. San Luis Obispo County attractions like river walks, hot springs, and museums keep seniors busy.
Do I need assisted living or memory care?
Assisted living offers a chance to say goodbye to the hassles of life and retain your independence. Memory care is a specialized type of assisted living for people experiencing Alzheimer's and other forms of dementia.
In addition to comforting senior care services, residents of Creston Village enjoy:
Housekeeping and laundry services
Maintenance-free housing
Three chef-prepared meals per day
Private outdoor courtyard and walking paths
Salon, library, and activity room
Scheduled transportation
Daily activities
Memory care residents live independently at their own pace. Thanks to the Connections Program, loved ones living with dementia can find relief and purpose in a secure environment.
Dr. Sandra Petersen, Pegasus Senior Living Health and Wellness Director, discovered neuroplasticity treatments following a stroke. By challenging her mind and body, she had success repairing her brain. It inspired her to use the same ideas for people with memory loss.
The Connections Program focuses on socialization, movement, emotional expression, and brain-challenging activities to slow the progression of memory loss and offer structure.
Have Fun and Find Senior Care
San Luis Obispo County offers seniors a very desirable way of life. Visit Creston Village in Paso Robles to see what you've been missing. Use the contact link to ask questions and arrange a tour of your new lifestyle.