Are you or your loved ones looking for a peaceful and healthy retirement? Then assisted living and memory care communities in Central Coast California might just be what you need. These communities offer seniors:
Personalized health care
Socialization opportunities
Maintenance-free living
Consider Creston Village if you're looking for assisted living by Adelaide, memory care near Templeton, or Atascadero nursing centers. Our Paso Robles senior living community also serves the nearby neighborhoods of Shandon and Bradley.
Our community is not only surrounded by scenic landscapes and excellent California weather — the health benefits are also impressive.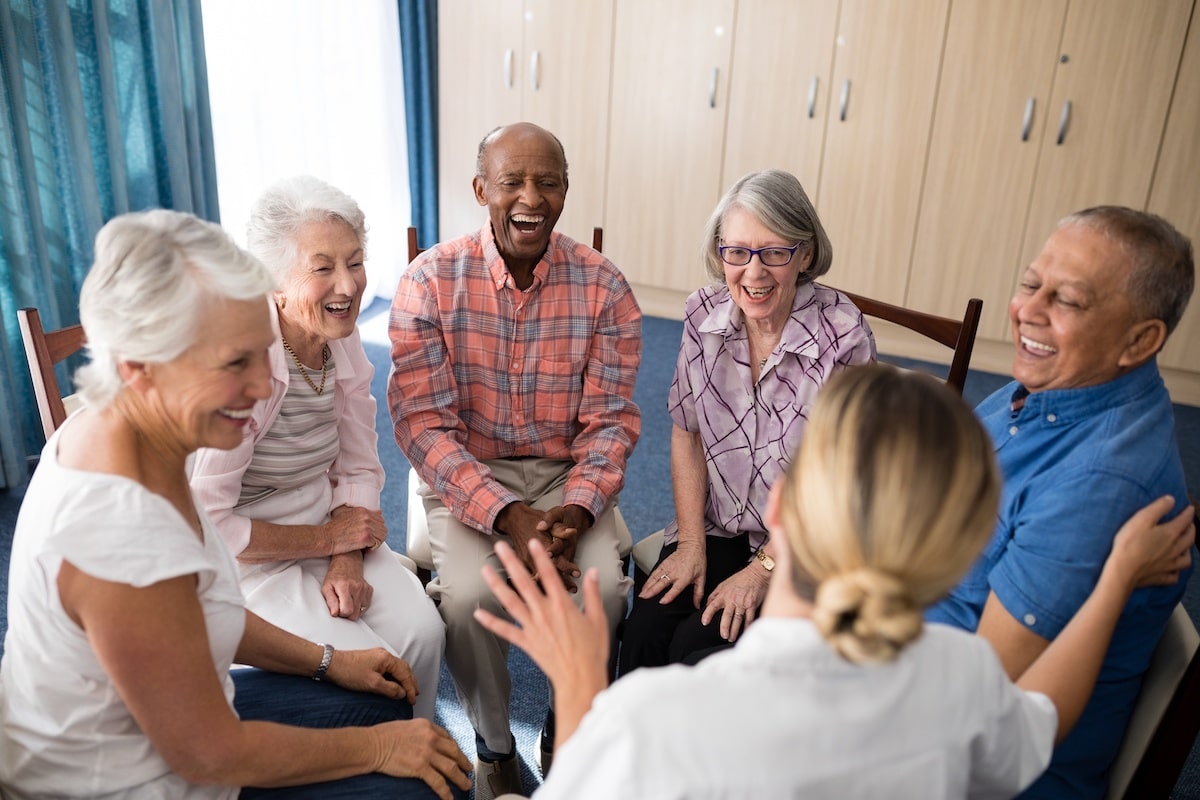 Two Levels of Care With One Goal: A High-Quality Lifestyle
Assisted living and memory care are two types of senior living options that offer varying levels of assistance and care for senior citizens.
Assisted living is a type of senior housing where residents receive personalized assistance with daily tasks such as dressing, grooming, medication management, meal preparation, and housekeeping.
Seniors can live independently while receiving essential support from trained staff whenever needed. Additionally, assisted living communities offer various wellness programs and socialization activities to keep residents engaged, active, and healthy.
Memory care, on the other hand, is a specialized form of senior living designed for residents with Alzheimer's or other forms of dementia. Memory care provides seniors with a secure and structured environment. Specialized care and support help them find purpose through their journey with memory loss.
Alzheimer's and dementia care involves a higher level of supervision, security, and monitoring than assisted living. Seniors receive personalized care and daily assistance that cater to their specific memory needs.
These communities offer seniors a wide range of amenities, including personalized care, socialization opportunities, and maintenance-free living.
Assisted living and memory care are excellent senior living options that provide retirees with the care, support, and assistance they need for a fulfilling and healthy life.
Senior Health Care in Assisted Living and Memory Care
Assisted living and memory care communities are designed to promote healthy and active lifestyles for seniors.
At Creston Village, residents receive personalized care from our licensed nurse and professional team members. We work to ensure seniors are in good health to enjoy our resort-style amenities and activities.
Our senior care services provide:
Medication management,
On-site physical, occupational, and speech therapy
Assistance with dressing and grooming
Bathing and personal care
Studies show that assisted living and memory care communities:
Reduce the risk of falls
Maintain heart health
Improve cognitive function
Contribute to a higher quality of life
Reduce isolation and loneliness
With regular check-ins from our experienced and friendly staff, seniors at Creston Village can rest assured that their health is in reliable hands. We are committed to providing the best senior care.
Socialization in Senior Health Care
Seniors who are lonely or isolated are known to suffer from chronic health conditions such as:
High blood pressure
Heart diseases
Dementia
As many as 34 percent of older adults lack regular socialization. These seniors have a 27 percent higher chance of developing severe memory loss.
At Creston Village, we provide a sense of community and belongingness for our residents. Our senior center offers a wide range of socialization activities and events that foster friendships and community bonds. There's always something fun to do, from adventure clubs to scenic drives and chef-prepared meals in the dining room.
Maintenance-Free Living in Central Coast California
As one gets older, the daily living tasks become more challenging. It becomes harder to maintain an ideal living situation. Seniors can focus on more meaningful endeavors with maintenance-free living in an assisted living community.
At Creston Village, residents never have to worry about cooking meals, laundry, or cleaning the house. Our team members are always available to handle these tasks. This aspect of the community provides more time and energy to engage in fun and exciting activities.


Cheers to Senior Health at Creston Village
Celebrate your golden years in the best possible way at Creston Village. Visit our community in Paso Robles, just a stone's throw away from the picturesque wine regions of Adelaide, Templeton, and Atascadero.
Schedule a tour today and learn how assisted living or memory care can enhance your life's quality in every possible way.