Resident Care Coordinator Rae-Marie Locke is passionate about working with seniors; she especially enjoys working in memory care at Upstate New York assisted living community The Landing at Queensbury. She comes to work every day ready to serve and care for our residents!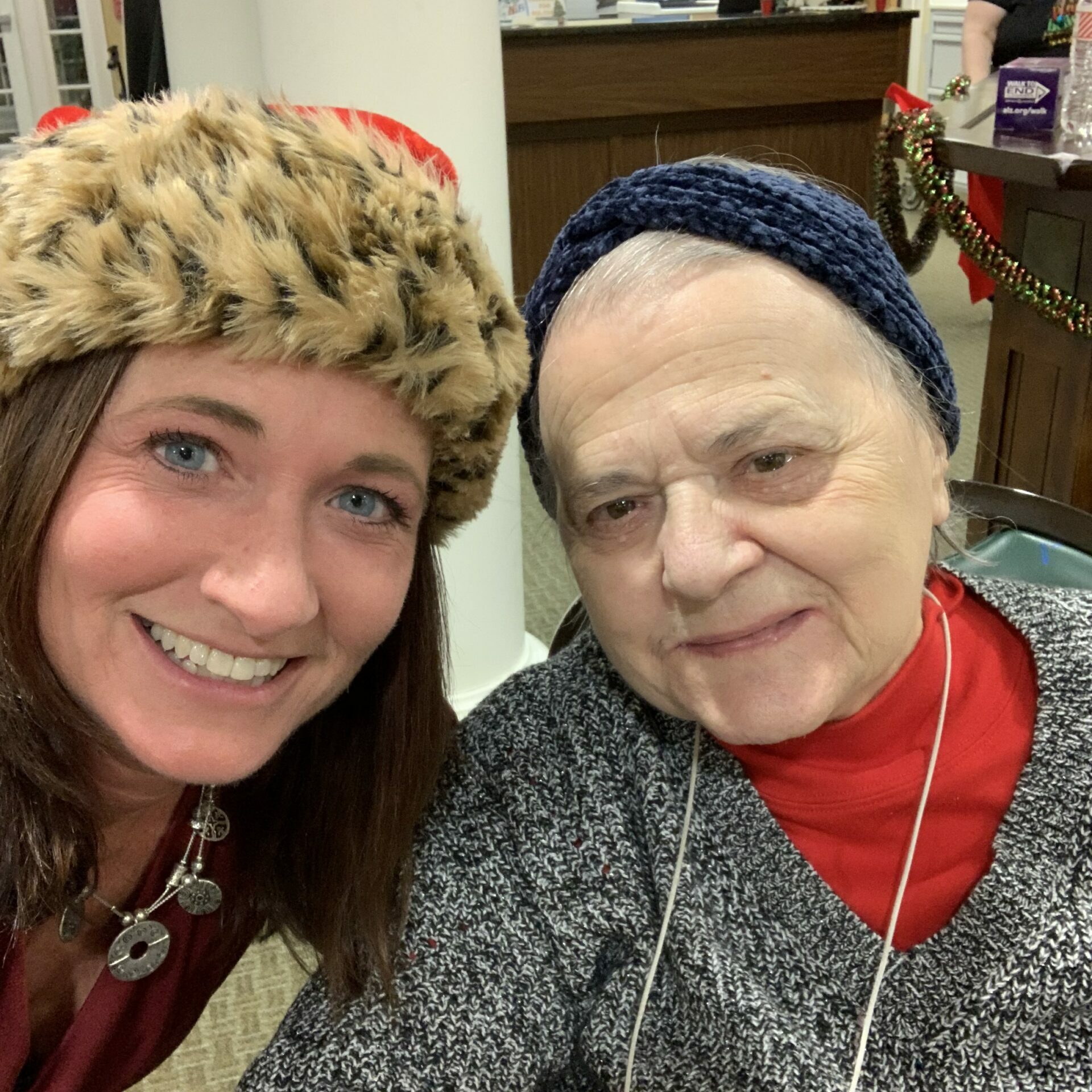 How Did Rae Start Her Rewarding Career?
Rae began her position at The Landing at Queensbury 8 years ago and has enjoyed every minute of it! Prior to working with memory care residents, Rae worked with traumatic brain injury patients for 16 years. Later she worked in skilled nursing, and finally she came to The Landing. "When I started at The Landing, it was my first experience working with people in these stages of Alzheimer's and dementia," says Rae. "One of my favorite things is advocating for them – being their voice and getting them what they need and deserve."
How Does She Help to Build Positive Memories?
Rae goes above and beyond to make the 20 residents living in the Queensbury memory care unit happy. "I like making their day, putting a smile on their face, whatever I can do to make them happy," says Rae. "My office is their safe zone. We'll hang out in there, eat chocolate, do whatever we have to do to keep them satisfied." The regulations in place to keep seniors healthy and safe amidst the coronavirus pandemic have been very difficult for memory care residents. "It's been hard seeing the residents quarantined to their rooms, unable to see their families," says Rae. "They love the small group activities, though." The activity room in memory care has been set up so each resident is six feet apart from one another. Every afternoon, memory care residents participate in a SingFit session. SingFit is an award-winning therapeutic music program that increases brain plasticity. "It is one of their favorite activities," says Rae. "They love music."
Rae helps Memory Care Director Robin Chiaravalle lead other programming for the residents. The SingFit program is further enhanced with reminiscing, trivia, and cognitive exercises to help stimulate memory care residents' brains. "It's really meaningful for them. They look forward to it," says Rae. "It's become apart of our day-to-day life here." Balancing dementia residents' need for socialization with the safety precautions of social distancing has been difficult, but the daily routine involving SingFit, crossword puzzles, and other fun therapeutic memory care programming has significantly helped residents' mental health.
Another thing Rae loves about working at The Landing at Queensbury is the dedication and passion displayed by the other team members. "Seeing the love and care the staff provides is incredible," says Rae. "It seems like one big family." The Landing certainly feels like an extended family for Rae.
Who and What Does She Love the Most?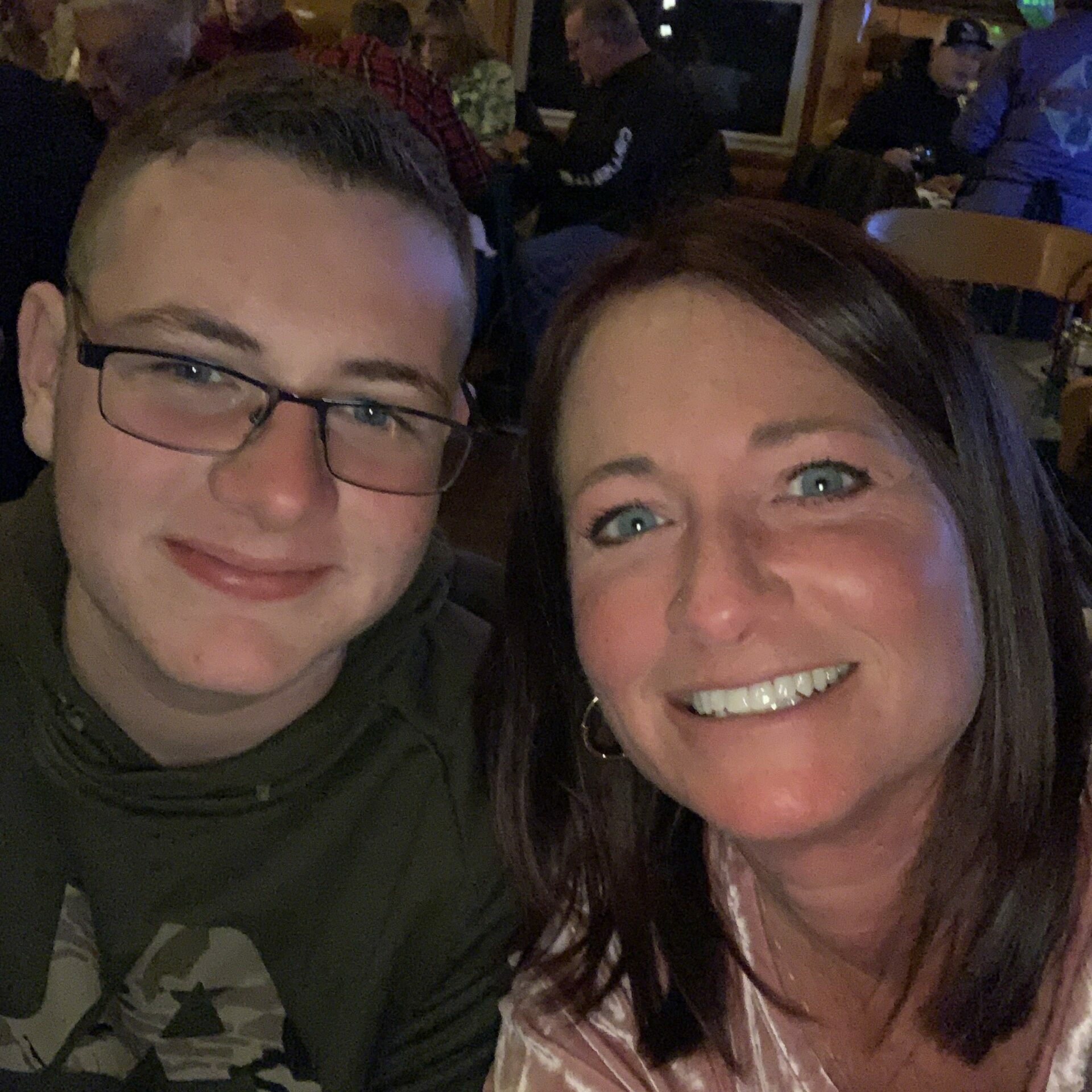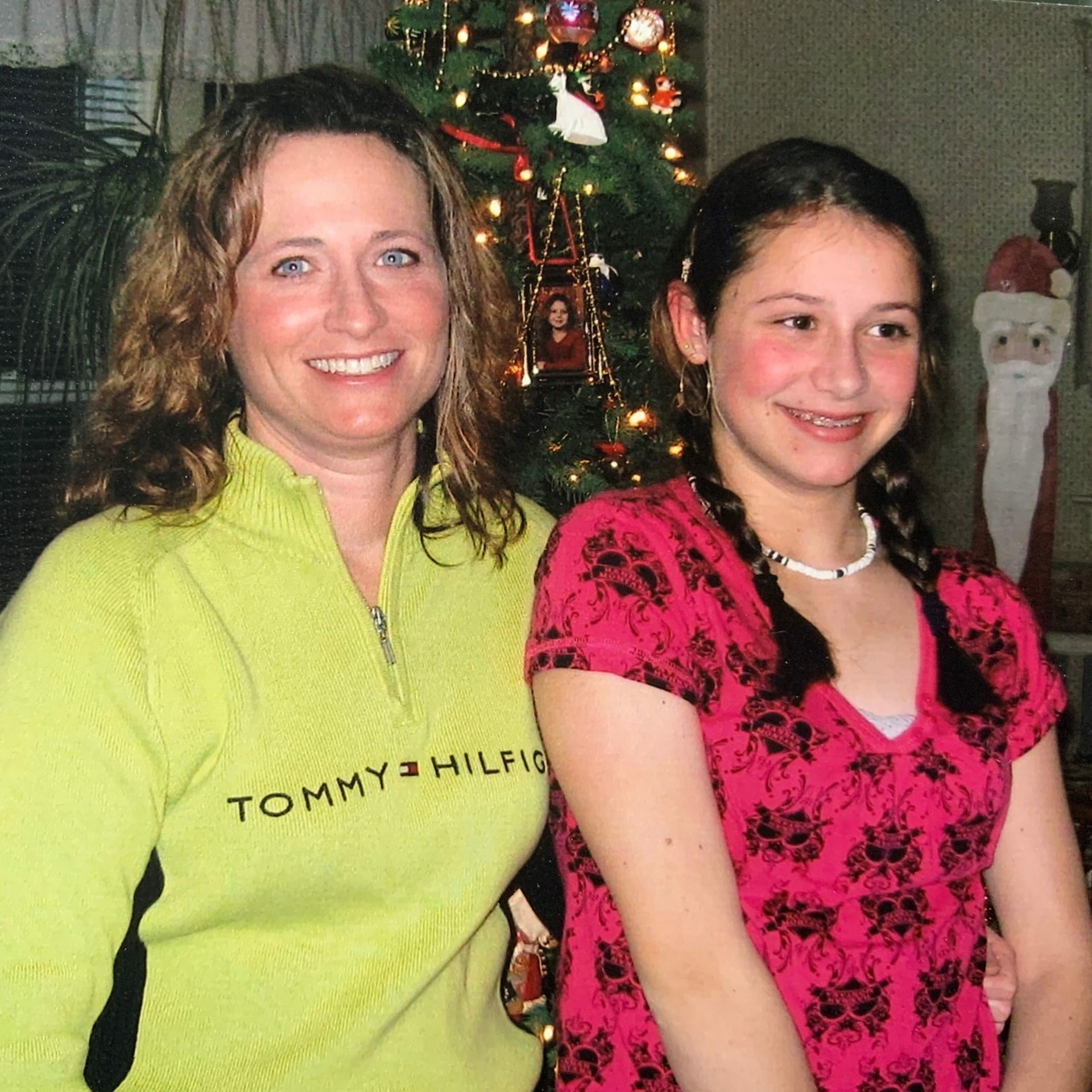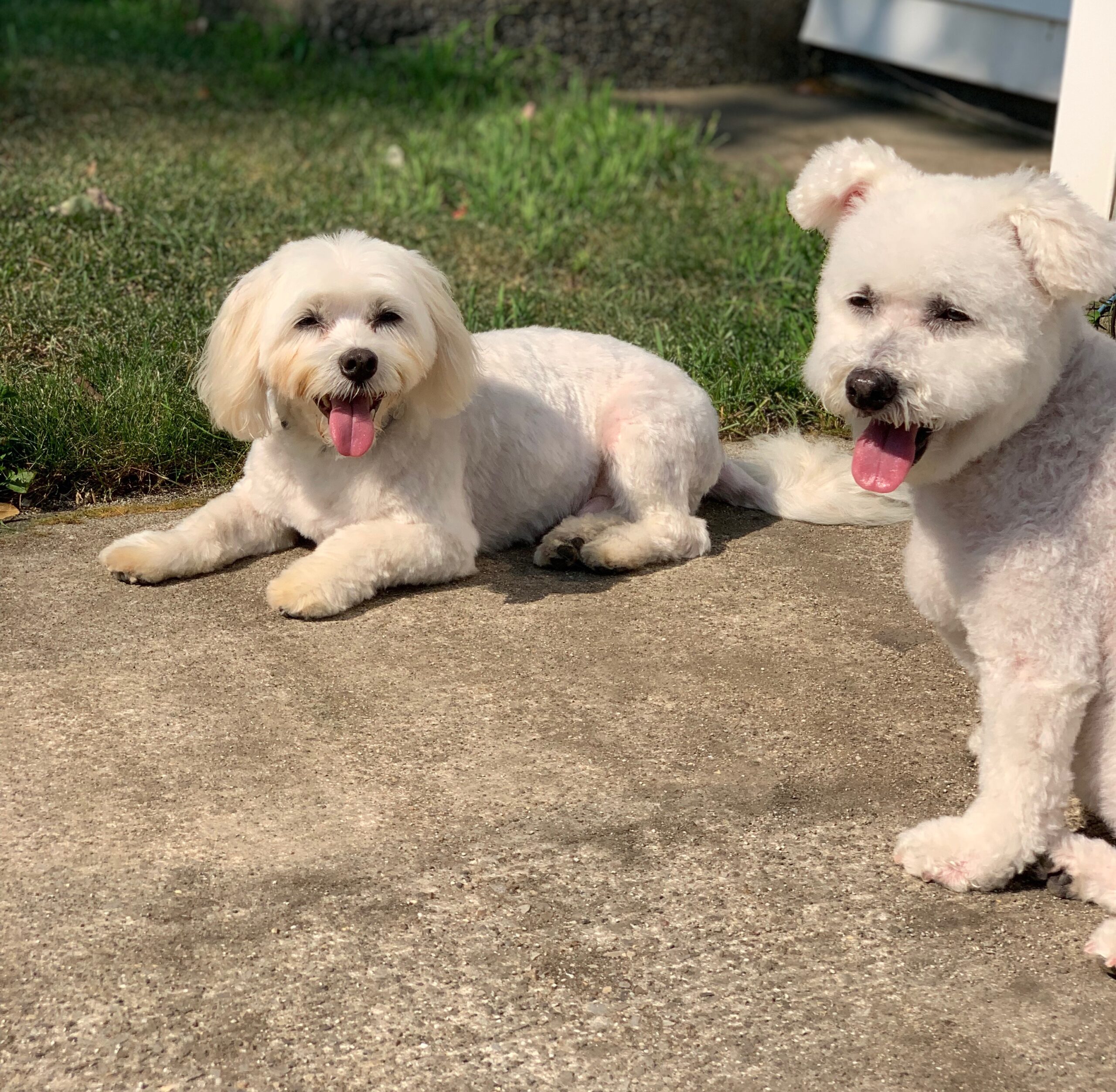 At home, Rae's family consists of her 17-year-old son Cameron as well as her two adorable dogs, Buddy and Manning. Rae's daughter Abigail would be 24 years-old, but she sadly passed away at age 13. In her free time, Rae enjoys being outside. "I'm pretty active," says Rae. "I like to hike, snowmobile, jet ski, and so on." Having grown up in nearby Hudson Falls, Rae like many of her fellow Upstate New Yorkers love the great outdoors – especially the beautiful Adirondack Mountains!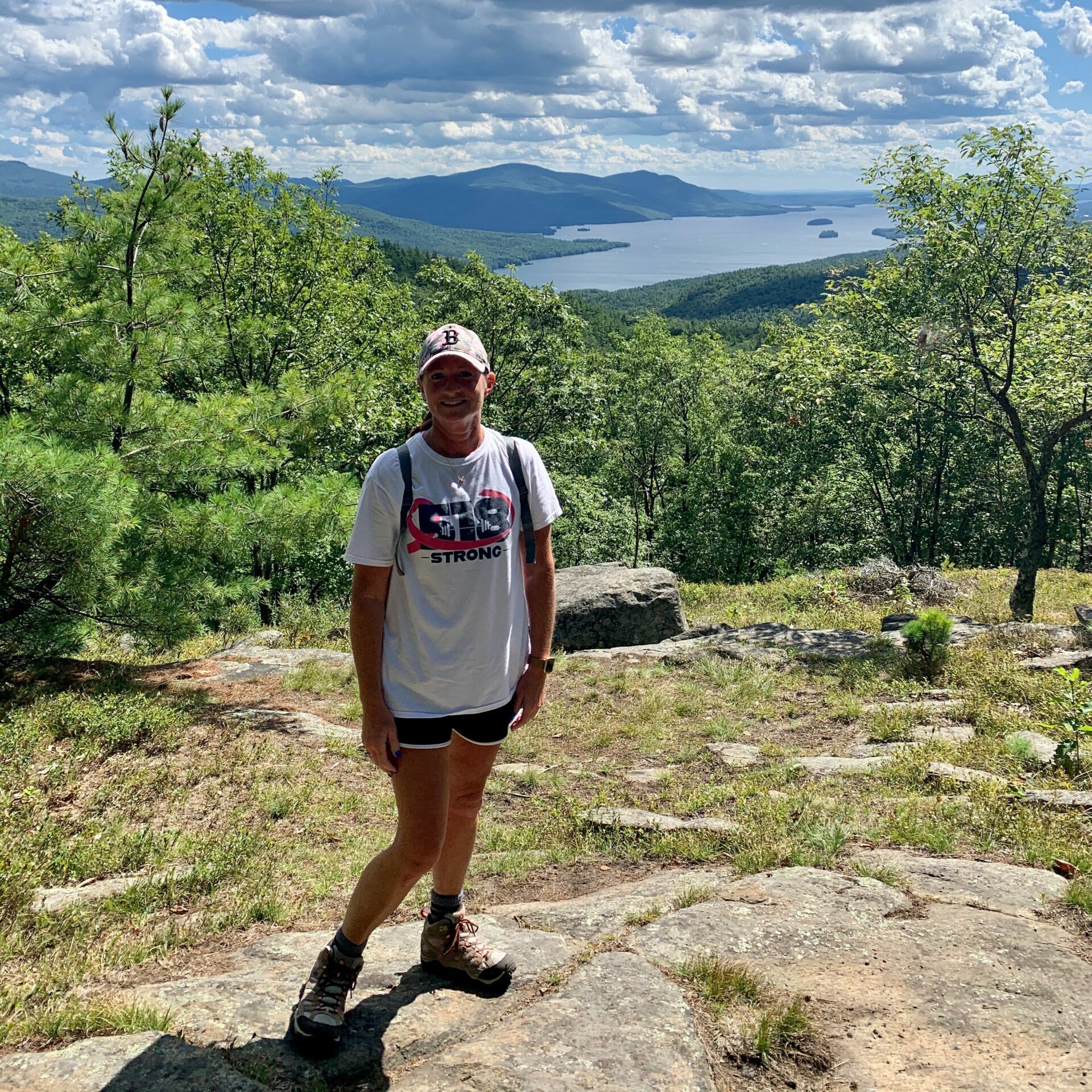 The Landing at Queensbury is honored to have such passionate and experienced associates such as Rae on our team. If you are looking into senior living options in Queensbury, New York, contact us today. To keep our residents safe, visits are currently not allowed in the state of New York, but we would love to give you a virtual tour! Call today to learn more about our services, programming, and the rest of our amazing team members!