Recent Partnership With Genesis Rehab Services Provides a Sole Source For Rehabilitation Programming
To improve our services and provide more well-rounded care for our residents, Pegasus Senior Living has partnered with Genesis Rehab Services (GRS), one of the nation's leading providers of rehab therapy programming. Where our rehab services were once spread out across various providers, we now have one resource, meaning more consistent care and improved support.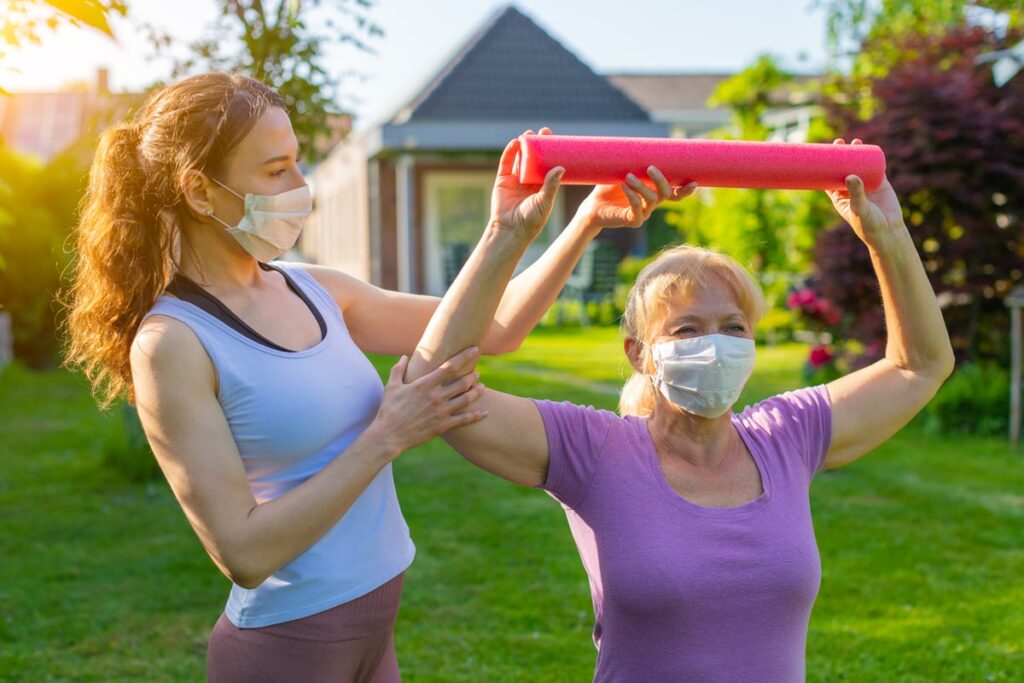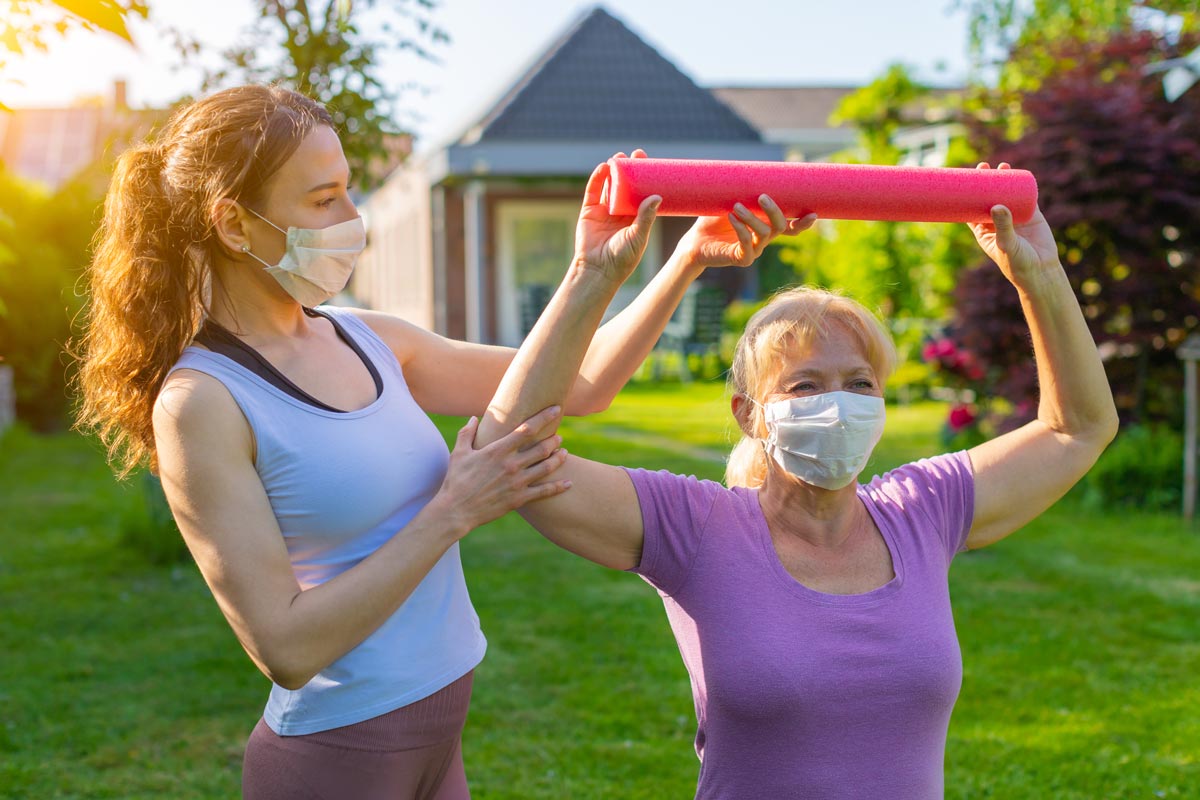 What Kind of Rehabilitation Therapy Services Are Right For Me?
With this partnership, Pegasus communities now offer the major types of therapy, all under one roof. GRS helps residents with a variety of conditions, from the effects of regular aging to more complex diagnoses such as stroke, chronic obstructive pulmonary disease, dementia, low vision, and post surgical joint replacement.
Here are some signs that you may benefit from rehab services:
You are recovering from illness or surgery
You feel more weak or tired than usual
Walking, standing, or general movement becomes more difficult
You are afraid of falling or you feel like you're not able to balance yourself
You experience pain throughout your body
Your memory and recall isn't as sharp as it once was
You have difficulty swallowing
You're having trouble with everyday activities like dressing, cooking, and taking care of yourself
The major types of therapy provided by GRS are:
| | |
| --- | --- |
| Service | Purpose |
| Physical Therapy | Helps individuals who have experienced skeletal neuromuscular dysfunctions to restore function. Treatment often includes exercise programs to improve strength, posure, balance, and walking ability. |
| Occupational Therapy | Assists people in adapting to their social and physical environment, often through education in the areas of dressing, bathing, eating, and grooming. |
| Speech Therapy | Designed for recovery of speech, language, and memory skills, including verbal and non-verbal communication programs. Also used to address a range of communication and swallowing issues. |
How Do I Get Started With Genesis Rehab Services?
If you're a Pegasus Senior Living resident, the process begins with a physician's order from your doctor. To determine your specific needs, a GRS team member will perform an evaluation based on your medical history, the results of standardized assessments, your therapists' clinical observations, and your own goals and preferences. This information will be used to come up with a comprehensive plan of care.
For insurance, GRS accepts a wide range of traditional and managed care plans. The team at your Pegasus Senior Living community can discuss with you which plans are accepted locally.
Throughout the process, highly-trained clinicians will complete assessments that examine various key performance areas appropriate to your diagnosis and clinical needs to help you achieve your goals.
What Can I Expect From Genesis Rehab Services at Pegasus Communities?
Your experience with GRS will depend on your unique situation; services are tailored to meet the needs of each resident.
Here are a few frequently asked questions:
| | |
| --- | --- |
| Question  | Answer |
| How often will my treatment occur? | There's no one-size-fits-all solution; your therapist will work with you and your doctor to determine an appropriate schedule.  |
| Will I see the same team members during every session? | You may not have the same therapist during every session, but GRS maintains detailed notes that are shared with the care team so that a different therapist won't miss a beat. |
| Will I have control over my care plan? | Therapists explain the "whys" behind every aspect of your care so that you can take an active role. They will work with you to monitor your progress and make sure your goals are still appropriate. |
| When will I be discharged? | Your program ends when you've reached your potential or are no longer making progress. When you're ready to discontinue your therapy, your therapist will outline strategies to ensure your success into the future. |
We'd love to talk more about how our partnership with Genesis Rehab Services can benefit you or your loved one. Contact us today for more details.