Denver families looking for help for a senior loved one have a resource in The Courtyards at Mountain View. If the senior in your life needs more help with daily tasks, assisted living could be a great way to find help. Consider the following signs that senior living could be the right next step.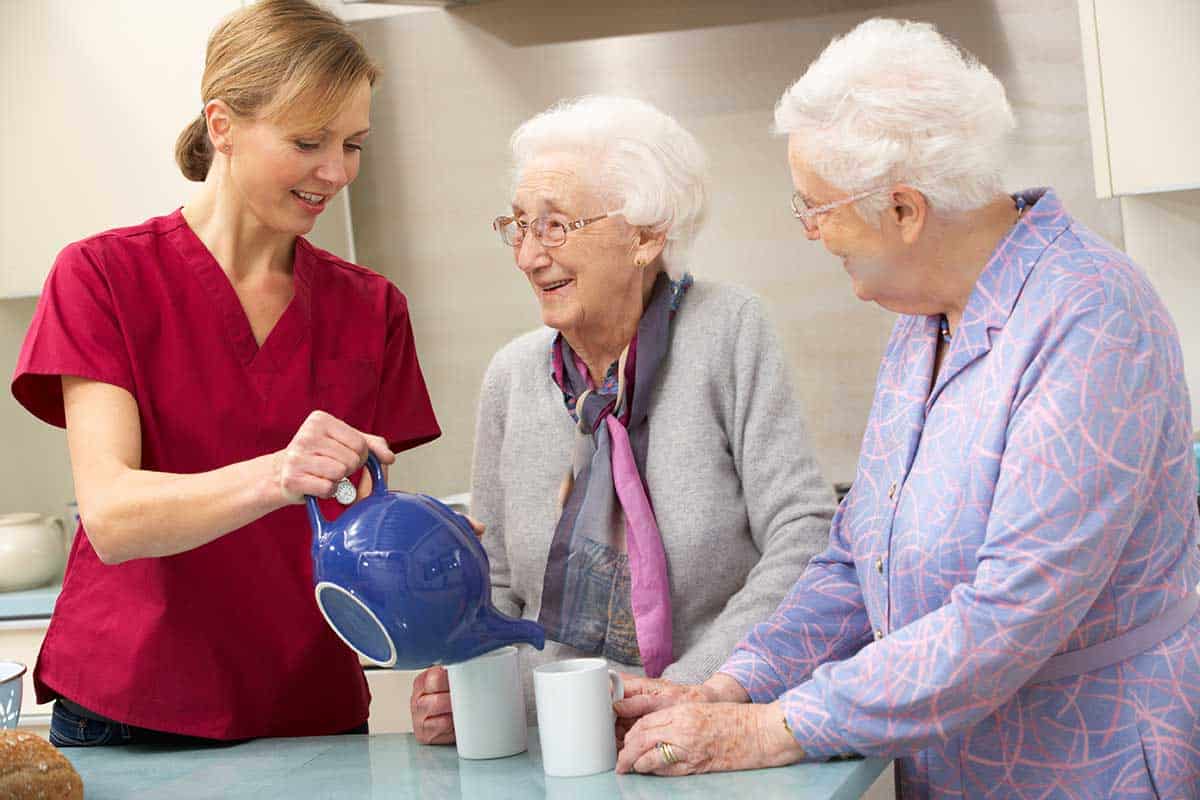 Daily Tasks Are More Difficult
If bathing, dressing, running errands, cooking meals, and getting around are challenging, assisted living can be a welcome reprieve. If you've noticed that your parent or loved one is having difficulty with day-to-day tasks, take a closer look at senior care services. Denver seniors can benefit from help with:
24-hour staff
Individualized care plans
Bathroom reminders, bathroom assistance, and ordering incontinence supplies
Medication management and wellness monitoring
Weekly housekeeping
Three well-balanced meals daily, snacks, and special dietary needs
Maintaining their home is a headache
Maintaining a home can be challenging even when you're in the best of health, and it can be much more of a burden to seniors. When daily housekeeping, costly repairs, and home updates aren't feasible to manage, assisted living is a great alternative.
They are more isolated
Many seniors live alone and are at a much higher risk of becoming isolated and lonely, having few opportunities for social interaction or engaging with others. Research has linked social isolation to higher risks for physical and mental health conditions like high blood pressure, heart disease, cognitive decline, and Alzheimer's.
Staying physically and socially active is so much easier in a community that plans activities for seniors. At The Courtyards at Mountain View, seniors can enjoy a variety of fun ways to stay busy, make friends, and improve their health.
Our community is committed to providing a lifestyle that benefits seniors, allowing them to enjoy life by eliminating worries about their care and just making life easier. We are committed to their health and well-being by offering a host of amenities, care options, and things to do. The senior in your life can look forward to having the daily assistance they need with:
Individualized care including on-site physical/occupational/speech therapy
Basic utilities included in rent
Consultation with the clinical team and pharmacy needs
Enticing events and scheduled transportation
Ambulation and escort services
Bathing, dressing, and dining assistance
Benefits and amenities
In addition to the stress-free lifestyle that comes with the right kind of assistance, seniors enjoy the many amenities that make our assisted living community a comfortable, enjoyable place to call home.
Our community offers plenty of spaces for engaging and socializing with other residents receiving assisted living in Denver.
Beautifully landscaped, gated courtyards with seasonal gardening options
Fireside living room
Library and computer room
On-site beauty salon/barbershop
Outdoor lounge area, grills, and walking paths
24/7 state-of-the-art fitness center
Country store
Our full-service private dining room makes delicious meals a daily treat. Our proximity to Cherry Creek shopping and High Line Canal means shopping is a breeze and fun for family and friends who visit.
Our senior apartments offer flexibility, comfort, and options for personal style and preferences. Downsizing can be a very freeing and positive experience! There are many ways to stay active, healthy, and happy in assisted living. All the best senior care services Denver families are looking for can be found at The Courtyards of Mountain View.
Expert memory care is available
Should your loved one's needs change with a diagnosis of dementia, you don't have to worry about where they'll find help. The Courtyards at Mountain View's extensive, evidence-based memory care program, Connections is there. Your loved one can age in place at The Courtyards at Mountain View.
Are you ready to choose to improve your loved one's life?
We're here to help. We have the best senior care services. Denver-area families can rely on our expertise and welcoming environment to care for their loved ones. Contact us today to get started.