Considering the next phase of life brings many questions, especially when choosing where to live. If you're an active visitor of senior centers in Tucson, AZ, you're on a promising path.
Tucson, AZ senior communities may be the next step for an older adult. Assisted living and memory care offer arts and crafts, special events, meals, and physical fitness. It's like living in a full-time senior activity center with the additional benefit of personalized support.
"The Old Pueblo" features a thriving arts scene, high-standard health care facilities, and a lower cost of living for retirees. Let's explore how communities like Tucson Place at Ventana Canyon offer supportive retirement living that encourages an active adult lifestyle.
The Cost of Senior Living in Tucson, Arizona
Prices for senior care in Tucson can vary, depending on the level of care required. The average cost of the 43 assisted living communities in Tucson is between $3,500 to $5,000 per month. The national average is closer to the higher end of our local cost.
This cost typically includes a one-bedroom apartment along with additional care services.
For those requiring more intensive care, nursing home costs can reach up to $8,182 per month in Tucson. However, affordable options like board and care homes or retirement communities are also available. Skilled nursing centers may provide too much care, while the latter examples may not offer enough.
Assisted living is an excellent balance.
While senior living figures might seem high initially, it's essential to consider the value and quality of life these communities provide. These costs often encompass:
Meals
Housekeeping
Transportation
Access to medical care
Physical and social activities
Assisted living at Tucson Place at Ventana Canyon starts at $3,550 per month.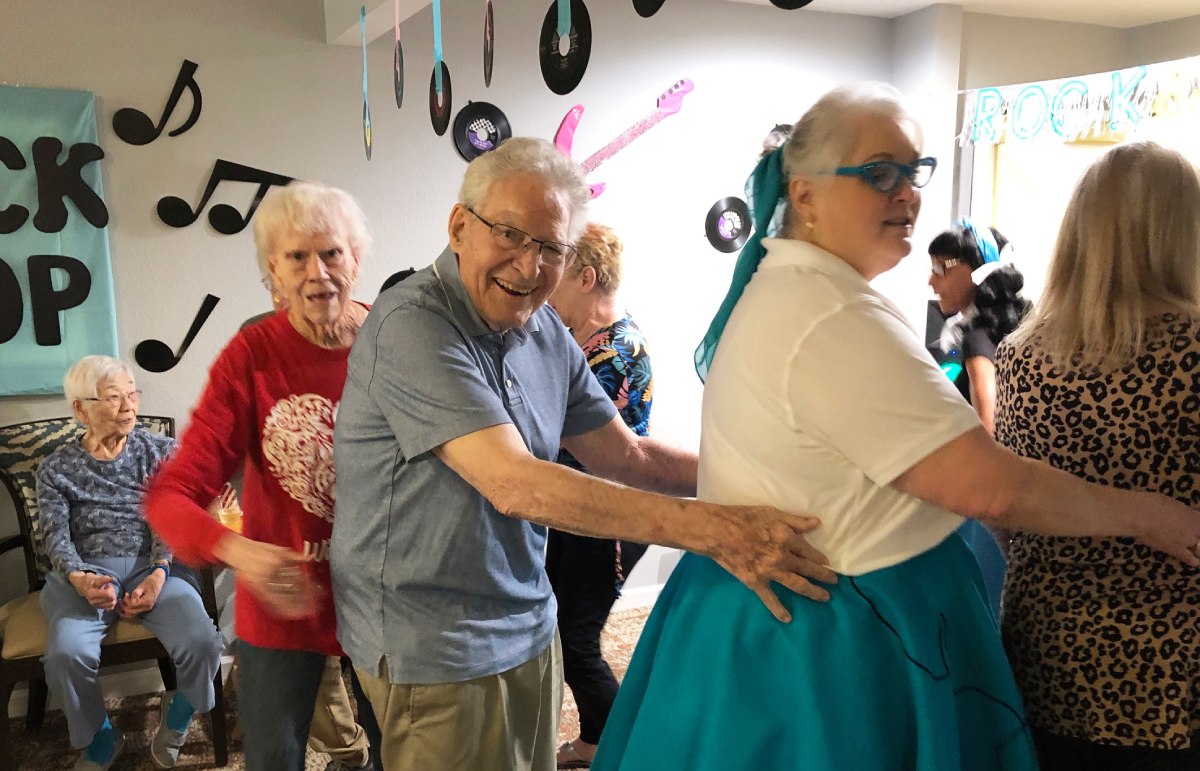 An Active Lifestyle in Tucson, AZ
Tucson, nestled under the Catalina Foothills, offers a wealth of opportunities for seniors to stay active and engaged.
The region boasts top-tier medical centers, ensuring residents have access to high-quality health care.
Pima County, which includes Tucson and the nearby towns of Oro Valley and Green Valley, is dotted with numerous senior centers offering activities from crafts sessions to special events.
Tucson Place at Ventana Canyon, one of the premier senior living communities in the Tucson area, offers a robust calendar of activities designed to keep seniors active and socially engaged. From scenic drives around the Santa Catalina Mountains to daily fitness classes and sock hops, there's something for every resident.
The Tucson Place Difference
What sets Tucson Place at Ventana Canyon apart from other care homes in Tucson, AZ, is our commitment to enhancing the quality of life for our residents.
Senior living is about more than providing care. It's about creating a vibrant, supportive community where residents can thrive.
Recently, we were recognized by U.S. News as one of the best assisted living communities in Tucson. Our team is dedicated to ensuring each resident feels at home and enjoys a rich, fulfilling lifestyle.
The Connections memory care program is a signature service for residents with Alzheimer's or dementia. Our evidence-based care model helps older adults slow memory loss through Dr. Sandra Petersens's Connect, Move, Learn activity sequence.
When weighing the costs of assisted living and memory care against the value it provides, consider not only the financial implications but also the impact on your well-being and quality of life. After all, can you put a price on peace of mind, community, and enjoying your golden years to the fullest?
Love Senior Centers in Tucson, AZ? Try Full-time Senior Living!
Contact us if you or a loved one wants to continue an active and social lifestyle in Tucson. We have a personalized care plan that will keep you moving!