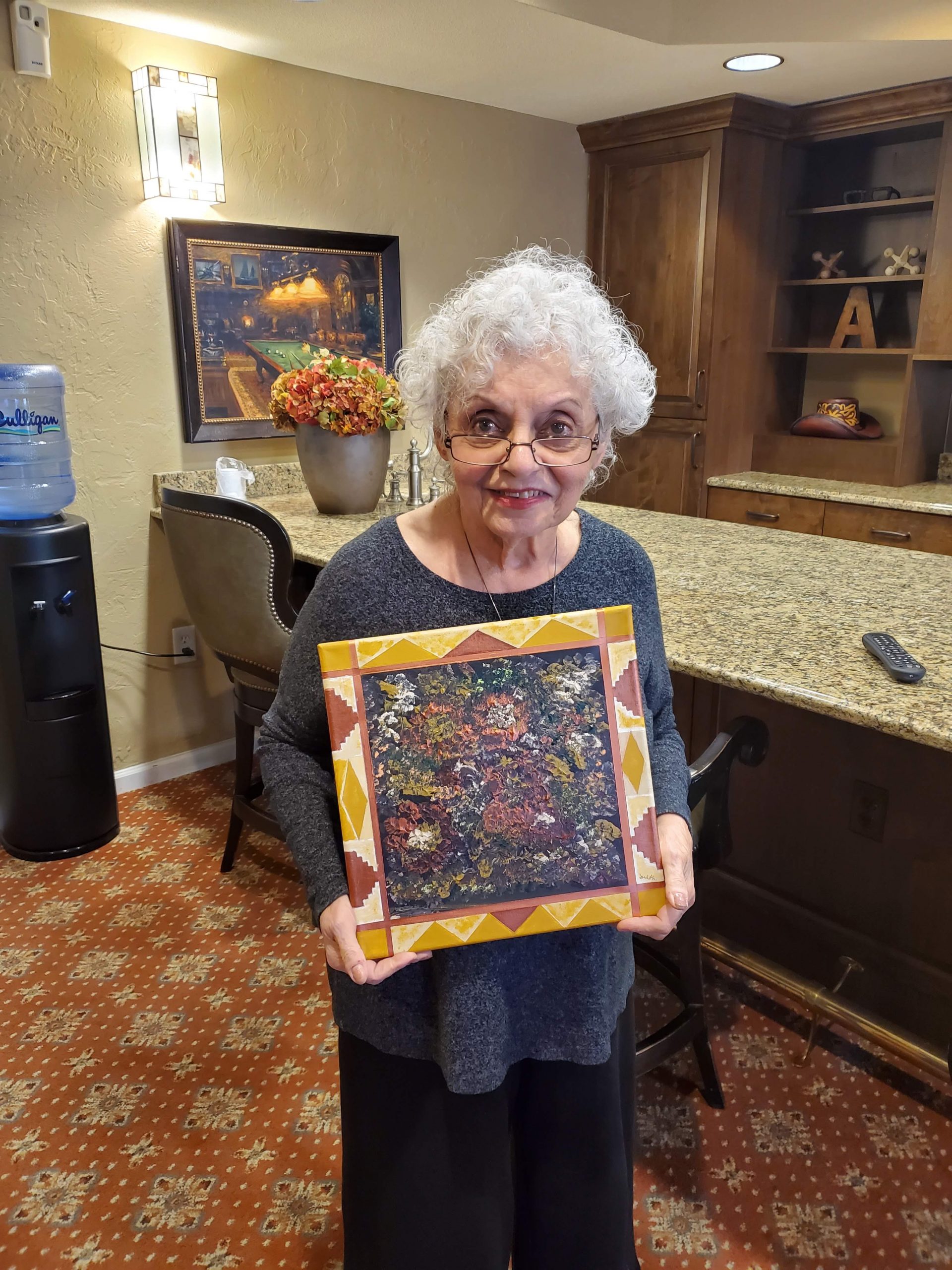 Tucson senior Judith Kramer is making good use of her time during the coronavirus pandemic at Tucson Place at Ventana Canyon, a Pegasus Senior Living assisted living and memory care community. In fact, she created a beautiful painting with an interesting story!
Last week Judith was doing her regular geometrical artwork, which is very time-consuming. She reached the center of the piece and, feeling frustrated about the virus, just started dabbing the paint instead of her regular geometrical style. She called it, 'The Virus.' When she showed associates her finished piece, most said they thought the dabs were flowers.
For some, the painting could be portrayed as something meant to be ugly. But it also shows there is hope and possibility of something good that can emerge from a tough situation! Thank you Judith for sharing your beautiful artwork, and a fantastic story!
Judith came to Tucson Place at Ventana Canyon after she fell at home in August 2019. She's since recovered from her fall. Her children brought her paintbrushes and canvases to work on her craft in her new home. Since her time spent here, she's taken up her passion of painting again. We are so happy to have Judith with us at Tucson Place at Ventana Canyon!