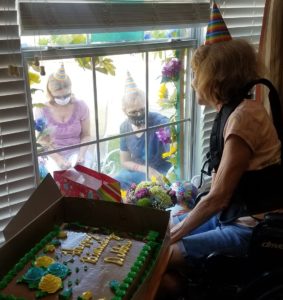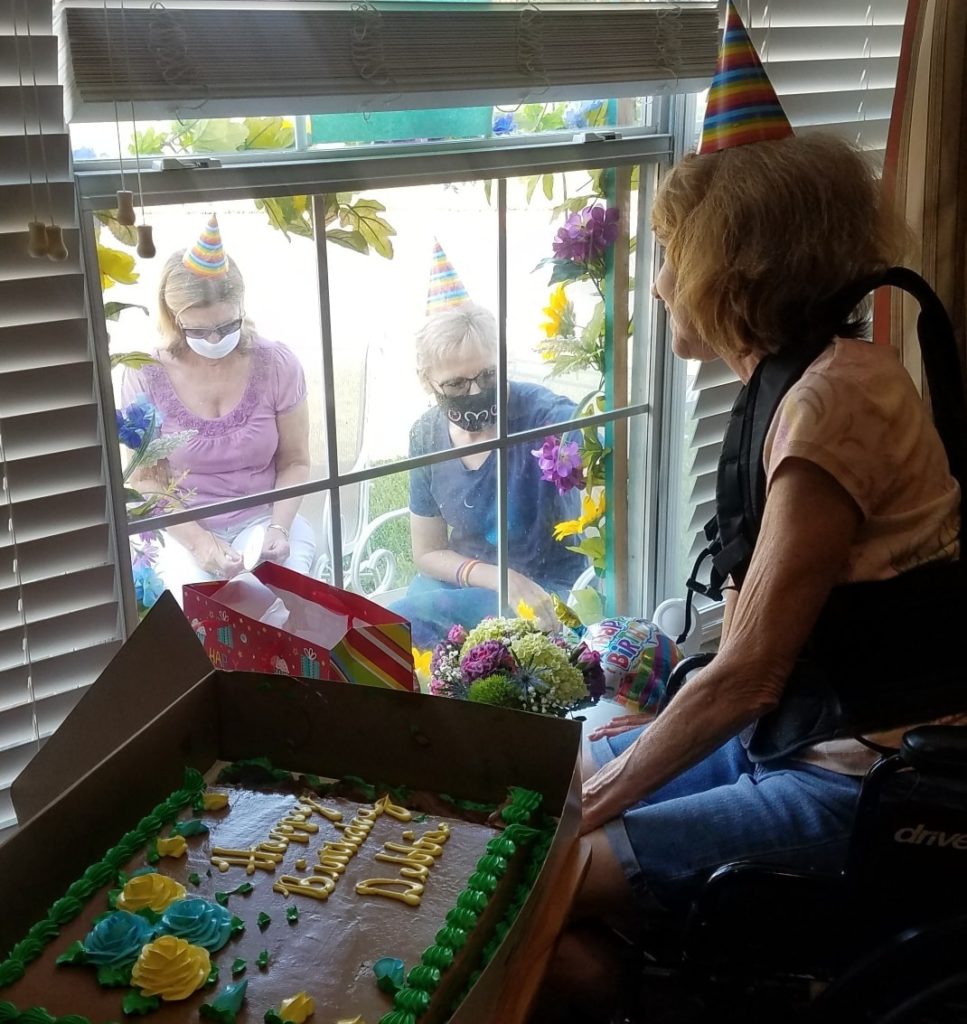 Like countless senior living staff members across the country, the associates of Laketown Village have worked tirelessly to help everyone in their community stay safe. However, if our team had not surpassed their original goals, most seniors at Laketown could have been overwhelmed with one of the most difficult challenges of all: loneliness. The Kenner residents have been socially distanced from their loved ones, but they continue to feel included in meaningful activities.
The pandemic has prevented guests from offering the same kind of support they once had. They now engage in remote video calls, but window visits currently offer an exciting way for seniors to connect with the outside world. One group of window visitors decided to show their appreciation for a Laketown resident by throwing a birthday party that included decorations, cake, balloons, and presents!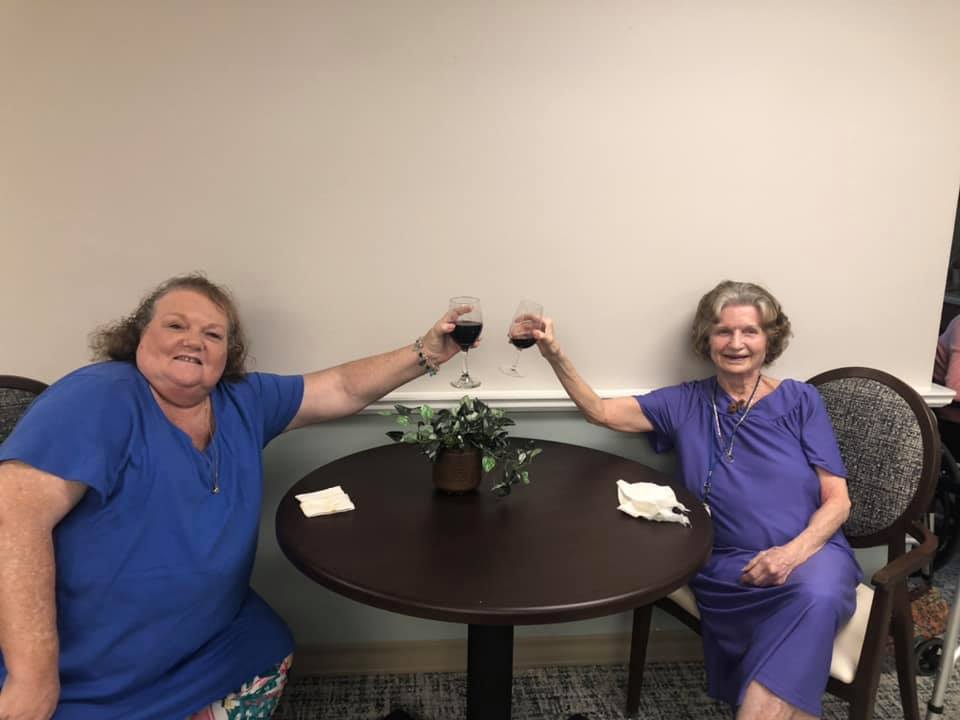 During Happy Hour, some residents have a socially-distanced gathering with drinks. Others dance in the hallway to their favorite upbeat songs. Their enthusiasm has been contagious!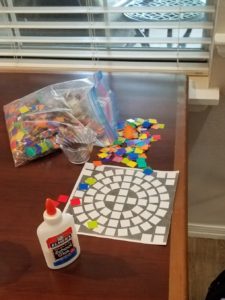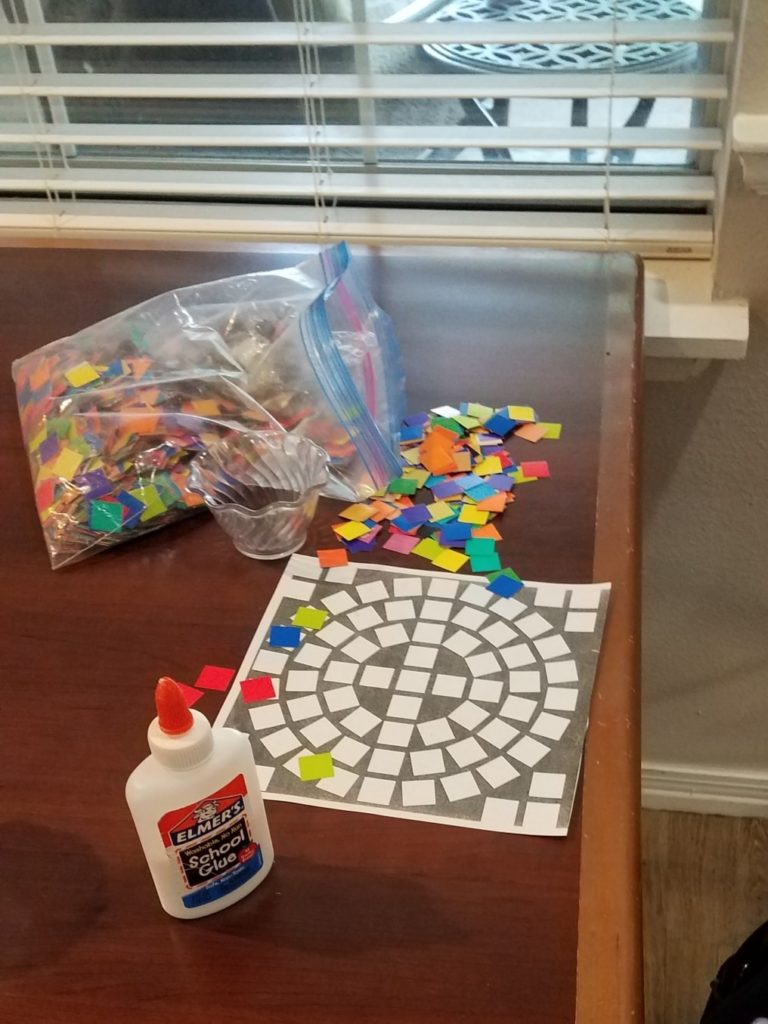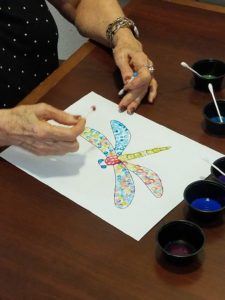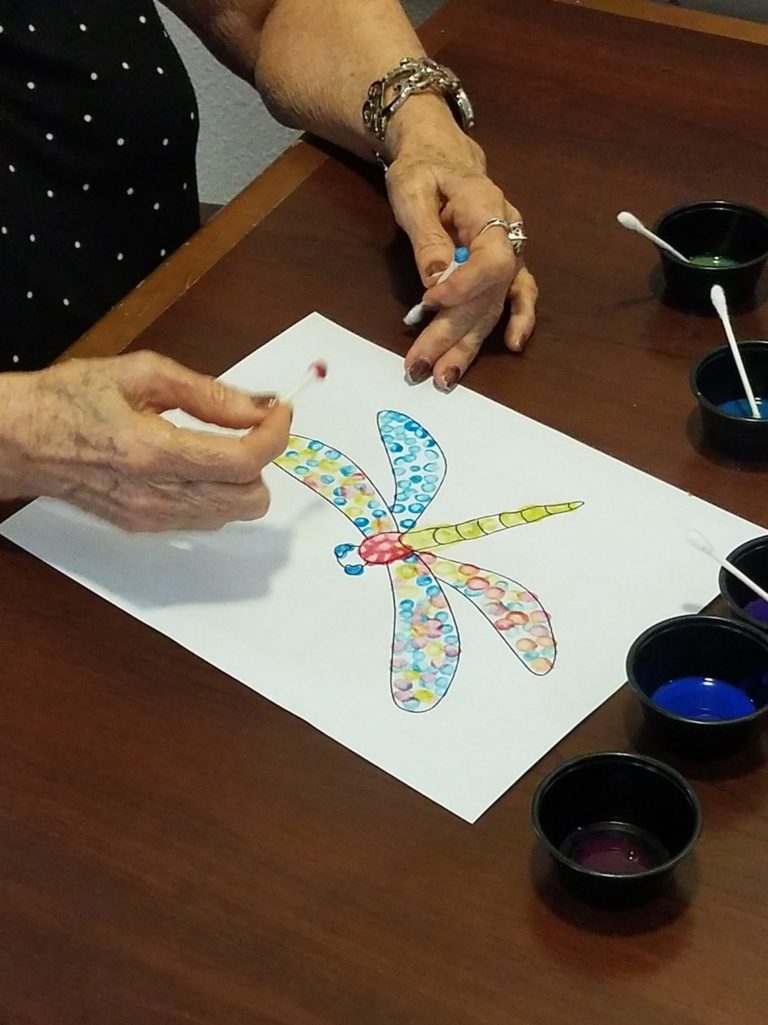 Our residents might also take part in solitary projects that allow them to think creatively and express their emotions in positive ways. Some make mosaics by pasting small, colorful paper squares onto intricately printed templates. Others dip cotton swabs into paint, which they use to fill drawings on paper with dots and solid strokes. Regardless of their methods, the seniors of our community impress us with their artistry.
Most importantly, they have maintained a positive outlook throughout the pandemic. If you are looking into senior housing options in Kenner, let Laketown Village help you and your family. Contact us today!