A complete guide on protocols outlined by the CDC for reinstating visitation in senior living communities
It's been over a year since we've gotten to embrace our loved ones and it may still be some time before we're back to complete normalcy, but we're excited to announce Pegasus Senior Living will be open for visitors very soon.
Is it safe to resume visitation in senior living?
While the Centers for Disease Control and Prevention has made rapid changes to restrictions on gatherings for vaccinated people, senior living facilities have more precautions to navigate. The state of California, for example, in accordance with the CDC, has given the okay for visitation at communities who are 14 days past an outbreak of COVID-19 with scheduled appointments, face coverings and social distancing guidelines in place.
What's changed for vaccinated people?
For people who have completed the vaccine process, it has been deemed safe to have small gatherings indoors with others from one other household without the need of face coverings. According to the CDC, vaccinated people are still advised to wear a mask, social distance and remain in well ventilated areas in public settings.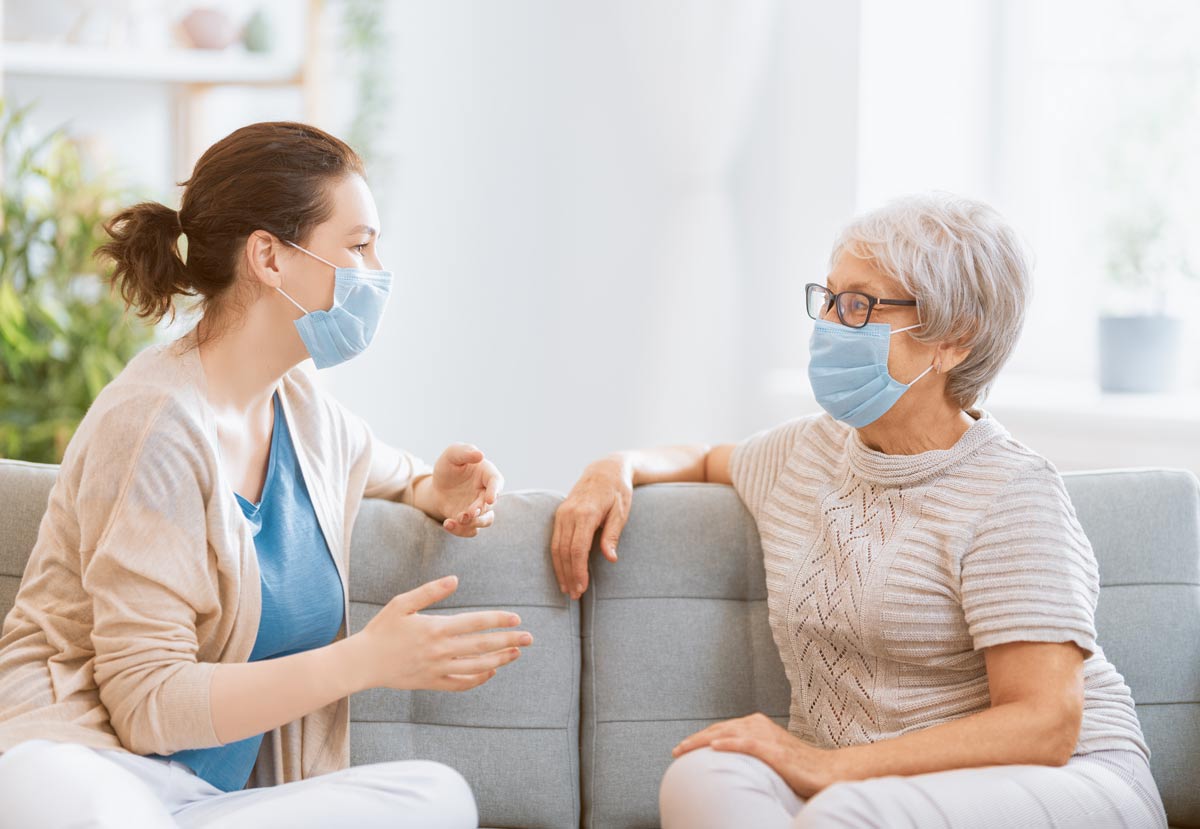 What other points should we keep in mind?
People are fully vaccinated two weeks after receiving their second dose of the Pfizer or Moderna shots and two weeks after receiving the single Johnson & Johnson vaccine. If it has not been two weeks since your last dose you are NOT fully protected and should continue to practice safety measures. Vaccinated or not, we all should continue taking steps to protect ourselves and others from the COVID-19 virus.
What should I expect when visiting a Pegasus community?
Pegasus Senior Living would like to extend a warm welcome to the return of our residents' families. The safety of our residents, their families and our courageous team is our highest priority. Following state and local provisions, we have initial guidelines for visits, but will continue to navigate opportunities for a true return to normalcy.
To begin the process, we will be working with families to schedule visitation. This process helps us monitor the amount of people in the communities at a given time and provide ample room in the common areas for visitation. Meeting in common areas, instead of inside residences, helps ensure our team members can provide a fully sanitized experience.
Because we provide compassionate care to so many valued residents, we will still require face coverings for everyone during meetings and ask that you social distance as much as possible. Even if the resident and their guests have both been vaccinated, we strongly suggest social distancing as much as possible.
Pegasus remains steadfast in eliminating the spread of the virus and its variants. Residents, associates and visitors will continue to be screened upon entrance to our communities. When available, we may ask visitors to complete a rapid COVID-19 test.
How is Pegasus protecting residents and their guests?
Scheduled visits in common areas, not in private rooms
Face coverings required for all residents, associates, and guests upon entry
Sanitized common areas with social distancing measures in place
Screening residents and associates
Screening visitors and administering rapid tests when available
We're here for you
At Pegasus Senior Living, we can't thank our team members enough for their patience and perseverance through these dynamic times. We remain vigilant to communicate all of the latest news and protocols to residents and their families as they become available. All associates will be attentive to the sanitation of commonly touched surfaces and we are happy to provide our guests with a refreshment during their visit.
What the future holds
While we continue to monitor protocols as they become available, we look to proceed with caution and implement a safe experience in our dining area, as well as reinstate an activities schedule for the enjoyment of our residents.
Although this is not a complete return to normalcy, Pegasus Senior Living is excited to provide a safe place to reunite with your loved ones. Our communities still provide socially distanced tours as well! Please reach out through our website to schedule a visit at a community near you.
We can't wait to see you and your family!