As you search for senior housing in Sacramento, you may wonder about the benefits of independent living and assisted living.
At Greenhaven Place, we offer both options, and they provide an excellent solution for seniors who want to maintain their independence while receiving the support they need.
Our community provides these essential senior services thanks to a visionary leader and a management team that allows them the freedom to operate with the community's best interest first.
We look forward to serving as many seniors as possible but currently have a waiting list. Continue reading to learn more about the makings of a superior senior living community.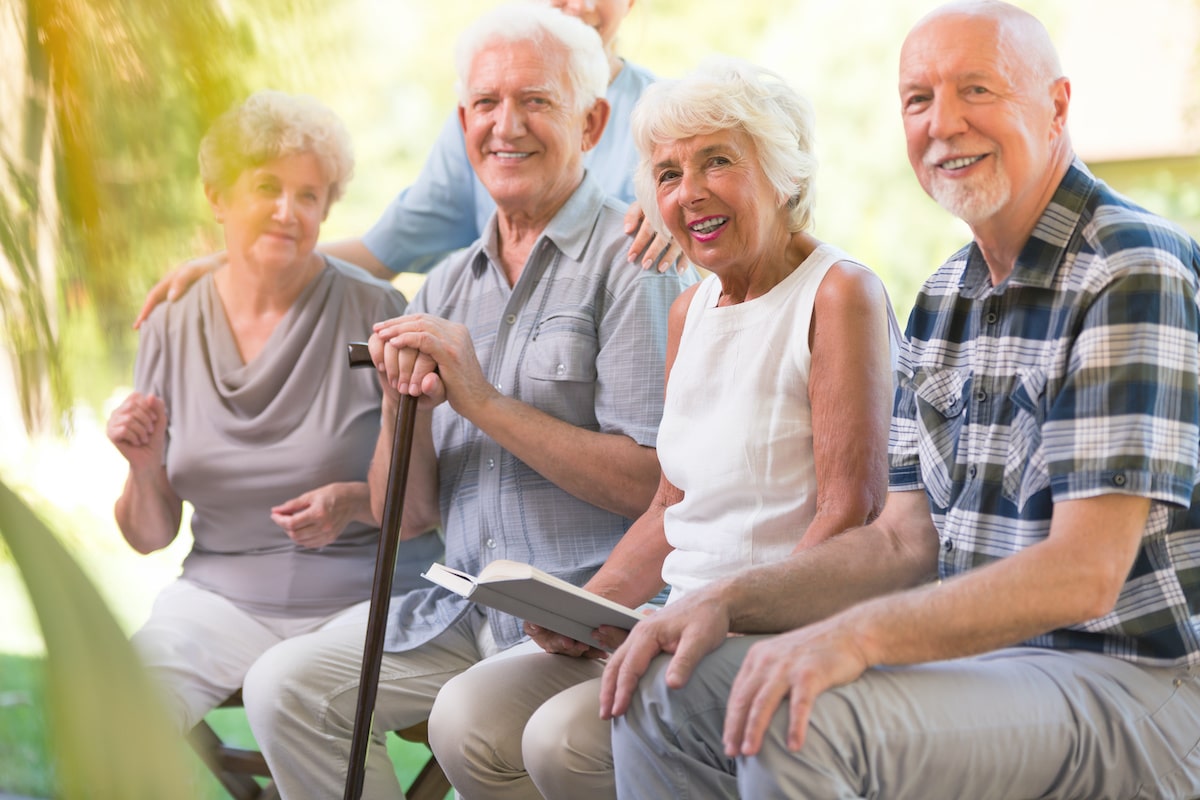 Full Occupancy Senior Housing in Sacramento
Our community is proud to have achieved 100 percent occupancy, with a waitlist, thanks to the outstanding leadership of our Executive Director, Robert Coe.
Coe's commitment to providing exceptional care to our residents has earned Greenhaven Place five awards in his short time as our leader. These achievements cement our reputation as a premier senior living community in Sacramento, CA.
What sets our Sacramento senior living community apart:
Exceptional leadership
Vibrant residents
Dedicated team members
A commitment to personalized care
Senior Living Foresight tells Pegasus Senior Living CEO Chris Hollister most senior housing communities are stuck around a 77 percent occupancy rate. Having a waiting list for independent living, assisted living, or memory care in Sacramento is an incredible accomplishment.
How to Achieve 100 Percent Occupancy in Senior Housing
Robert Coe is an accomplished and results-driven Executive Director passionate about serving seniors. With 19 years of experience in the Senior Living Industry, Coe has established himself as a leader who focuses on building success through cultural change and empowerment.
Coe's dynamic experience in senior living nutrition has allowed him to create exceptional dining experiences for residents while keeping food costs low. He is also skilled in leading, directing, training, and mentoring departmental employees to deliver superior services and achieve company goals.
Growing a community to 100 percent occupancy is about a cohesive team passionate about helping seniors and their families navigate this next chapter in their lives. Building extraordinary services and keeping communication clear is a top priority.
Senior living is about promoting independence and autonomy for older adults. Senior living management companies can benefit from utilizing the same philosophies in their communities.
"Pegasus has been the first company in 19 years that has allowed me to build a culture that is employee and resident-focused culture," Coe tells Senior Living Foresight. "We work hard and play hard. We have won 5 awards so far this year, and we are pushing for more."
Working at Pegasus Senior Living has been a game-changer for Coe, as it is the first company that has let him lead with freedom, resulting in the exceptional success seen at Greenhaven Place. Coe is a passionate team player and gifted trainer with an unorthodox approach to increasing occupancy that works.
With his exceptional leadership skills and dedication to serving seniors, Robert Coe is a valuable member of the Pegasus Senior Living family.
A Message from Pegasus Senior Living
Robert Coe, the Executive Director of Greenhaven Place, has made significant strides in transforming the community since joining in September 2022.
Thanks to his exceptional leadership, Greenhaven Place has achieved full occupancy and boasts a waitlist in a highly competitive Sacramento senior living community market. This achievement is a testament to Coe's commitment to providing exceptional care and services to the residents.
Coe's impact goes beyond occupancy rates. He has built a team dedicated to delivering exceptional care to residents. His focus on creating a culture that is both resident and employee-focused has earned Greenhaven Place five awards, cementing its reputation as a premier independent and assisted living community.
Coe's leadership style has been characterized by his ability to inspire and motivate his team to go above and beyond to provide residents with personalized care. He has also been instrumental in improving the quality of life for residents through the introduction of innovative programs and initiatives that promote socialization, wellness, and community engagement.
At Pegasus Senior Living, we are incredibly proud to have Coe as a member of our family. We are confident in his continued leadership and success within the community and are excited to see what he accomplishes next.
Congratulations, Robert Coe, on this outstanding achievement! Your dedication and commitment to the residents of Greenhaven Place are truly inspiring.


Discover Where Seniors Want to Live in Sacramento, California
If you want to learn more about our community and the vibrant senior housing options available in Sacramento, we invite you to contact us today. Our team will happily answer any questions and show you all that Greenhaven Place offers.