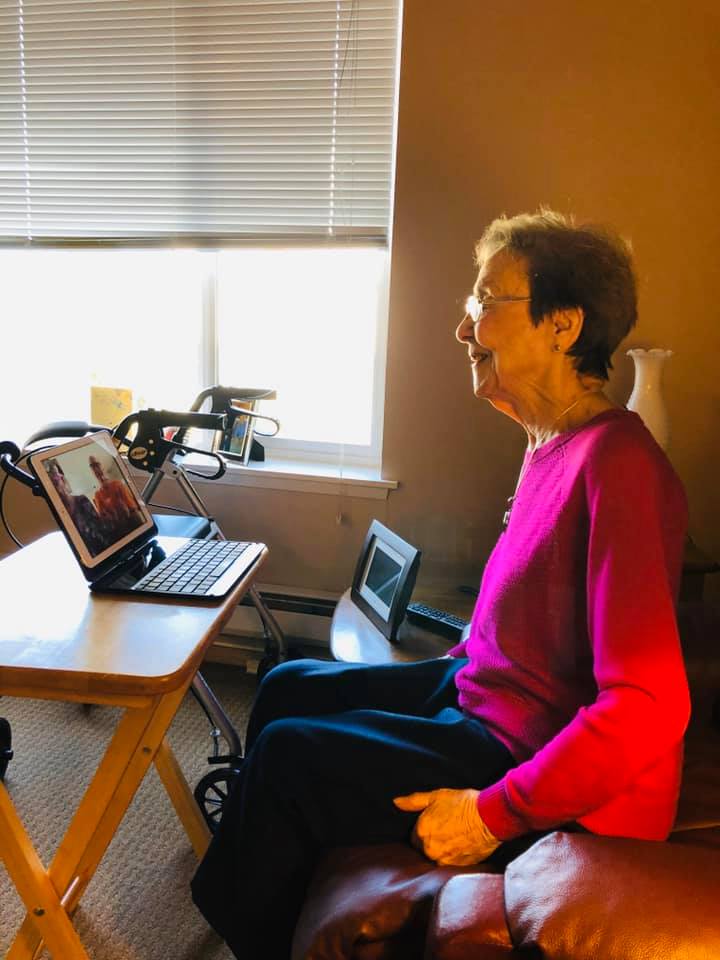 The precautions put in place to slow the spread of the coronavirus have brought forth a lot of changes. These changes are affecting all of us, senior adults especially. Senior adults are some of the most vulnerable to the virus and it's important that they follow recommended protocols as often as possible. 
These changes however are causing a significant impact on senior adults. Sudden changes to our everyday lives can be difficult to cope with and may cause feelings of anxiety and uncertainty. Here are some ways you can provide stability to seniors during COVID-19. 
1. Create a Routine and Stick to It
In uncertain times, creating a routine will provide seniors more stability. At Pegasus Senior Living, we have not let the virus impede some of our day to day routine. We have kept the main structure of our days, encouraging residents to stay connected with loved ones, engaging in safe activities, and continuing to eat properly and consistently. Our scheduled routines such as meals and administering medication have remained just the same as it was before COVID-19.
2. Help Them Fight Stress
Stress is often the first feeling to occur after change happens. Below are some ways seniors can fight stress and integrate healthy choices into their daily routine.
Exercise regularly
It is no secret that exercising regularly has many benefits on our physical and mental health. Encouraging the seniors in your life to get up and move can help them combat the stress of recent changes.
Eating well-balanced meals
Certain foods can help tame stress. Eating well-balanced meals three times a day will assist in warding off stress.
Prevent total isolation
Take an active role in making sure the seniors in your life are not isolating themselves completely. They may not be able to interact with other people in person, but that does not mean they should completely withdraw from all human interaction. Find ways to help them connect such as Zoom, FaceTime, phone calls, or even handwritten letters. These tools and means of communication will help them feel connected and engaged while practicing social distancing recommendations.
3. Encourage Them to Remain Active
Encourage the seniors in your life to continue practicing the activities they love. Maybe they love to cook or garden. Now is the perfect time for them to continue pursuing those hobbies. Allowing themselves to get wrapped up in an activity will help them quickly forget the chaos currently happening in the world.
4. Choose Preparation vs. Panic
Being well-informed about the virus has its advantages. Use that knowledge to help you best prepare instead of letting it cause panic. At Pegasus we have done this by making sure we had ample testing kits and PPE on hand. Instead of panicking, we are taking extra measures to ensure our residents and associates remain safe. You can read our COVID-19 updates online to stay informed.
If you have been considering senior housing, now is the time to discover everything a community can offer for yourself or a loved one. Pegasus Senior Living communities across the nation have taken proactive measures to combat the spread of the virus with a robust medical team and constant communication. We are offering virtual tours and any information you need such as floor plans, pricing, availability, amenities and more. Let us know how we can help you!