Research has shown that staying active in older age can do wonders for your health. Regular exercise lowers the risks for cardiovascular disease, diabetes, obesity, and depression and improves both muscle and bone health. But what about the brain? Does staying active help prevent or lessen the effects of dementia?
Studies indicate that regular exercise does benefit the brain and that "people who are physically active are less likely to experience a decline in their mental function and have a lowered risk of developing Alzheimer's disease."
How active should seniors be?
Incorporating movement for 30 minutes a day, which can be broken up into 10-minute intervals, may improve brain function by:
Improving thinking, reasoning, and learning skills
Improving memory, reasoning, and judgment for people with mild Alzheimer's disease or mild cognitive impairment
Delaying the start of Alzheimer's for people at risk of developing the disease or slowing the progression of the disease
Increase the size of the part of the brain that's associated with memory formation (hippocampus)
One of the best ways to remain mentally and physically healthy as we age is choosing a community that supports active living. Austin, TX is known as an ideal retirement destination and Parmer Woods at North Austin is the best place for seniors to stay actively engaged while receiving personalized care.
Active living: Austin seniors enjoy engaging activities in memory care
The Connections program at Parmer Woods offers seniors plenty of ways to stay active and engaged socially, physically, and mentally.
Connections incorporates concepts of neuroplasticity by introducing new activities and experiences that help rebuild damaged parts of the brain.
Residents are soothed with aromatherapy, stimulated by SingFit (which uses music to help spark speech and elevate the mood), and participate in healthy, appropriate activities.
They might engage in a little boxing, chair yoga, or head out for a walk, all under careful supervision and assistance from our experienced team members.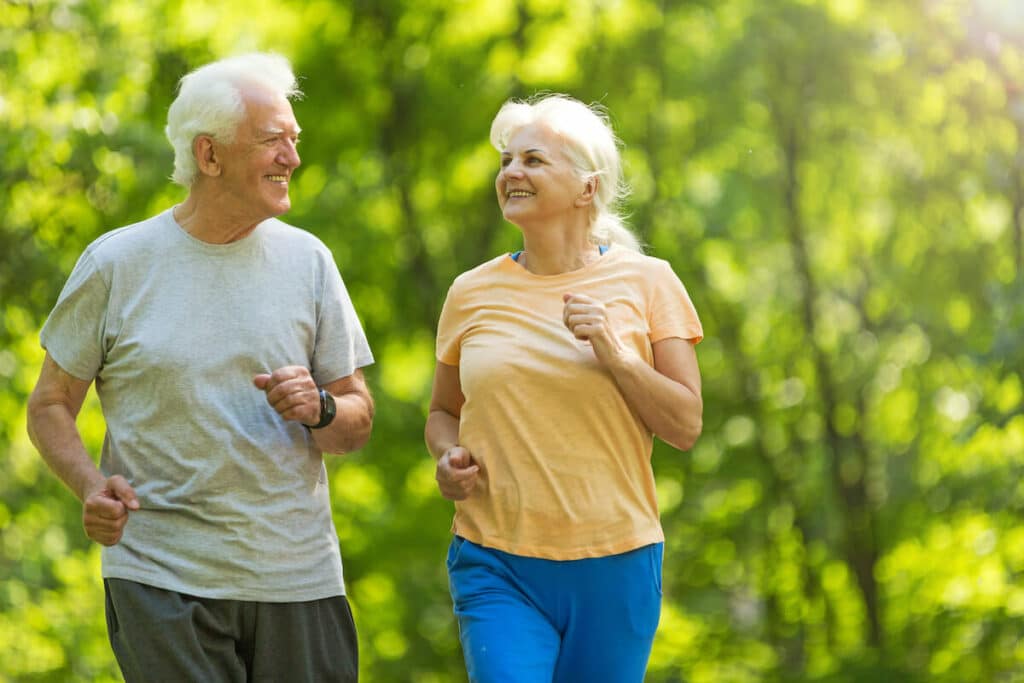 What are some fun group activities for elderly residents?
Seniors enjoy plenty of fun group activities at Parmer Woods. Social interaction is important at any age, but it's especially important for seniors. Staying engaged with others is another key component of brain health. It also helps stave off loneliness and depression.
We're always planning get-togethers with friends, playing in the dirt, or chatting with our fan club.
Is my loved one ready for memory care?
If you're considering an active memory care community for your loved one, review the checklist below to help guide your decision:
Have they lost/gained weight recently?
Have they been taking their medications on time?
Have they gotten lost in an area that is normally familiar to them?
Do they have trouble reciting their address and/or phone number?
Can they perform personal care duties (grooming and hygiene)?
Have they isolated themselves or do they lack social engagement with others?
Are there issues with mobility or access to medical care?
Has their personality changed?
Are your care-taking duties adversely affecting your own life and daily activities?
If you answered yes to any of these questions, it's time to talk to an expert about memory care.
Let us help your loved one live a happy, active, engaged life.
Seniors with Alzheimer's or dementia benefit from staying active physically, socially, and emotionally. Our research-based Connections program is a holistic approach to providing the expert care they need. Contact us today to learn more. The best dementia resources are at your fingertips.