Whether it's a mother, grandmother, aunt, sister, or wife, women have played an essential role in shaping our lives and communities. Many seniors also have fond memories of the strong and courageous women who have inspired and supported them throughout their lives. These women may have been family members, caregivers, teachers, or mentors who have helped shape the person they are today.
In honor of International Women's Day on March 8, Pegasus Senior Living would like to celebrate and share the story of Ms. Gladys P., a beloved resident at The Renaissance of Florence.
Gladys P.'s Story
Gladys moved into The Renaissance of Florence from her home on August 16, 2022. Ms. P.'s husband was hospitalized at the time, and he was then transferred to an area skilled nursing facility. Her family members were concerned about her being alone, and so was she. Gladys had visited our community several times to visit with church members over the years, and she knew this was where she wanted to be.
Soon after she moved in, her husband, unfortunately, passed away. Ms. P. shared that team members' and residents' support and kindness during this emotional and challenging time was invaluable.
Ms. P. indicated that she has always been received with warmth, care, and compassion since living in our community. She absolutely loves our gardens and beautiful flowers. Ms. P. feels that she has significantly benefited from being around others her own age, participating in activities and outings, and eating nutritious meals. She did say, jokingly, that her love for our macaroni and cheese has led to her gaining weight!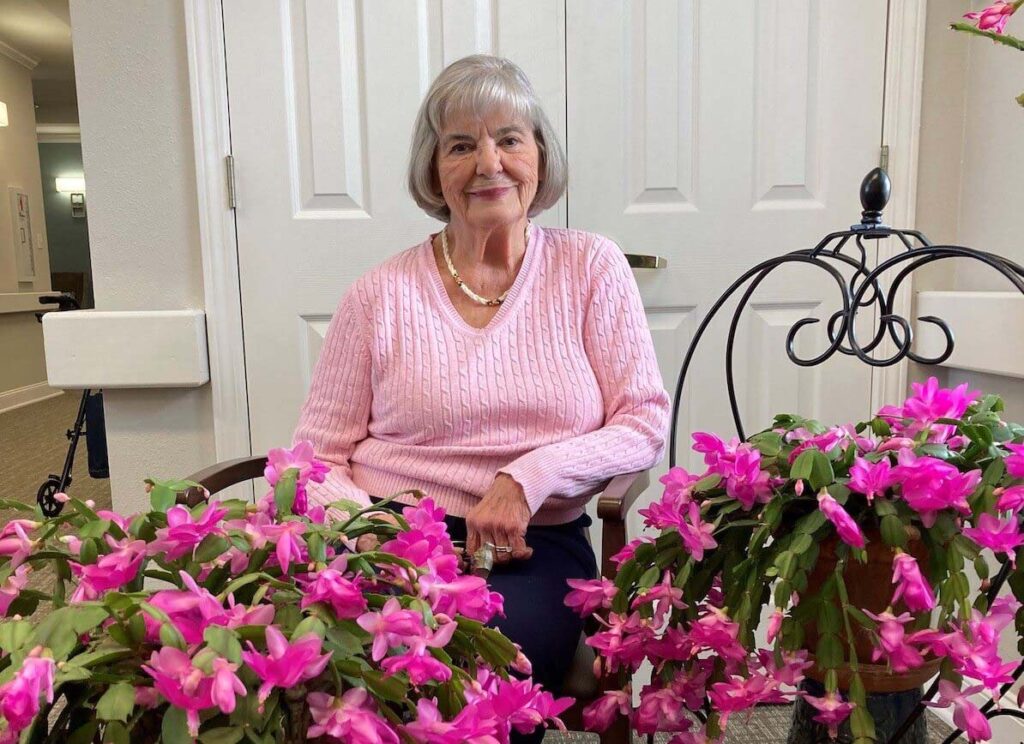 The Renaissance of Florence is truly blessed to call this lady our neighbor!
How The Renaissance of Florence Continues to Celebrate
We believe it's never too late to learn and grow, and our goal is to provide an environment where residents and team members can do just that. We offer a variety of social, physical, and educational programs to help keep residents engaged, and our hope is that each individual will take advantage of these opportunities to challenge themselves intellectually and creatively.
While quality care is important, assisted living in Florence, AL also provides a place for seniors to form new relationships and reconnect with their favorite pastimes. Our expert team members are ready to support you with the care you need as well as get to know you and hear your story. Come experience new adventures and fun days at The Renaissance of Florence.
Celebrate the Women in Your Community
This International Women's Day, join us in celebrating the seniors in your life. Take some time to connect with a loved one who resides in an assisted living community. If you're looking for ways to celebrate, why not try sharing a meal, listening to stories, or just spending some quality time? And if you're a resident, we encourage you to enjoy socializing with your neighbors and getting to know them.
Contact the Renaissance of Florence to learn more about how we cherish each resident's story.