There are many factors to consider when choosing the right senior living facility. Location is one of the most significant. For assisted living, Sandy Springs and the surrounding areas are worth visiting.
Northern Atlanta areas like Dunwoody and Sandy Springs are excellent locations for seniors who want to enjoy all the benefits that Atlanta offers without dealing with the hustle and bustle of city living.
Sandy Springs is a thriving area with plenty of activities and amenities for seniors. In this blog post, we will highlight some of the many benefits of senior living in this Atlanta area.
Great Third Spaces
Parks are perfect for seniors who love being outdoors and enjoying the fresh air. Nature escapes make a great "third space" for seniors to connect with others and continue a social lifestyle. They also make for beautiful areas to stay active.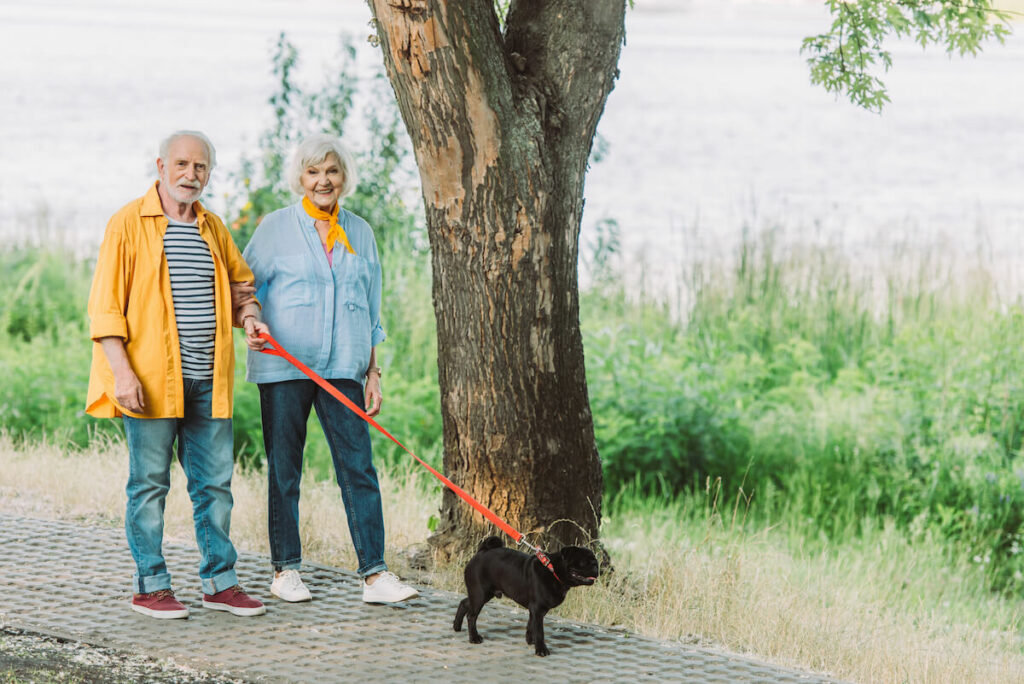 Sandy Springs is home to 16 gorgeous parks, including:
Abernathy Greenway Park North and South
The City Green
The Sandy Springs Tennis Center
These parks offer a variety of activities and amenities, such as walking trails, playgrounds, picnic areas, and much more.
In addition, Sandy Springs is home to a variety of restaurants, shopping centers, and other businesses that cater to seniors. Residents never have to go far to find what they need.
Imagine days spent exploring places such as:
The Sandy Springs History Museum
The Gospel Music Museum
The Atlanta History Center
Aldo's Italian Restaurant
Gus's World Famous Fried Chicken
Retirees can also find solace in Dunwoody. Places like Brook Run Park host various special events. Pernoshal Park recently installed a pickleball court. Area residents also look forward to the new walking trails at Two Bridges Park.
An Award-Winning Area
According to Niche.com, Sandy Springs ranks very high on a national level:
Healthiest Cities in America: 15th
Healthiest Places to Live in America: 15th
Best Cities to Retire in America: 20th
People over 55 make up 22 percent of the area's population. It's a retirement-friendly area. About 50 percent of residents rent their living spaces. Apartment rentals in Sandy Springs tend to be slightly higher than the national average of $1,096.
Dunwoody is not to be overlooked and ranks high as one of the best suburbs in all of Georgia. People over 65 make up 14 percent of the population, and some are happy to call Dunwoody Place home.
Dunwoody Place: Personal Care Home
Atlanta retirees who want to embrace a life without hassle often search for assisted living communities. Dunwoody Place is a personal care home that offers just what older adults need.
Our senior living community offers individualized assistance and promotes independence. The best part? All of the attractions and areas we discussed above are just minutes away!
The residents of Dunwoody Place are keen on exploring parks, restaurants, and museums as a part of our regular activities programming. Some of our favorites include:
Chastain Park & Amphitheater
Ashford Park
Lee's Golden Buddha
The Blue Willow Inn
The Jimmy Carter Presidential Museum
What is personal care?
In Atlanta, assisted living comes in a second form known as a personal care home. These senior living communities provide services and amenities that help older adults live independently.
Personal care homes do not provide the skilled nursing services that may be found in some assisted living facilities. Personal care is about simplifying life for an older adult.
Some personal care home services include:
Chef-prepared meal service
Housekeeping, maintenance, and transportation
Bathing, dressing, and grooming assistance
Medication assistance
On-site rehabilitation services
Wellness programs
Social activities and special events
At Dunwoody Place, near Sandy Springs, senior apartments are available in multiple floor plans. Residents who need personal care assistance receive tailored services in the comfort of their homes. Friends and fun are waiting outside their front door.
There are many benefits to living in the Dunwoody and Sandy Springs areas. They are beautiful cities with plenty of activities and amenities for seniors. The location is perfect for escaping the big city, but not too far away.
Visit Dunwoody Place for Senior Apartments in Northern Atlanta
If you are considering assisted living in northern Atlanta, check out personal care at Dunwoody Place. Contact us for an exclusive tour!