At Pegasus Senior Living, we recognize the importance of great leadership and caregiving that is resident-driven. It's our mission to celebrate and enhance all lives with kindness and integrity, and it is our goal to create exceptional experiences every day. From assisted living, independent living, and memory care, we'd like to share what some of our residents and family members are saying about their experiences with us.
How Our Management Teams Puts Senior Care Services First
"Management is always available for conferences or email. They are very attentive to family members. The community is professionally maintained in every aspect."

"They listened very carefully to our needs before our family members moved in and made every effort to be sure they were placed into a comfortable living situation according to our wishes. We have felt that management is always accessible and willing to talk. They greet us and know us by name whenever we see them at the facility."

"Management listens to us if we have a complaint or need something. They make me feel that they care about us. They go above and beyond duty when extra help is needed."
Caregivers Go the Extra Mile
Our dedicated team members have careers that they truly enjoy and in which they find purpose. Caregivers for seniors hold such an important role, as do all senior care services. We love to hear about the positive impact team members have on residents and their families.
"The caregiving team and all associates are proactive and will sometimes go beyond the call of duty to assist my aunt—this is so appreciated!"

"It takes a special kind of person to have the personality to work in a facility like this. We have those kinds of people here. We are very fortunate to have this team here for us."

"The caregivers take really good care of my mom. She feels secure there, and that gives me peace of mind."

"Associates have been incredibly kind and caring for my mom. The pandemic has been tough, but because of them, my mom is doing great."

"The caregivers were excellent and offered a standard of care well beyond what we paid for with our package. Always willing to go above and beyond."

"The care team is the best there is. They are my family. The team is what makes this place home."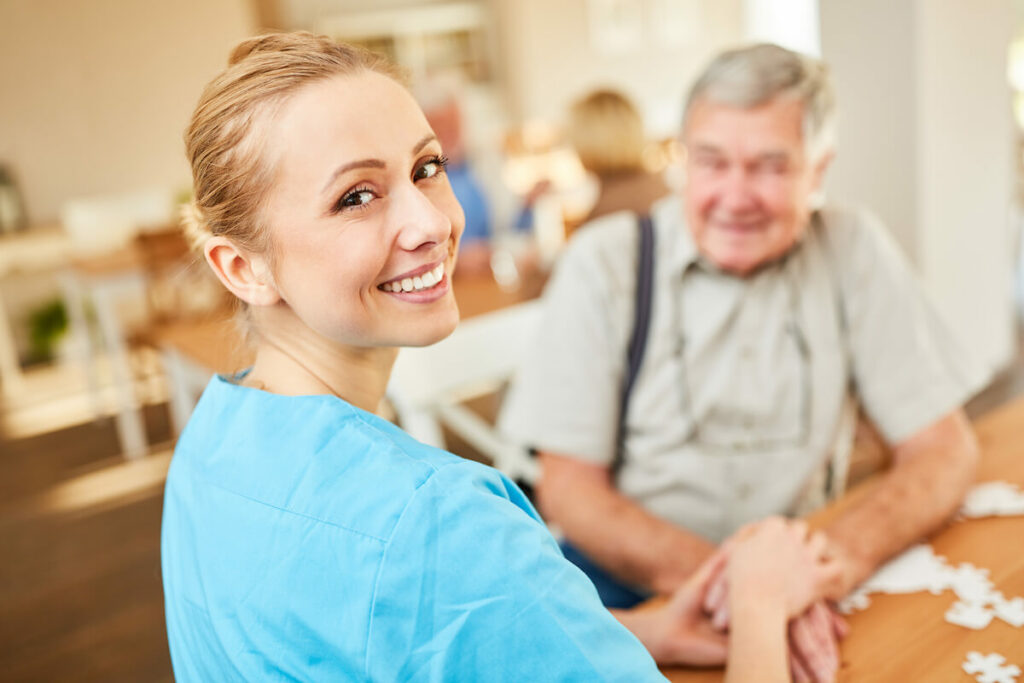 At Pegasus Senior Living, we find meaning and purpose in ensuring seniors are able to live their best lives. We focus on enhancing wellness, creating positive experiences with plentiful, engaging activities, providing comfort and style with the best amenities, and building relationships with residents and their families. We're always here to listen to their feedback, make improvements, and celebrate successes.
"At Pegasus, Senior Leadership works closely with our field operators. We recognize that it's vital for all our team members to have a voice and be involved in the decision-making process. I'm constantly impressed at the creativity, passion for residents, and commitment to success that our front-line teams have."

-Daniel Leaf, Senior Vice President of Operations of PSL.
Thank you to our amazing team for living our values every day.
*Comments were submitted via third-party survey.
If you're ready to learn more about life in a Pegasus Senior Living Community near you, our caregivers for seniors and other team members are here to help.
Connect with a community near you today and get started by scheduling a visit! We'd love to show you around and help you find the perfect fit for you or your loved one's lifestyle.