You are not alone if your loved one has been diagnosed with Alzheimer's or another form of dementia. Over six million people in the United States have Alzheimer's, the most common form of dementia. The symptoms of dementia like memory loss and behavior changes will eventually interrupt daily life.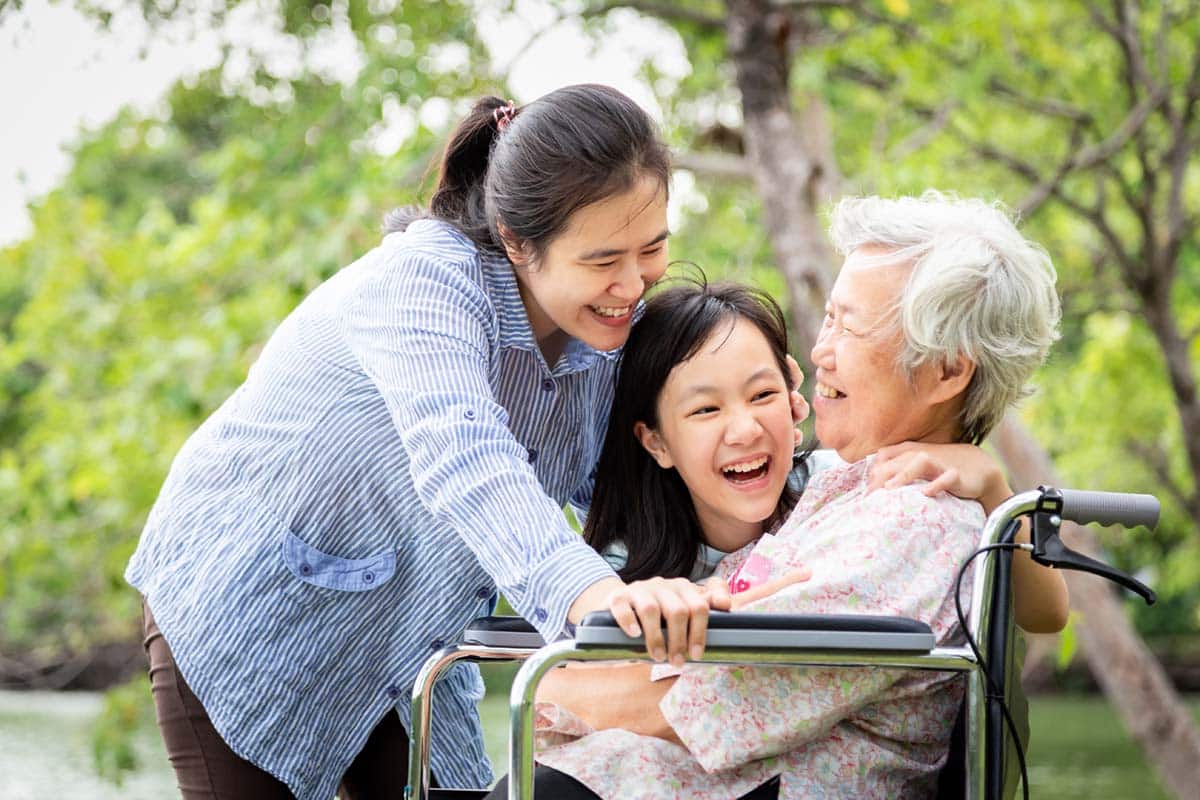 You may have noticed personality changes in your parent with dementia. It can be common for them to feel more agitated or withdraw. They may not enjoy hobbies as they used to and mobility, word-finding, and cognitive abilities may be impaired. In this blog post, Pegasus Senior Living Senior VP of Health and Wellness Dr. Sandra Petersen shares some insight on common behavioral and personality changes that may occur in your loved one.
What Are Some Signs That Dementia Is Progressing?
As dementia progresses, your loved one may start to experience changes in their behavior and personality. They may become more withdrawn or agitated and have difficulty communicating.
You may also notice that they are having trouble with activities of daily living such as bathing, dressing, and eating. If you notice any of these changes in your loved one, it is important to reach out to their health care provider for an evaluation
Finding dementia care
Austin, Texas is home to many senior living communities, but finding one with specialized memory care is key. When a parent is diagnosed with dementia, it can be difficult to know what to do. You may feel like you are losing your parent all over again.
The good news is that there are dementia care communities like Parmer Woods at North Austin that can help your parent live a fulfilling life. In this blog post, we will explain how dementia care communities work and how they can help your loved one maintain their independence and quality of life.
Family members are often the first to step in as their caretakers. It's important to seek help from your family health care provider as soon as you notice the signs of dementia. Detecting dementia early on can lead to better outcomes of planning for long-term care and starting therapies that can slow progression.
The Connections program
The Connections program at Parmer Woods at North Austin can help your parent live a fulfilling life by providing them with the support they need to maintain their independence and quality of life.
Connections gives people with dementia purpose. Specialized dementia care experts provide round-the-clock personalized support and engaging activities. Family members receive peace of mind knowing their parent or spouse lives to the best of their ability.
Dr. Petersen created Connections using data-based therapies that incorporate neuroplasticity. This approach keeps loved ones busy mentally and physically. Constant movement and interaction can form new neural networks in the brain around the damaged nerve cells.
What does care in Connections look like?
A typical day in the Connections program may include:
Seated yoga or tai chi
Listening to music and painting
Solving group word puzzles
Pet therapy visits
Live entertainment
Sharing life experiences
Video games
Connections was developed by memory care expert, Dr. Sandra Petersen. She used her in-depth knowledge and research as well as her own experience to develop the unique program. Connections supports your loved one by:
Engaging the emotions with aromatherapy, music therapy, arts, and expressive activities.
Encouraging movement with boxing, walking clubs, and other fitness programs to help them achieve an active body and mind.
Challenging the brain with word games, recall therapy, interactive games, storytime, and more.
Supporting active socialization with group activities, outings, events, and experiences.
The Connections program is just one way that dementia care communities can help your parent live a fulfilling life. If you are caring for a parent with dementia, we encourage you to reach out to us to learn more about how we can help. Visit our website or give us a call at (512) 835-9080. We are here to help!
Parmer Woods at North Austin is an assisted living and memory care community located in Austin, Texas. We offer a variety of services and amenities to help our residents live their best lives. We are proud to offer the Connections program, a dementia care program that is designed to help your parent with dementia live a fulfilling life. Contact us today to learn more about how we can help your loved one.
If you think a dementia care community is right for your loved one, contact us today for a tour.
We would be happy to answer any questions you have about our community. Get in touch today!