As our loved ones age, many of us notice little changes in their memory or behavior. For some, these changes are a normal part of aging, but for others, they may be early signs of dementia. Dementia is a broad term that describes a decline in cognitive function due to disease or injury. It can affect memory, thinking, language, and judgment. If you live in Solano county and think your loved one may be showing signs of dementia, it's vital to seek professional help; in the process, you might consider a Rockville dementia care community.
Cities surrounding Rockville include Suisun City and Fairfield, which is home to one unique option: The Village at Rancho Solano. This senior living community provides a specialized dementia care program called Connections that fosters independence and trust.
What distinguishes Connections Memory Care from other dementia care programs?
Individualized Plans for Dementia Care
Rockville-area dementia care associates work with each senior and their family members to develop personal strategies for managing symptoms and caring for themselves while providing compassionate support for a life of dignity and purpose. The program offers activities to encourage cognitive and social engagement, as well as nutritious meals served in a delightful setting. Families can also have peace of mind knowing that 24/7 staff members are on hand to monitor residents' needs. For those living with any form of dementia, this highly specialized dementia care program offers individuals a chance at an enriched life to continue finding joy in the present day.
Cognitive and Physical Activities to Promote Neuroplasticity
Neuroplasticity is the ability of the brain to adapt and change in response to a stimulus. It is enhanced by mental and physical activity because engaging in thought-provoking activities or exercise helps stimulate neurons, which promotes new neural pathways and strengthens existing ones. This strengthening of existing pathways and forming of new ones leads to improved learning, memory, creativity, and problem-solving abilities.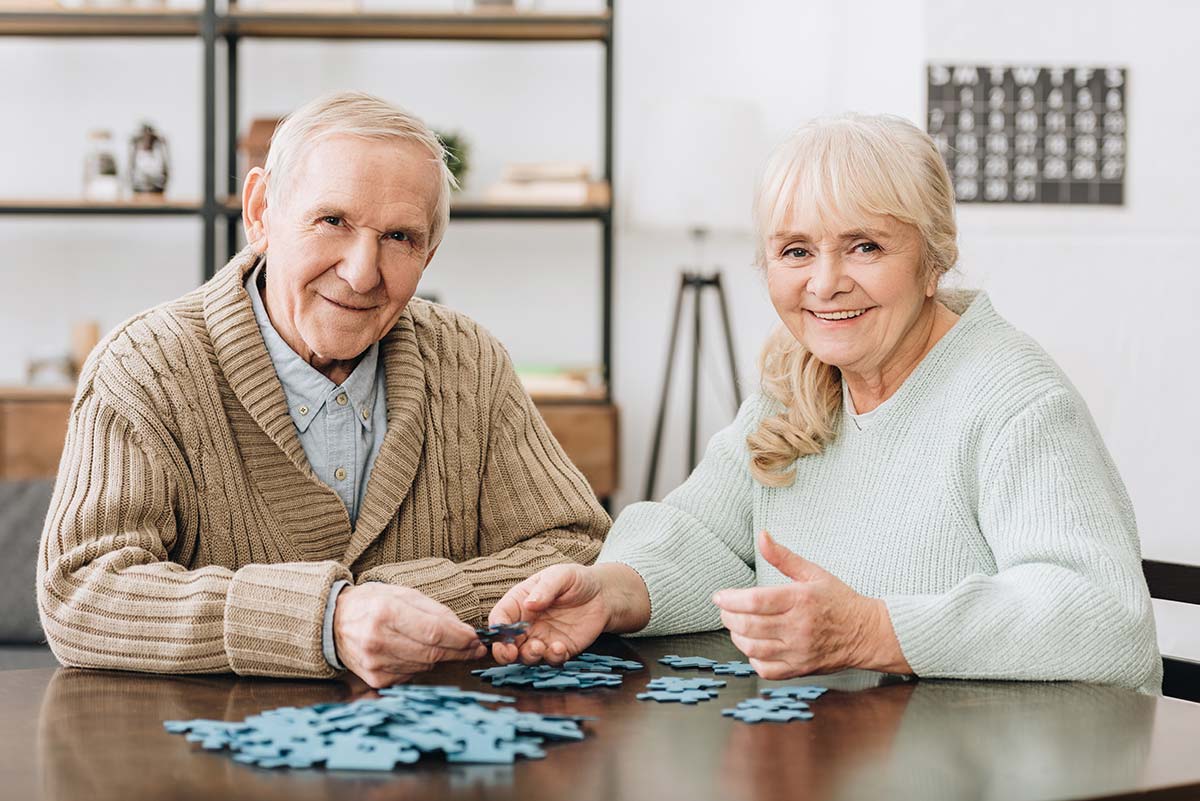 Research has also suggested that these activities can even increase the capacity of the brain for learning new information or skills.
Additionally, engaging in physical activity releases hormones such as endorphins and dopamine which improve mood and reduce stress levels, leading to an overall improvement in cognitive function. Therefore, participating in mental and physical activities is important in maintaining brain health — especially for seniors with dementia.
Our dementia care program near Rockville promotes neuroplasticity through a range of thoughtful and adaptive activities, both cognitive and physical, to help the residents in its care. The innovative program addresses unique needs of seniors with dementia in order to provide individualized help.
These engaging and tailored activities such as word games, reminiscence therapy, boxing, and walking club — as well as sunny California outings to places like Solano Town Center and Lawler Ranch Park — can unlock potential, stimulate minds, and enhance quality of life. Activities like these play a significant role in providing optimal care to people living with dementia.
A Specially-Trained Team & Leader with Personal and Professional Experience
Dr. Petersen, our Senior Vice President of Health and Wellness, has extensive knowledge about the power of neuroplasticity — not only from her education and experience as a medical doctor, but also from her experience as a stroke patient.
Over ten years ago, the stroke left her struggling to move the left side of her body and process language; she even found completing a sentence difficult. The active and enriching therapy she received during recovery harnessed the benefits of neuroplasticity, inspiring her to transfer the principles of engaging the emotions, encouraging movement, challenging the brain, and supporting socialization into memory care.
People living with dementia require careful and sensitive care to manage symptoms, so having team members specially trained in this field is essential. At memory care homes that specialize in dementia, such as The Village at Rancho Solano, associates have spent time specifically learning about dementia and understanding how to help those with it. In addition, our team has studied the Connections Memory Care program's tenets and processes for which Dr. Petersen advocates and has supported with her own scientific research.
Our associates providing Rockville-area dementia care also know how to interact with those who have dementia and are dedicated to helping them enjoy their lives as much as possible. With their loved ones receiving this high level of attentive assistance, family members can rest assured knowing their favorite seniors will receive the full potential of care.
We also have resources ready for families. If you're concerned about the cost of dementia care in California or want a more in-depth look at what your loved one can experience at The Village at Rancho Solano, we're here to provide knowledge and practical advice.
Get to know all of your options for dementia care near Rockville.
Whether you're in our hometown of Fairfield or other nearby neighborhoods from Clima to Green Valley, we can help you find the perfect California dementia care plan. Speak with our team today to discover how we can improve your loved one's life.