In a city as big as Denver, finding the proper care for your aging loved one is a journey of comparing the differences between many options. From assisted living communities, memory care, and skilled nursing facilities, discovering the services available in your area can feel challenging.
Use this guide to inform yourself of what care services are offered at different communities to support someone living with Alzheimer's or dementia.
What is Alzheimer's?
The most common form of dementia is Alzheimer's. There are many forms of dementia, but Alzheimer's begins with mild memory loss and progresses to mood changes and eventual loss of mobility. In the late stages of Alzheimer's, most people will need full-time caretakers.
Currently, there is no cure for Alzheimer's. Thanks to providing funding for research, the Alzheimer's Association is making strides at discovering ways to combat and extend the lives of those who receive the diagnosis.
What kind of care is available for people with Alzheimer's and dementia?
A couple of miles from downtown Denver along Cherry Creek is The Courtyards at Mountain View. Their Connections memory care program is opening very soon. In addition to independent and assisted living, we will provide memory care for folks requiring Alzheimer's and dementia care.
Our specialized neighborhood relieves caretaker duties from family members and gives your loved one a secure environment filled with enriching experiences.
Can skilled nursing at home or nursing homes take care of people with dementia?
Skilled Nursing

Performs services that require a registered nurse
Administering shots, catheter care, or intravenous treatments
Therapy treatment following a procedure
Treatment of chronic illness
Ordered by a doctor
Usually an hourly or day rate and not 24/7 care

Nursing Home

The most expensive form of senior living
A higher level of 24/7 care performed by RNs, LPNs, and CNAs
Generally, for people not physically strong enough to take care of themselves
People who need assistance eating, sitting or standing, bathing, and using the bathroom
Why is memory care a better option for Alzheimer's care?
We are constantly learning more about Alzheimer's and dementia. One of the best practices we know to combat cognitive decline is activity and inclusion.
Communities like Belleview Suites at DTC and The Courtyards at Mountain View (coming soon) are proud to offer the Connections program. It's a philosophy of care inspired by Pegasus Senior Living Health and Wellness consultant Dr. Sandra Petersen.
Over a decade ago, Dr. Petersen suffered a stroke. In her rehabilitation, she met with brain specialists who introduced her to practices of neuroplasticity, a method of changing brain function around damaged sections.
By challenging herself to learn new languages and body movements, she recovered and found herself inspired to apply these principles to people experiencing memory loss.
Connections Program

Benefits

Engaging the Emotions

Music, art, and interactions trigger memories
Sensory support such as aromatherapy to reinforce calming and positive experiences

Encouraging Movement

Supervised fitness like chair yoga
Walking clubs and gardening

Challenging the Brain

Fun, technology-based activities like puzzles and word games on our Smart Boards to help keep the mind sharp
Storytime and book club
Reminiscing as a form of therapy

Supporting Socialization

Participation in the community is vital to a sense of belonging
Establish routines and provide daily structure
Foster relationships to make connections
Memory care in these Denver communities takes a personalized approach to care and includes:
Seasonal meals made year-round with local and brain-healthy ingredients
Housekeeping, laundry, and scheduled transportation
Outdoor lounge area and walking paths
Gardening areas
Beauty/barbershop
Assistance with daily living activities
Medication management and administration
On-site physical, occupational, and speech therapy
How do I find the best memory care community in Denver?
Do your research ahead of time and visit the facilities in person. When you go for a tour, bring a list of questions to ask. Here are just a few to get you started.
Does the community involve the family in care decisions?
What activities and special programming set you apart?
What level of care will my loved one receive?
What are your standards of cleanliness?
What are some of your success stories?
Are your team members specially trained for memory care?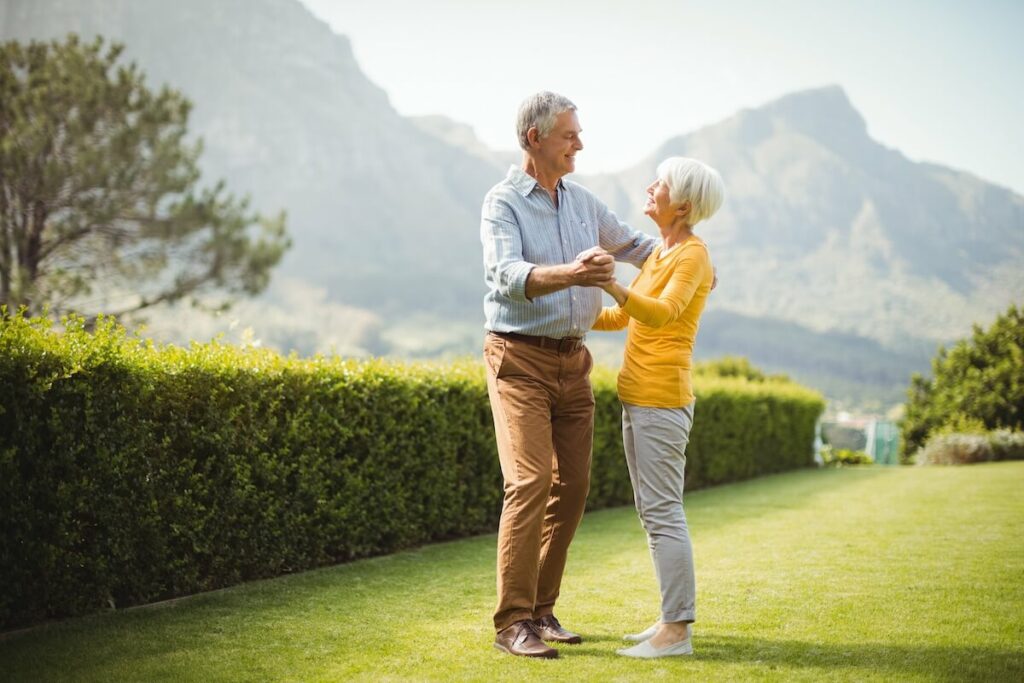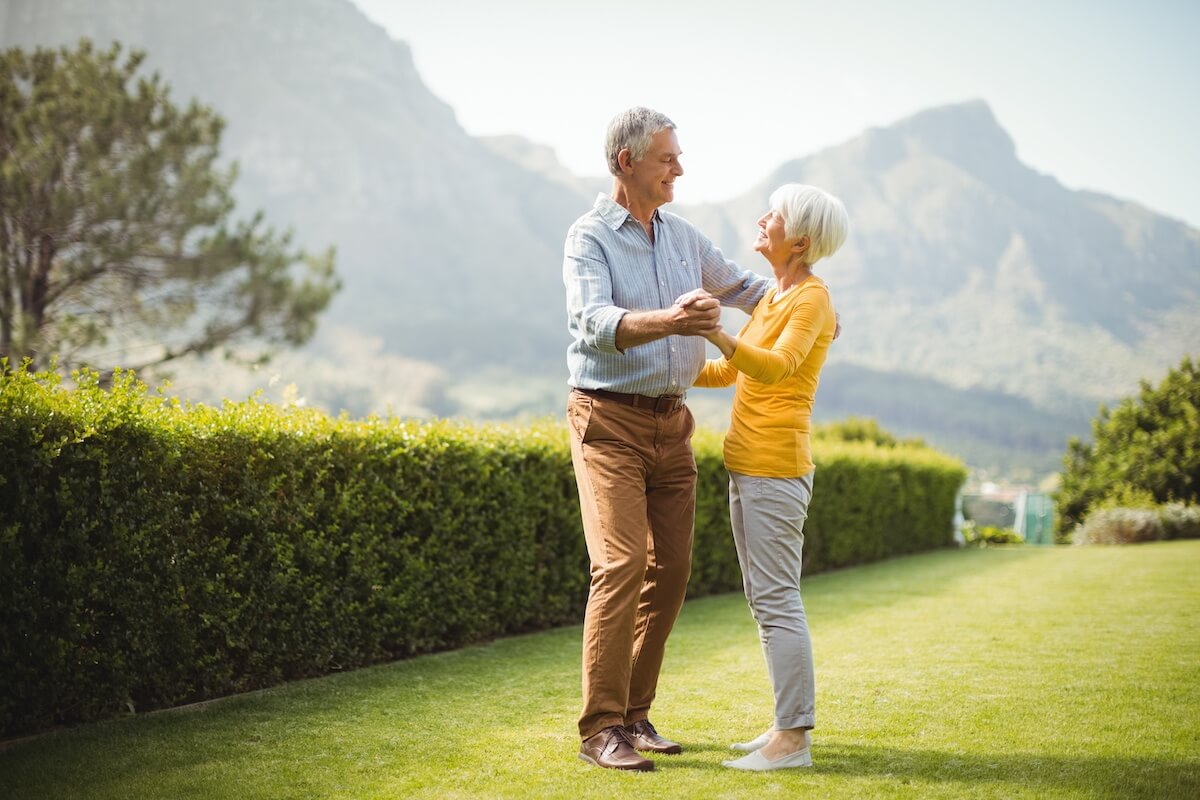 How much does memory care cost?
The cost of assisted living and memory care in Denver is slightly higher than the national average. Memory care involves more services than assisted living and is around 20 percent more expensive, but it is considerably cheaper than a full-time skilled nursing facility.
Memory care at a Pegasus community involves getting to know your loved one at a personal level. Our trained memory care team members can assess the level of care each resident needs and find activities that will fit their lifestyle.
We also work with families to establish what level of care and assistance of daily living activities the resident may need.
Although cost can be high in Denver, the peace of mind for families is worth it. To help with the financial side, we offer move-in specials from time to time and are more than happy to speak with you about pricing options!
Will my loved one enjoy a memory care community?
With endless activities, dining options, and community amenities, your loved one will live an honored life, focused on the moment and not their diagnosis.
When people experiencing dementia receive home care, they miss out on the chance for valuable social interaction. An article by AARP illustrates how being a part of a community and challenging the brain can help slow cognitive decline.
How can I find memory care near me?
The Courtyards at Mountain View and Belleview Suites at DTC are conveniently located in Denver, CO. Use the 'Contact' link on either site to arrange a visit today. Find a Pegasus Senior Living community in your area.