Tucson, AZ is full of wonderful places that back up to the breathtaking views of the mountains northeast of town. Finding assisted living in neighborhoods like Oro Valley, Ventana Canyon, or Catalina Foothills offers personalized care with incredible scenery.
The Tucson area is full of care services for seniors, but how do you know what's right for them? As our parents age, we may start to think about assisted living options for them. Security, comfort, and expert care are surely at the top of your list.
Here's what you need to know if you're considering Tucson assisted living or memory care.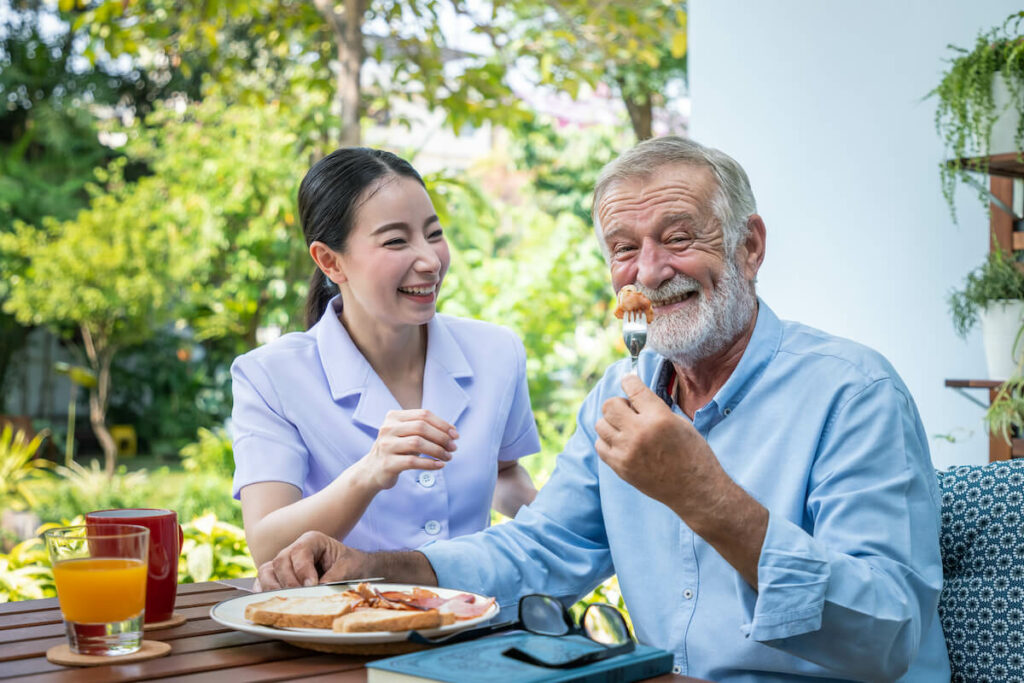 What Is Assisted Living, and What Are the Benefits?
Assisted living is a type of housing designed for people who need varying amounts of help with day-to-day tasks. Assisted living facilities offer highly skilled professionals who provide specialized services to support residents and make sure they have a comfortable and secure living environment.
This form of assisted living is the ideal solution for many seniors who wish to enjoy their later years while remaining independent and avoiding the significant costs or inconveniences that come with at-home care.
In addition to assisting with meals, medication management, dressing, and grooming, assisted living communities often offer amenities such as:
Fitness classes
Recreational activities
Community outings
Housekeeping services
All amenities are designed to make life easier and more enjoyable for residents. Assisted living empowers seniors to live fuller lives with plenty of physical activity, social interaction, and stimulation.
Should I consider assisted living?
Seniors who need help with daily activities like dressing, bathing, grooming, meals, and medications can really benefit from a senior living community that offers care options like Tucson Place at Ventana Canyon.
Other attributes of assisted living include additional support services like:
On-site healthcare teams
Social opportunities with other residents
A secure and protected environment
Access to recreational activities
If any (or all!) of these align with the needs of your loved one, then assisted living could be the perfect choice. Consider the benefits of senior living near Catalina Foothills. With views of the wilderness of Santa Catalina, senior apartments at Tucson Place at Ventana Canyon are spacious and accessible. Can the same be said of your loved one's current home?
What kind of care can you expect from an assisted living and memory care community in Ventana Canyon?
Assisted living and memory care at Tucson Place at Ventana Canyon offers compassionate care and assistance to its residents. Whether that means:
Medical aid and support
Laundry and housekeeping
Nutritious meals
Emphasizing socialization
Specialized care for those with Alzheimer's or dementia
The community provides an award-winning atmosphere that feels like home for residents.
Assisted living communities offer staff available 24/7 along with transportation services so seniors can stay active, visit the doctor's office or go out to run errands when needed. Seniors will live worry-free knowing they have support whenever necessary.
How much does assisted living cost in the Tucson area, and what does that cover?
Assisted living expenses in the Tucson area can vary greatly depending on the facility and services offered.
At a minimum, monthly fees ranging from $4,000 – $6,500. This generally covers all necessary personal care needs like help with mobility, grooming, hygiene, and meal preparation. Some facilities may also provide housekeeping services and limited medical assistance.
When looking into assisted living costs within this area it is important to review what additional amenities are covered within the price tag so that you can make an informed decision for your circumstances. Assisted living studios start at $3,295 at Tucson Place at Ventana Canyon.
Are there any special amenities or features that make Tucson Place at Ventana Canyon stand out from the rest?
Tucson Place at Ventana Canyon is an assisted living and memory care community that goes above and beyond to make residents comfortable. The team provides extra activities, programs, and amenities that make it one of the premier senior living communities in the area.
Residents have access to spacious, pet-friendly apartments with modern amenities, courtyards and patios with mountain views, a salon, and comfortable common areas.
In addition, there are regular movie nights, games, yoga classes, outings to nearby locations, and other fun events throughout the week. You're sure to find something that appeals when you come to take a tour of Tucson Place at Ventana Canyon!
The Connections memory care program also stands out among the rest as the premier memory care for seniors living with Alzheimer's or other forms of dementia. The foundations of the program are unique and effective and include the following:
Engaging the Emotions: Art projects and social activities to encourage creative thinking.
Encouraging Movement: Dementia-friendly exercises to promote brain neuroplasticity.
Challenging the Brain: Activities like puzzles and trivia to keep the mind in motion.
Supporting Socialization: Compassionate caregivers create a welcoming environment for older adults to continue forming relationships.
From assisted living to expert dementia care, finding the right fit for your loved one doesn't have to be overwhelming.
Let the experienced team at Tucson Place at Ventana Canyon show you gorgeous living!
Contact us today to get more information and take a tour to see what we offer in memory care and assisted living. Tucson senior living never looked so good!