An Interview With Memory Care Expert, Dr. Sandra Petersen
Dr. Sandra Petersen created the Connections Program for memory care used by Pegasus Senior Living communities throughout the country. Her idea of using neuroplasticity treatments, like the ones that helped her recover from a stroke over a decade ago, is improving lives for people with Alzheimer's and other forms of memory loss dementia.
At-home screening tools for dementia like the Self-Administered Gerocognitive Exam (SAGE) are gaining popularity to self-diagnose neurocognitive disorders like Alzheimer's. But, can a self-administered test be trusted to make Alzheimer's detection earlier than ever?
Let a doctor and memory care expert explain:
If SAGE tests are helpful
The research behind the tests
The difference between normal aging and dementia
What to do if a loved one starts exhibiting signs of Alzheimer's
This interview was edited for length and clarity.
Are SAGE tests detecting early-onset Alzheimer's?
PSL: Dr. Petersen, what are your feelings about this research into at-home dementia tests?
Dr. Petersen: While I have mixed feelings about this research, my thoughts skew positively.
Anything that raises awareness of the symptoms of progressive neurocognitive disorders like Alzheimer's, and boosts early detection is a positive. Hopefully, such tools will hasten someone's efforts to get to a provider for a proper diagnosis.
Does earlier detection lead to better outcomes?
Recent studies have shown that an early Alzheimer's diagnosis can lead to treatment or therapies that can help manage the progression of the disease. From a quality of life perspective, this is critically important.
Early diagnosis and treatment of symptoms can extend a person's independence, improve brain function, and reduce the severity of symptoms in some cases.
Additionally, with an early diagnosis, the person may benefit from participating in clinical trials that contribute to the body of research that will help us in the future.
Do you think screening tools like SAGE are helpful? Why or why not?
I think using tools like this is helpful because it raises awareness of the symptoms of neurocognitive decline. These tools may also push someone to seek help from a provider or join a clinical trial once a diagnosis is made.
However, tools of this sort may also cause unnecessary alarm in the hands of a layperson who could self-diagnose a loved one with cognitive impairment when their issue might be a sensory loss such as impaired hearing or vision. A proper diagnosis would get them the help they need.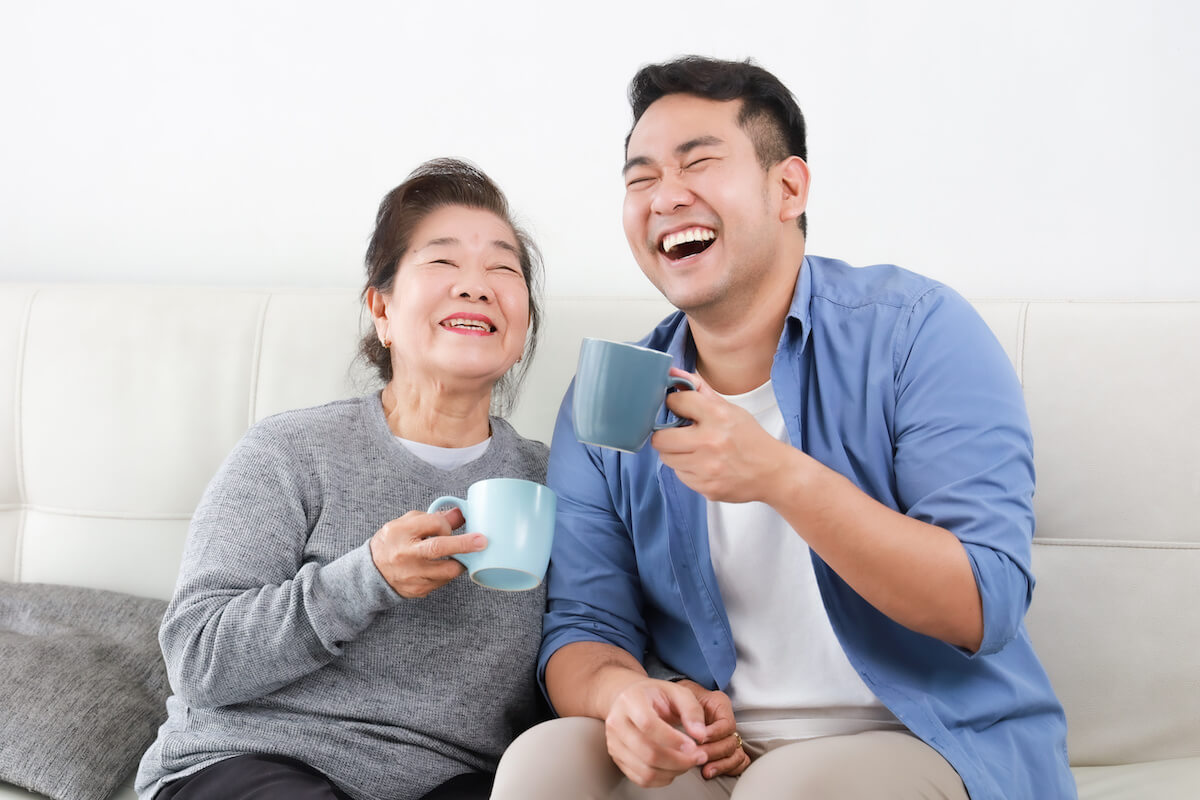 If the person with an abnormal screening is found to have cognitive issues, early screening and detection are a "plus" and allow the individual time for planning for the future.
How does someone with Alzheimer's plan for the future?
Early diagnosis of neurocognitive disorders allows one to plan for future health care needs. It may prevent the person from making decisions that could negatively impact them, like planning a move away from family or friends.
Early diagnosis also allows the person to have a voice in financial matters or senior care options. It is much easier for families to help with placement when their loved ones' wishes are known in advance.
What are the signs of aging with dementia?
Neurocognitive disorders like Alzheimer's are pervasive and progressive. It's a pattern that leads to losing the ability to function independently in life.
Symptoms could include getting lost coming home from your job of twenty years or difficulty with familiar tasks like making coffee. Some individuals with dementia may frequently find themselves disoriented to time and place. Others may demonstrate poor judgment and make poor decisions.
Most are unaware that a memory problem exists and may become irritable if others point it out.
Day-to-day functioning often declines, and recent memory becomes poor, even with the help of cues. Repetition of the same things over and over often becomes painfully apparent to those around the person. Mixing up memories or the inability to recall sequences of events may occur. People may call their husband their brother, for example.
So, is there a difference between normal aging and dementia?
We can expect to see a decline in processing speed with normal aging while vocabulary and recognition of relationships remain intact. Following a chain of events or a conversation may be more difficult with aging, but cueing usually helps the person remember.
The individual with normal aging is usually aware that a memory problem exists but can function despite forgetfulness. Like anyone else, they might make a poor decision occasionally, but overall, function as they always have.
Continued learning of new things or following directions to a new place may prove more difficult as we age, but life is maintained, even if a bit of help is required from time to time.
What should people do if they notice early warning signs in themselves or a loved one?
When memory problems look more like those associated with neurocognitive decline, it is time to see your health care provider.
It's time to seek help when problems involve unsafe behaviors like wandering, getting lost, or being unable to return home from a familiar place. Losing abilities like dressing and proper hygiene also signal time to seek help.
Even if the memory problems are minor, getting reassurance from your health care provider may be helpful.
About the Connections Memory Care Program
Connections is available in Pegasus Senior Living communities around the country. The structure and relief provided in these programs allow seniors living with Alzheimer's or another form of dementia to live independently, at their pace.
In a secure and calming environment, memory loss-trained team members provide opportunities for:
Socialization and forming new relationships
Engaging the emotions through art and reminiscence therapy
Challenging the brain with puzzles and word games
Movement and physical activity adapted to their individual needs
This specialized form of assisted living lifts the caretaker burden from family members so they can go back to spending quality time with their loved ones.
Discover Memory Care Near You
Pegasus Senior Living thanks Dr. Petersen for speaking with us. If you or a loved one can benefit from memory care and the Connections Program, find a location near you and use the contact link to reach out. We're happy to be a resource in your search for care.