When a loved one begins to experience symptoms of dementia, it can be difficult and overwhelming to know how to best care for them. You may wonder whether it's better to provide in-home dementia care for your loved one or place them in a long-term care community specializing in memory care. Let's explore the pros and cons of both options to help you make the best decision for your loved one's care.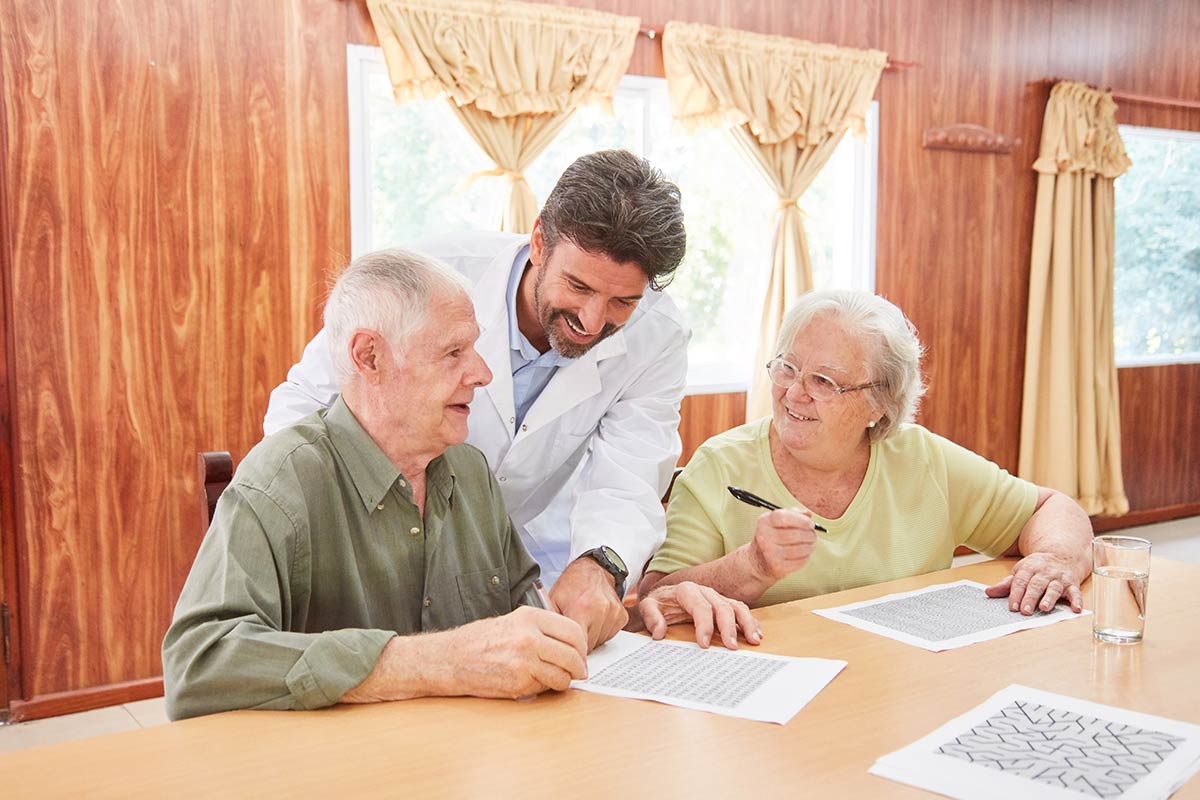 What are the benefits of in-home dementia care?
One of the main benefits of in-home care for dementia is that your loved one can remain comfortable in familiar surroundings. For many, this familiarity is crucial to maintaining a sense of normalcy and independence, especially if your loved one is attached to their home and doesn't want to leave. Additionally, in-home care can sometimes be more affordable than memory care communities because you don't have to pay for room and board.
What are the drawbacks of in-home care for dementia?
One of the biggest challenges with in-home dementia care is managing behaviors associated with dementia, such as aggression, wanderlust, and hallucinations. These behaviors can be highly distressing for the person with dementia and their caregiver. Providing around-the-clock care can also be physically and emotionally taxing for caregivers and leaves little room for a healthy work/life balance.
What if you want to hire help instead of being a caregiver yourself? Requesting outside assistance can help ease some of the challenges, but finding reliable and qualified caregivers may still be difficult. You may also pay more than caregiving yourself, as the average cost of in-home care in Tucson, Arizona, is just under $5,500 per month.
What are the advantages of long-term memory care communities?
Memory care communities offer a number of advantages over in-home care, starting with the fact that they provide around-the-clock supervision and a higher level of care than what is typically manageable at home. This peace of mind can be invaluable for family members who live far away or have other obligations preventing them from providing full-time home care.
Additionally, memory care communities offer a wide range of social activities and amenities designed to keep residents engaged and active, which can help improve their overall health and well-being. Your loved one also won't be at risk of wandering off or having an accident because memory care communities offer a secure environment for seniors living with dementia.
What are the disadvantages of long-term memory care communities?
The main downside of memory care communities is that they can be expensive. With residents receiving support with daily living activities and having access to care coordinators, Tucson, Arizona, can be expensive for memory care. The average cost of assisted living in Tucson is just over $4,000 per month, and you can expect to pay more for memory care communities because of the specialized care and attention required.
Another disadvantage is that it may be difficult for your loved one to adjust to a new environment. Finally, memory care communities may only be available in some areas, so you may have to consider living further away from your loved one.
Research-Based Memory Care at Tucson Place at Ventana Canyon
There is no easy answer when deciding between in-home dementia care and a long-term care community for a loved one. Ultimately, the decision comes down to what will work best for your family based on your unique circumstances. Tucson Place at Ventana Canyon is here to help make that decision easier.
Our Connections memory care program is based on the latest dementia research to help your loved one live with honor and dignity. We support your loved one with programming that engages their emotions, promotes socialization, challenges their brain, and encourages movement — all in a comfortable environment with 24-hour certified team members always on-site. Get in touch with us to learn more about our memory care program.