As life unfolds, we often face important decisions impacting our loved ones. You are likely facing a mix of emotions if you're seeking assisted living for a family member in Brandon, MS.
The care team at Castlewoods Place is here to help make the move to long-term care a pleasant experience.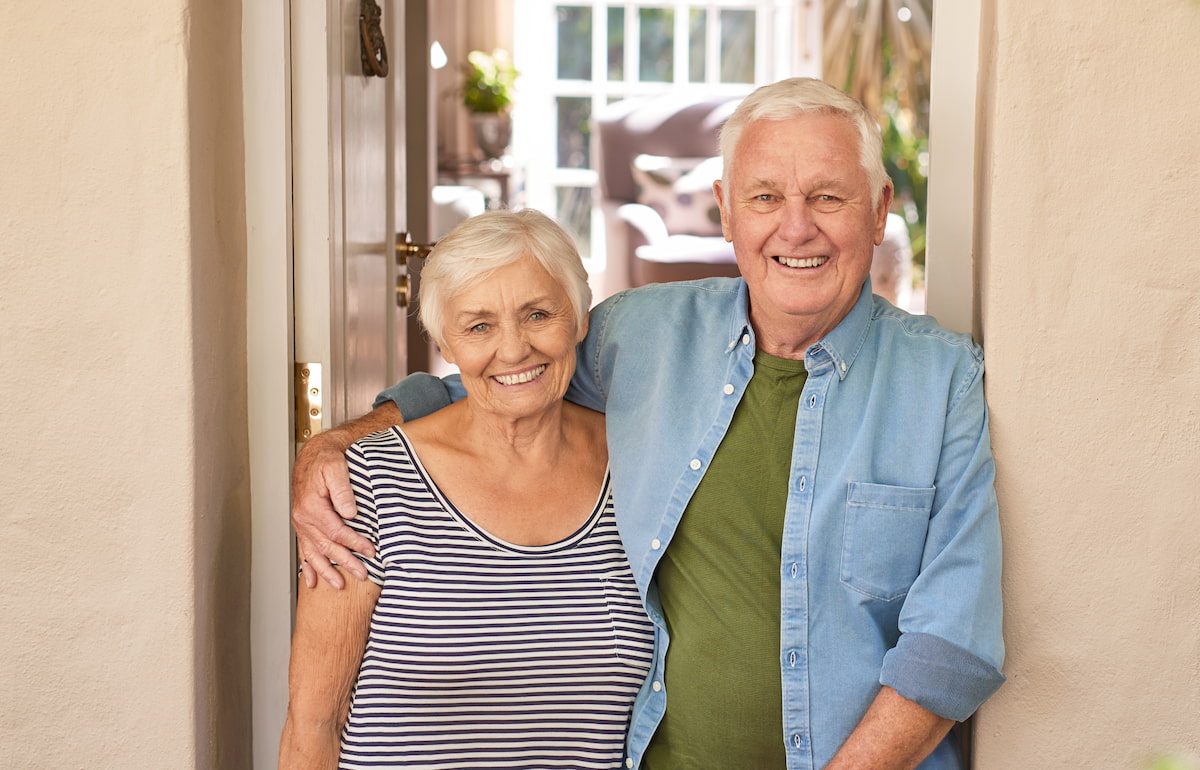 "These are some of the most compassionate and caring nurses, receptionists, housekeepers, therapists, social workers, and whoever else I am forgetting," says one family member in a review. "Thank each one of you for all you do!"
The transition can be both challenging and bittersweet. Remember, you have the power to provide the utmost love and support during this new chapter of their life.
Let us guide you through emotionally supporting your loved one throughout their transition to assisted living. Discover how moving day is a unique opportunity to make them feel at home and elevate their lifestyle.
1. Acknowledge Their Feelings to Ease The Transition
Recognize that your loved one may feel a whirlwind of emotions about moving into assisted living. It's natural for them to experience fear, uncertainty, and even a sense of loss.
Be patient and open-hearted, allowing them to express their thoughts and emotions without judgment. Offer a listening ear, understanding that this transition represents a significant change in their life.
Research to understand the benefits of assisted living.
2. Spend Time Involving Them in Decision-Making
Empower your loved one by involving them in the decision-making process. Discuss their preferences, needs, and concerns.
Take the time to visit potential assisted living communities in Brandon, MS together. Show them photos of the community.
When they feel included in the decision, it fosters a sense of control and comfort. Working together makes the transition smoother.
3. Create a Familiar Space
Help your loved one create a familiar and cozy environment in their new living space. Bring cherished items, photographs, and mementos from home to decorate their new residence.
Surrounding them with familiar objects can provide a sense of continuity and ease emotional adjustment. Make their new home feel like their dream space.
4. Stay Connected
Regular communication and visits after the move are crucial in showing your continued love and support.
Be present in their life, whether in person, over the phone, or through video calls. Knowing they can count on your unwavering support will offer them a comforting sense of stability.
Family and friends are always welcome to join us for a home-cooked meal in the dining room. Stay involved and get to know the older adults who make our community great.
5. Get Involved in Community Activities
Encourage your loved one to participate in community activities and events within the assisted living facility.
Social interactions and hobbies can help them build new connections and friendships. They are essential activities for emotional well-being.
6. Be Patient with the Adjustment Period
Understand that the transition to assisted living may take time.
It's normal for your loved one to experience ups and downs as they settle into their new routine.
Offer reassurance and patience during this adjustment period, allowing them the space to acclimate to their new surroundings.
7. Celebrate Milestones and Achievements
Recognize and celebrate every milestone, big or small, that your loved one achieves during their journey in assisted living.
Acknowledging their successes will boost their self-confidence and happiness. Cheer them on for:
Forming new friendships
Engaging in activities
Meeting new wellness goals
Requiring less assistance
About Assisted Living and Memory Care in Brandon, Mississippi
Castlewoods Place is an award-winning senior living community offering the best in assisted living and memory care. We pride ourselves on providing our residents with a warm, engaging, and supportive environment.
Our state-of-the-art community ensures comfort and well-being by offering pet-friendly assisted living apartments with:
Modern fixtures
Kitchenettes
Walk-in showers
We believe in the power of community connection. Our close-knit group participates in a calendar of activities. Residents engage with each other and continue to grow.
Choosing Castlewoods Place means embracing an independent and fulfilling lifestyle for your loved ones.
"My Mom has been in memory care for almost a year. She loves her apartment, enjoys the delicious meals (that's how she describes them and has gained about 20 lbs). Most importantly, she says she feels safe. To me, these are very important. It gives me peace of mind in knowing she is at the right place." – Family Member Review
Let Us Help Transition Your Family to Assisted Living in Brandon
Finding assisted living for a loved one in Brandon, MS, is an act of profound love and care. Throughout this emotional journey, your unwavering support can make all the difference in their happiness and well-being.
Remember, with your love and support, their journey in assisted living can be rewarding and fulfilling.
Contact us to arrange a tour of your loved one's new home!