Alzheimer's Care? Dementia Care? It can be difficult memorizing the semantics of what you need when taking care of a loved one with memory loss. At The Village at Rancho Solano in Fairfield, CA, we call it memory care, and we're proud to announce this service is now available.
Inspired by Pegasus Senior Living Health and Wellness Consultant Dr. Sandra Petersen's personal experiences, we create meaning in the lives of those living with Alzheimer's and dementia through the Connections program.
What is the Connections program?
Over a decade ago, Dr. Petersen experienced a stroke, affecting the left side of her body. She couldn't walk or speak and had a hard time with her memory.
Through rehabilitation with brain health specialists, she learned about the positive effects of neuroplasticity treatment, a way of creating new neural pathways around the damaged sections of her brain.
Doctors encouraged Dr. Petersen to challenge her mind, so she began learning Spanish. Recognizing the importance of challenging her body, she took up ballroom dancing to regain mobility. After two years, she was back to working, walking without assistance, and ready to tackle a new way of providing care to people experiencing dementia.
 "If it could work post-stroke, why couldn't the same idea of neuroplasticity work in memory care? And so I began thinking about how I might be able to take those neuroplastic concepts, those of connecting through emotions, moving and providing new information to retain and gain skills." – Dr. Petersen
How does the Connections program benefit memory care at The Village at Rancho Solano?
Associates in our secure memory care environment complete specialized training to navigate best practices for memory loss. The Connections philosophy stands on four pillars that provide structure to daily living.
1. Engaging the Emotions
Often, people are diagnosed with a form of dementia and tend to withdraw from the hobbies and social activities they used to enjoy. The fact is, they still enjoy being social and feeling a sense of purpose. It's just up to us to bring those emotions out. Our associates accomplish this through guiding hobbies such as:
2. Encouraging Movement
Research shows 30 minutes of activity five days a week promotes complete body wellness. In older age, it's helpful to break that into ten-minute intervals of movement throughout the day. We're not talking about intense cardio; these are everyday tasks. In our community, you can find us: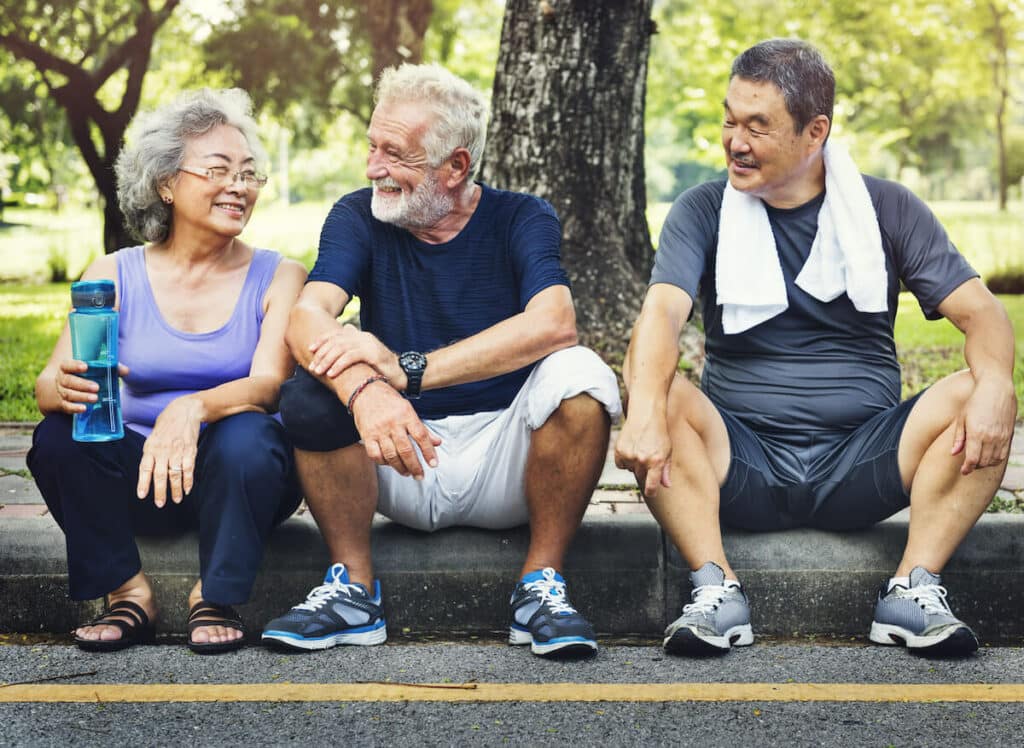 3. Challenging the Brain
Because the brain is a muscle, we encourage our residents to work it out. Stimulating the brain through sharing past experiences or playing games is a great way to exercise that muscle without even realizing it.
It sounds cliche in senior living, but bingo is a huge way to promote hand-eye coordination and problem-solving. In addition to yelling,"Bingo!", daily brain strengthening comes from:
4. Supporting Socialization
Seniors who live independently reduce their chances for daily social interaction. Missing out on raising "social capital" is detrimental to building relationships rooted in trust. These relationships are especially essential when experiencing memory loss.
The activities director at The Village at Rancho Solano makes sure to fill the calendar with plenty of activities and events that bring people together:
Learn More About Memory Care in Fairfield, CA
The Village at Rancho Solano is here to be a resource your family can trust. Click on the links to find answers to a few commonly asked questions:
Now Accepting New Residents
To experience how memory care at The Village at Rancho Solano can benefit your family, contact us or call (707) 425-3588 to arrange a tour. We can't wait to answer any questions you have about senior living, memory care or Alzheimer's and dementia support.