Many people searching for assisted living in Roswell, GA might wonder where to find person-centered care. The idea of such care is relatively new–but the concept is gaining momentum in senior living and nursing homes.
Senior living communities like Magnolia Place of Roswell offer a service that lets residents make informed decisions about their wellness and care.
Continue reading to learn more about person-centered care assisted living and similar services available to seniors in the Atlanta area.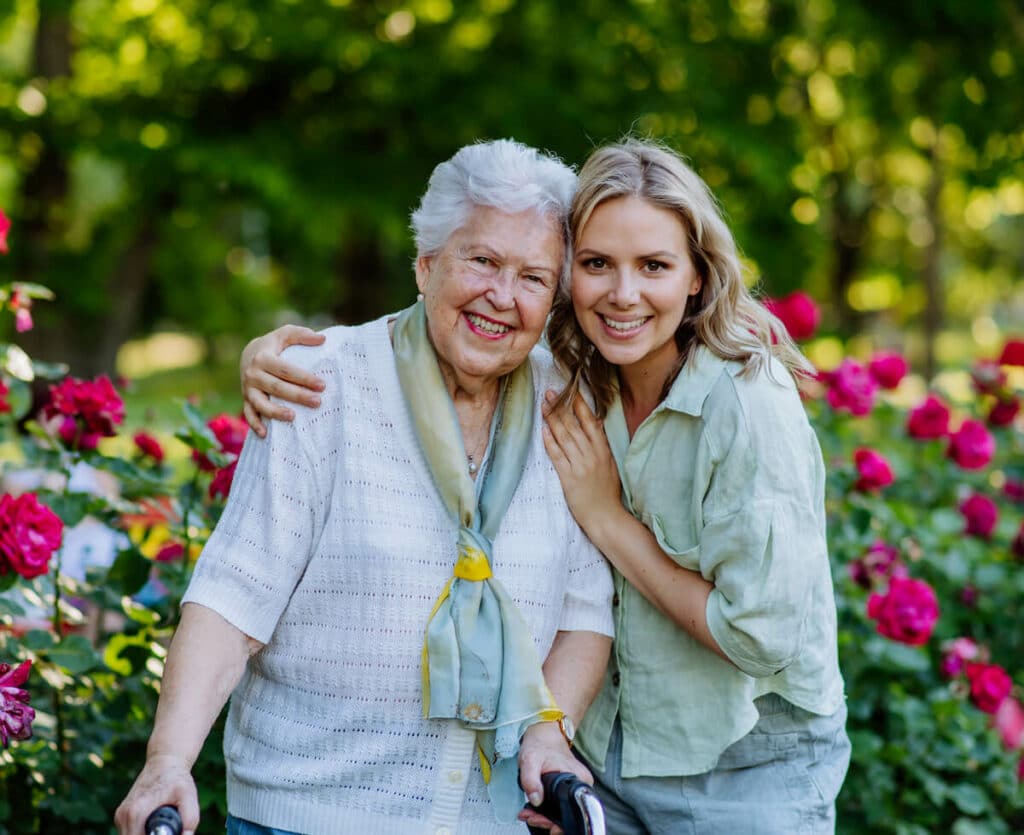 Empowering Seniors Through Person-Centered Care Assisted Living
Person-centered care, also known as individualized care, is a unique approach to caring for seniors in assisted living and other senior living communities. It's an approach that goes beyond the traditional care model—focusing on the individual's needs and abilities rather than their limitations.
It's an empowering approach that views seniors as more than their age or medical conditions, providing them with a path to greater independence and quality of life.
Person-centered care is a holistic approach to senior living that seeks to recognize and meet the individual needs of each resident. It focuses on more than just the medical needs of seniors; it aims to address their physical, mental, emotional, and spiritual needs to ensure a comfortable environment.
An example of person-centered care could involve a person with high blood pressure. Instead of a pill, a senior could be introduced to a wellness program or dietary changes. Older adults can become more social or discover new hobbies through these practices. A senior living community providing such options can contribute to a higher quality of life.
A History of Person-Centered Care
Person-centered care has been around for decades, but it wasn't until recently that it gained traction in the senior living industry. Psychologist Carl Rogers first introduced the term in the 1950s. First applied to psychotherapy, it has since become a key component of modern healthcare practices.
Researchers have studied the value of treating individuals based on their personal needs rather than simply relying on standardized protocols for treatment or care. Person-centered care leads to better outcomes for seniors in terms of quality of life and physical and mental health.
The name has evolved from "patient-centered care" to a more respectful phrase in recent years. Person-centered care has become a cornerstone in many assisted living communities and nursing homes.
This approach has seen tremendous success in helping seniors maintain their independence while receiving necessary medical attention.
Other Approaches to Assisted Living Care
The traditional approach to caring for seniors in assisted living and other senior living communities is often referred to as "task-oriented" or "task-driven" care.
This type of care involves providing basic services such as meals, housekeeping, laundry, transportation, and assistance with activities of daily living (ADLs).
While this type of care is essential for some seniors who require assistance with everyday tasks like bathing or dressing, it can confound those who can live more independently.
Person-Centered Care at Magnolia Place Of Roswell
At Magnolia Place Of Roswell, we understand the importance of creating personalized plans for each resident. Our person-centered care approach encompasses our personal care home and memory care programs.
Both of our service lines are designed to empower our residents to live on their own terms. Our trained caregivers take a holistic view when it comes to caring for our residents' various needs:
Physical
Emotional
Mental
Spiritual
Social
Security
This person-centric approach guides our customized plans based on each individual's strengths and needs. Furthermore, we offer 24/7 access to assistance, so our residents' health is continually monitored closely by professionals who have their best interests at heart.
Personal Care Home and The Connections Program for Memory Care
Personal care services are similar to those offered at assisted living facilities but emphasize promoting independence through customized plans tailored for each resident. Our individualized senior care services include:
Licensed nurse
Activities of daily living assistance
Personal hygiene services
Medication management and administration
Licensed on-site physical, occupational, and speech therapy
Visiting doctors and third-party specialists
Our Connections program for memory care also emphasizes a person-first model. Specialized treatments are available for those with cognitive impairments such as Alzheimer's or dementia.
Our experienced team meets residents' physical and medical needs. We also provide meaningful relationships throughout their stay.
The Connections program is based on the experience and expertise of Dr. Sandra Petersen. Her determination to learn and move helped her make new neurological connections following a stroke. She regained memory and mobility loss. Now her data-based techniques are working to slow memory loss in people with dementia.
Staying physically and socially active can do wonders for the health and behaviors of seniors with Alzheimer's or dementia. Our Connections specialist makes this a daily possibility.
At Magnolia Place Of Roswell:
We believe all seniors deserve person-centered care, no matter their life stage.
We believe a personalized approach creates an environment where individuals can thrive despite any limitations they may have due to aging or illness.
We provide residents with an engaging lifestyle filled with meaningful experiences tailored specifically for them.
We empower them through every step along the way.
Welcome To Individualized Personal Care in Roswell, Georgia
Contact us to discuss personal or memory care services in Roswell, GA. We'd love to show you how person-centered care can help make your loved one's golden years even brighter!