If you're a senior from San Miguel or Paso Robles, then you know California is something special. From spectacular beaches and rolling hills to small villages and big cities, it's an amazing place to retire. But what if you require assisted living or memory care? That's where Creston Village comes in. Let's discuss why seniors from San Miguel and Paso Robles can find their future home at Creston Village.
What brings retirees to California's Central Coast?
San Miguel and Paso Robles are two of the most beautiful places in the Central Coast, so why wouldn't you want to spend your retirement years here? The weather is mild with plenty of sunshine all year round, making it an ideal location for outdoor activities like walking, biking, and golfing. Plus, there are plenty of shopping opportunities as well as cultural attractions such as art galleries, museums, wineries, and live music venues. You'll never be bored when you call this area home!
Creston Village in Paso Robles sits on 10 acres of beautifully landscaped grounds where seniors can take in picturesque views and visits from local wildlife. Reignite your passion for gardening with our raised garden beds, or take a stroll with your furry friend along our walking paths. And with our scheduled transportation services, you can venture off campus to enjoy excursions to the Hunter Ranch Golf Course or Central Coast beaches and Morro Rock.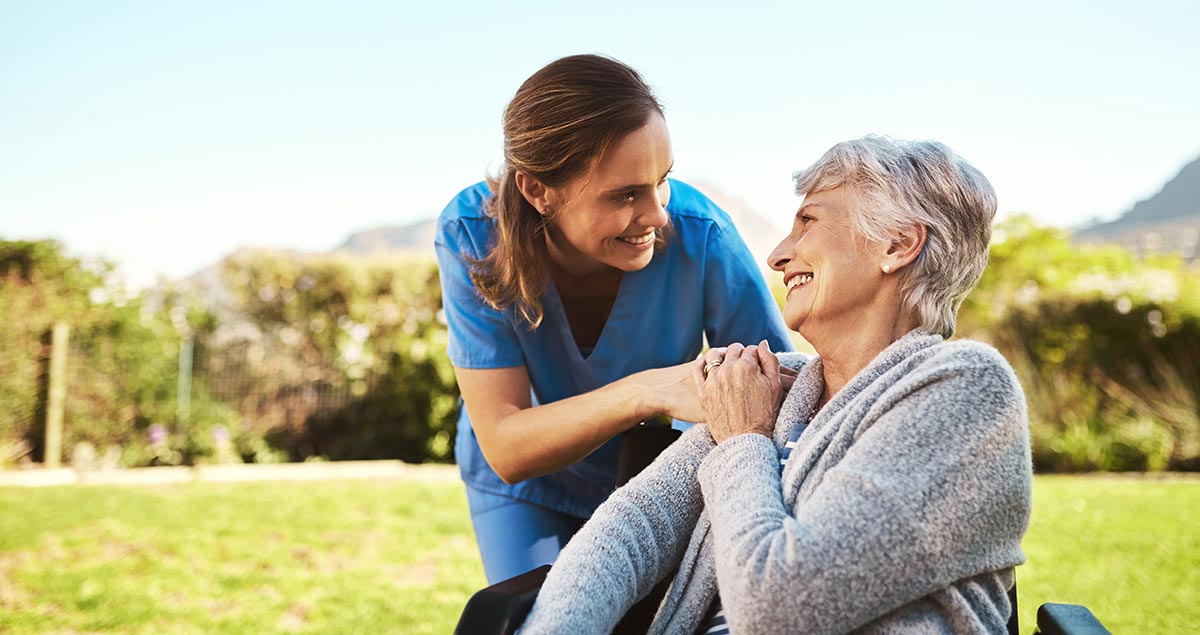 What services are available in assisted living? San Miguel seniors can find quality care at Creston Village.
From mobility assistance to managing medications, assisted living can help seniors with all facets of daily life so that they can remain independent for as long as possible. At Creston Village, some specific services include:
Assistance with dining needs
Dressing services
Bathing services
Personal check-ins throughout the day
Incontinence care/management
Diabetic care
Benefit from a licensed nurse and a beautician on-site. Our goal is to ensure that every resident feels comfortable and healthy while helping each lead a vibrant lifestyle.
What services are available in memory care? Paso Robles provides unique support.
You can find many of the same services in memory care as in assisted living, with added support and attention given to seniors living with Alzheimer's or another form of dementia. Team members at Creston Village can monitor health and medications and help your loved one engage in physical and mental activities designed to stimulate their brain.
Our community is specially built to meet the needs of seniors experiencing memory loss. Your loved one can enjoy the outdoors in our enclosed outdoor courtyard, or take advantage of engaging activity spaces like our library or recreation room where they can reminisce about the past or share stories with their peers.
Personalized Care for Memory Care Paso Robles and San Miguel Assisted Living Seniors
Creston Village is proud to provide seniors from San Miguel and Paso Robles with exceptional assisted living and memory care services. Our compassionate team goes above and beyond to ensure that residents feel comfortable and respected at all times. We invite you to come experience life at Creston Village where you can enjoy all that this beautiful region has to offer while benefiting from our top-notch senior care services. Contact us today for more information about how we can help make your retirement dreams a reality!