There Are Many Benefits
Assisted living offers a worry-free lifestyle with services that help seniors live well. Your loved one can live with the assurance they'll have the help they need and amenities that make life easier to enjoy.
Licensed nurse
Activities of daily living (ADLs) assistance as needed
Mobility assistance
Medication management
Regular wellness assessments
On-site rehabilitation
Three nutritious meals per day and snacks
In addition to a worry-free lifestyle, seniors enjoy the many amenities that make senior living in Alabama at The Renaissance of Florence a comfortable, enjoyable experience. Residents benefit from community amenities such as:
Modern, pet-friendly apartments
Kitchenettes
Accessible restrooms
Basic cable
Individually controlled A/C
Housekeeping and laundry service
Walking paths
Sunroom
Library
Beauty/barbershop
Our senior apartments offer flexibility, comfort, and options for your personal style and preferences. Assistance with daily tasks helps you stay independent.
Is staying active important for seniors?
Yes. Staying engaged physically and socially is important for everyone, but it's especially beneficial for seniors. It's recommended that older adults get at least 150 minutes (or 2.5 hours) of moderate-intensity aerobic exercise (like brisk walking or fast dancing) a week. This can easily be broken down into 10-15 minute intervals at a time.
Staying social
Did you know that having fun as you age is just as important as caring for your physical health? So much so that it impacts your overall health and well-being. Research shows that staying socially active has many mental and physical health benefits.
You're less likely to develop dementia
You're more likely to stay physically active
Social isolation and loneliness are linked to higher risks of health conditions like high blood pressure, heart disease, obesity, depression, cognitive decline, and a weakened immune system.
People are social creatures and need to interact with each other. Activities like gardening, participating in local excursions, or even a little friendly competition can help you stay active and connected to others.
Fun activities for seniors in assisted living
Senior living in Alabama at The Renaissance of Florence provides many ways to stay active, healthy, and happy.
You can find us in the garden, enjoying some live music, or enjoying tasty treats with friends and family. You're sure to find an activity that suits your interests. Whether it's exercise groups, taking trips, or relaxing at home, you can choose how you want to spend your time.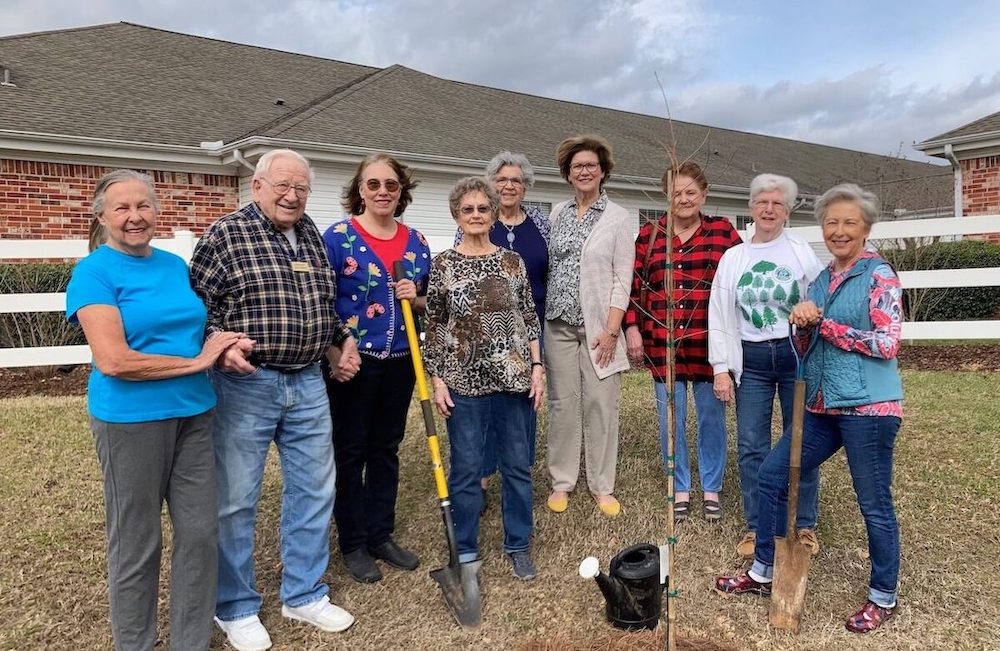 Our library offers a quiet place to dive into a new book, and our spacious family room is a great place to relax with friends and family.
If dining is at the top of your list, you'll love our full-service dining room, private dining, and proximity to local, top-rated restaurants in the Florence area.
So, are there fun activities for seniors in assisted living? Yes! There's always some fun to go around.
Spend your days doing what you enjoy.
Welcome to superior senior living in Alabama at the Renaissance of Florence. Contact us to learn more about assisted living services and community amenities.